The Machinery Movers Magazine Industry & Operator Awards 202
Saturday March 21st 2020 | Lyrath Estate, Co Kilkenny
The biannual Machinery Movers Magazine Industry & Operator Awards takes place on March 21st 2020 at Lyrath Estate in Co Kilkenny and Gaelic Plant Hire have been announced as headline sponsor.  The awards recognise excellence and reward outstanding achievements of individuals, operators and companies in the area of construction and quarry machinery.
The ceremony is widely anticipated to be the most prestigious construction and quarrying event of the year and a celebration of the sector.  The sell-out event will be attended by over 600 construction, plant and equipment professionals including manufacturers, dealers and construction and quarry companies.
Gaelic Plant Hire is an award-winning national plant hire company with an unrivalled range of premium brands & newest technology available in heavy & general plant & access equipment providing best in class customer service & strategic agility.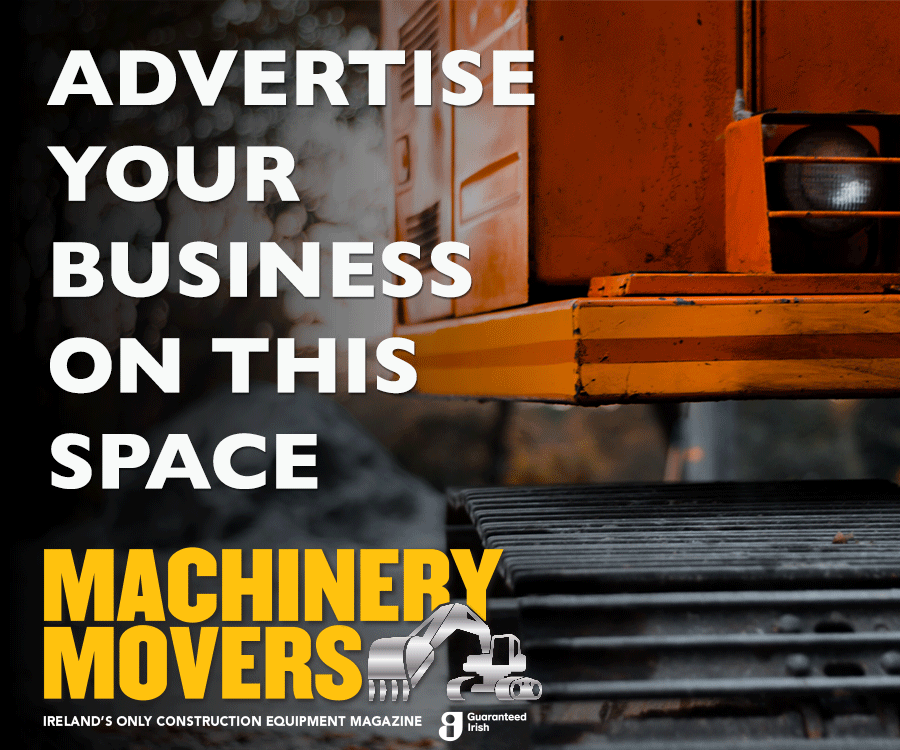 The company is synonymous with providing companies nationwide with the newest technology of both heavy plant machinery, general plant & access equipment from a diverse range of premium brands with the broadest equipment portfolio available in Ireland under one operation.
They continuously deliver on-time, offering flexible & cost effective rates for the latest plant hire technology available including; Dump Trucks, Dozers, Teleporters of all sizes and Rotary, 30-38 Ton Excavators, Cabbed Dumpers, Road Rollers, Generators & Lighting Towers, push around scissor lifts right up to 50ft diesels scissors, diesel / battery & hybrid booms.
"We are constantly reviewing & forecasting our clients future needs, branching out into heavy plant hire. Gaelic Plant Hire are avid supporters of continuous industry improvements and feel it is important to enhance awareness for the recognition of the great work & contribution of the Plant industry, hence the reason Gaelic Plant is the headline sponsor for the Machinery Movers Industry & Operator Awards 2020" said Keith Manning, Managing Director, Gaelic Plant Hire
Customer centricity is deeply rooted in all our business efforts, hence our All Ireland Business Finalist Accreditation – a unique quality mark signifying the highest standards of customer service and trust, which is based on demonstrated customer feedback, bespoke & consultative approach to clients, combined with strategic leadership & agility." He said.
The Machinery Movers Magazine Industry & Operator Awards sponsored by Gaelic Plant Hirewas open to all companies and operators in the construction and quarrying sector on the island of Ireland. The Industry Awards recognise excellence, outstanding achievements, unrivalled customer service and progressive innovation within organisations.  Operators will be required to attend a finals day which will be held in Mount Lucas on February 22nd to test their skills in their chosen field of expertise. The judges will then decide the winner of each category and the winners in both industry and operator categories will be announced at the Gala awards night with world class entertainment and some big surprises in store.
Brian Coogan, Managing Director of CQMS & Machinery Movers Magazine Industry & Operator Awards said "The awards are an opportunity for us to formally acknowledge the excellent work being done by operators and companies in our sector highlighting skill, top quality workmanship and high-tech machinery. We are delighted to have Gaelic Plant Hire on board as we share their values and we look forward to the biggest and best night of the year for our sector"