A Tipperary contractor was impressed by his 6-tonne Takeuchi, so he decided to invest in a 15-tonne model too. Dara Boyle visited the Premier County to see this machine at work.
It might be a long way to Tipperary, but it's worth the trip if you get to see some quality machinery. Tarrant Engineering & Groundworks, based near Cashel, has made a new investment – a Takeuchi TB 2150R excavator. The machine was bought from nearby Breens Farm Machinery.
The day I saw the machine, it was fitted with a grab and working at reclaiming marshy farmland near the little village of Ballagh. At the controls is Andrew. He has clocked up a few hours in the new digger over the past week and is impressed with its performance. "It's very responsive, and it's compact for its weight – 15.6 tonnes. It's different to the Doosan we had before, but I've gotten used to it. It's a great machine, I love it", he says.
The fixed conventional boom design of the TB2150R persuaded company owner John Tarrant to make the move. "I had a 14-tonne Doosan before, and I replaced it with this. Breens picked up this new machine, with the conventional boom, and that's what made me go for it. I probably would have gone to Breens for a bigger machine sooner, but there wasn't really a machine that suited until now", explains John.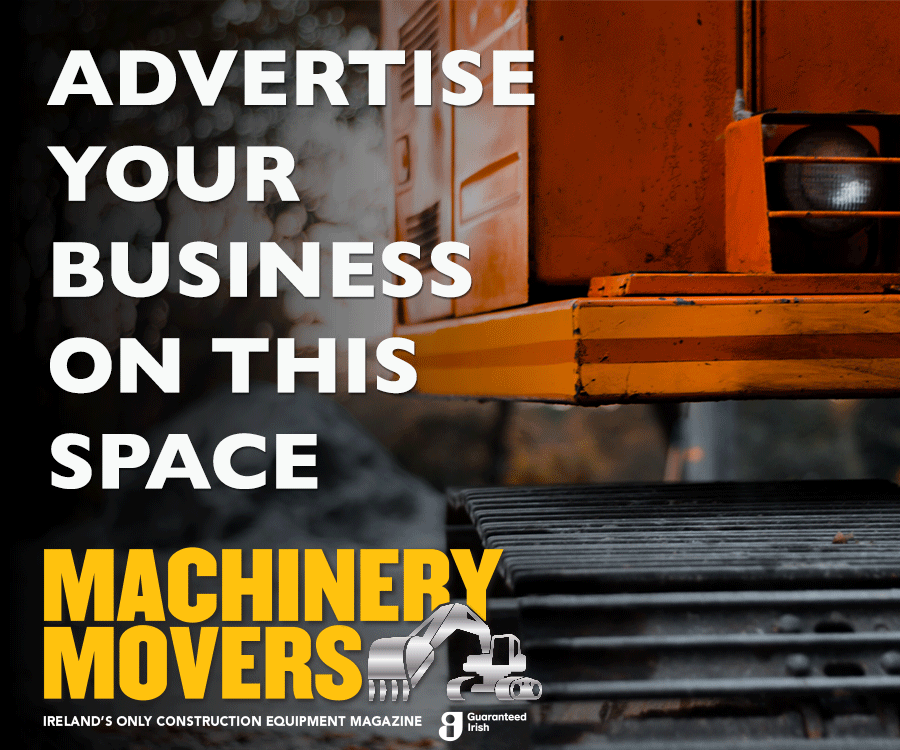 Long-term customer
"Breens are very local – they're only about two miles from me as the crow flies – and I have had a TB260 from them for the last three years. It has given me no trouble, so that encouraged me to go for it", he adds. John is a long-time client of Breens, having bought a Renault tractor from them in 2006, when he was just starting out. He has also picked up a 3-tonne SMC mini digger from the Cashel-based dealer.
John required a machine that could tackle the range of jobs he takes on as part of his work. "I do a lot of work for farmers – things like drainage, farm roadways, and digging out slatted tanks. I also do a lot of work for builders on one-off houses. Along with that, I do things like kerbing, footpaths, percolation, and septic tanks, so this machine will be doing various types of work", he explains. Fitted to the excavator is the optional 2690×550 mm blade. "I never would have had a digger this big with a blade before", says John. "The blade was on the machine already, so I said I'd go for it. I've found it very handy on my 6-tonne – you can almost use it like a four-in-one bucket for cleaning up. It's also handy for offsetting yourself when you're doing something like landscaping." He was also impressed that the machine has its own coded key, improving security. Along with the machine, John also bought some new Geith digging and grading buckets from Breens. John is no stranger to excavators. Over the years, he has tried several different brands. "I had a 2015 Doosan, and I had a 2007 Doosan for eight years before that. The first digger I had was a Hitachi 120-1. I have also had a Hitachi EX75", he says. "Having different sizes of excavator makes us more versatile", he adds.
The nitty-gritty
The TB 2150R is a reduced tailswing machine, with an overhang of 350mm. It features a fixed boom, as opposed to the offset boom setup on the TB 2150 model. Maximum digging depth is 5530 mm and maximum reach is 8195 mm, while it manages a maximum bucket digging force of 98.7 kN. The beating heart of the excavator is a Stage IV-compliant 4-cylinder Deutz TCD3.6L4 engine, making 85 kW at 2,000 rpm. This drives a variable displacement pump with a set pressure of 340 bar. The after-treatment system uses DOC and SCR technology. Many of the machine's routine service points can be accessed from ground level, including fuel and air filters, DEF tank and batteries. A good handrail and grippy steps make climbing on and off the machine safer. A strong roof guard comes as standard. Five mirrors and a wide-view camera to the rear mean the operator can keep an eye on his surroundings. LED worklights on the cab and boom make life easier when working in dark conditions. The cab isn't a bad place to be, with a good amount of space, and a heated, air-suspension seat, climate control, USB charging ports and a radio with Bluetooth. A colour display gives the operator all his vitals, along with a feed from the rear-view camera. Available options include a blade, two-piece boom, rubber tracks and hitches.