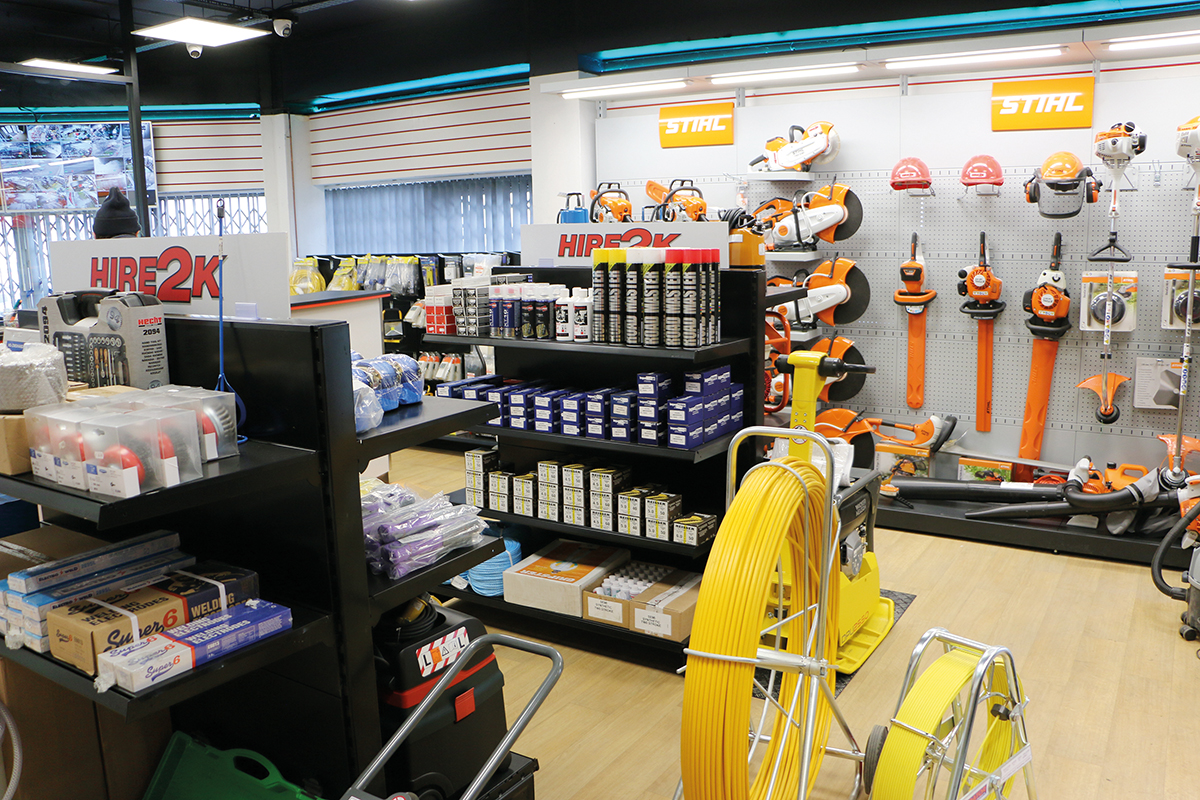 Hire2K is marking two decades in business. Dara Boyle visits the newly refurbished showroom in Dunshaughlin and finds out what the company has to offer.
To survive and grow for 20 years is a notable achievement for a company. Hire2K Plant and Tool Hire celebrated this milestone recently. Rory O'Connor opened the doors of the Dunshaughlin, Co Meath depot for the first time on the 7th of March 2001, and what began as a one-man operation has now grown to nearly 50 staff between Dunshaughlin and a second branch in Greenogue, Co Dublin.
Rory puts the company's success down partly to the relationships they have fostered with their wide base of clients. "We've been very lucky to build the customer base we have. We deal with the biggest construction companies in the country, as well as the county councils and the likes of the ESB and Dublin Airport. We have very good relationships with our customers because we are willing to go the extra mile", says Rory.
To mark the anniversary, the shop at the Dunshaughlin base has been given a revamp. Anyone used to dropping into the depot will quickly notice the new layout and relocated counter. The changes go deeper than this, however. The electricity is now provided by solar power, and the heating has also been upgraded to a more efficient system. The old lights have been replaced with new LED panels, and the company computers have also been updated with the latest operating system. "We have brought the branch into the 21st century in terms of the best environmentally-friendly technology that's out there", says Rory.
Everything you need
As part of the overhaul of the shop, a new Stihl stand has been installed, featuring consaws, chainsaws and a range of garden tools. The range of popular orange tools is due to be further expanded soon with the addition of more chainsaw and pruner models. A new stand for Bosch Professional power tools has also been put up, including everything from 18V drills to kangos and grinders. Other brands on sale include Tsurami submersible pumps, and Honda pumps and generators. Hire2K can also equip you with any cutting and grinding discs and blades you need, such as diamond discs up to 450mm, as well as jigsaw and sabre saw blades.
If you need drill bits, mag drill bits or SDS bits, they can be bought here too. You will also find electrical products such as LED lights, transformers and leads for sale in the store.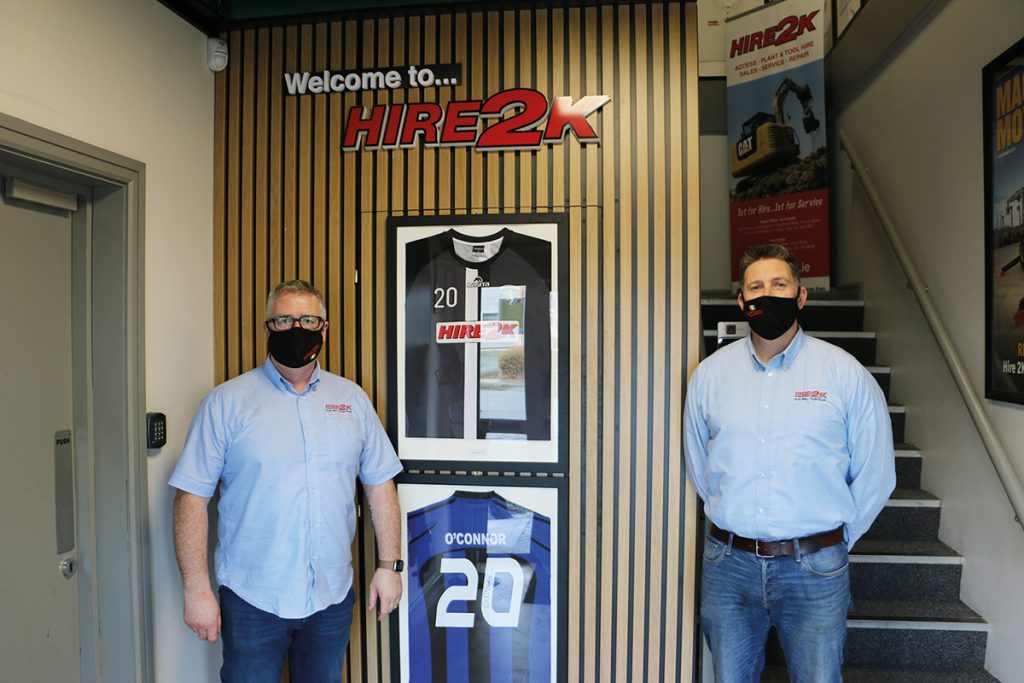 Plenty to rent
On the plant side of the business, Hire2K have excavators from 0.8 to 13 tonnes for rental. Among the newest additions to the hire fleet is the company's first 3-tonne Kubota digger, with another one arriving in the coming months. The excavator fleet is complemented by dumpers running from 1 tonne up to 10 tonnes. The fleet also includes a variety of access equipment, with scissor lifts from 19 to 32 foot, along with telescopic and articulated boom lifts up to 60 feet. In addition, Hire2K has an impressive selection of telehandlers ranging from compact 4-metre models up to hefty 25-metre rotos.
If you're a regular reader of Machinery Movers, you might remember a feature we ran a while ago on a Brokk 170 demolition robot purchased by Hire 2K. The company has a number of these machines, which were brought in to tackle major projects in Dublin. A popular choice among rental customers recently has been the range of diesel generators, ranging from 6 kVa to 250 kVa. Other equipment such as fuel bowsers and tow-behind road compressors is also available. Smaller gear for hire includes tools like air breakers, scabblers and floor planers.
To help with safety during the pandemic, an electronic temperature-measuring system has been placed at the front entrance. This will alert the staff if someone enters and has an above-normal body temperature. There is also a hand sanitising station at the door.