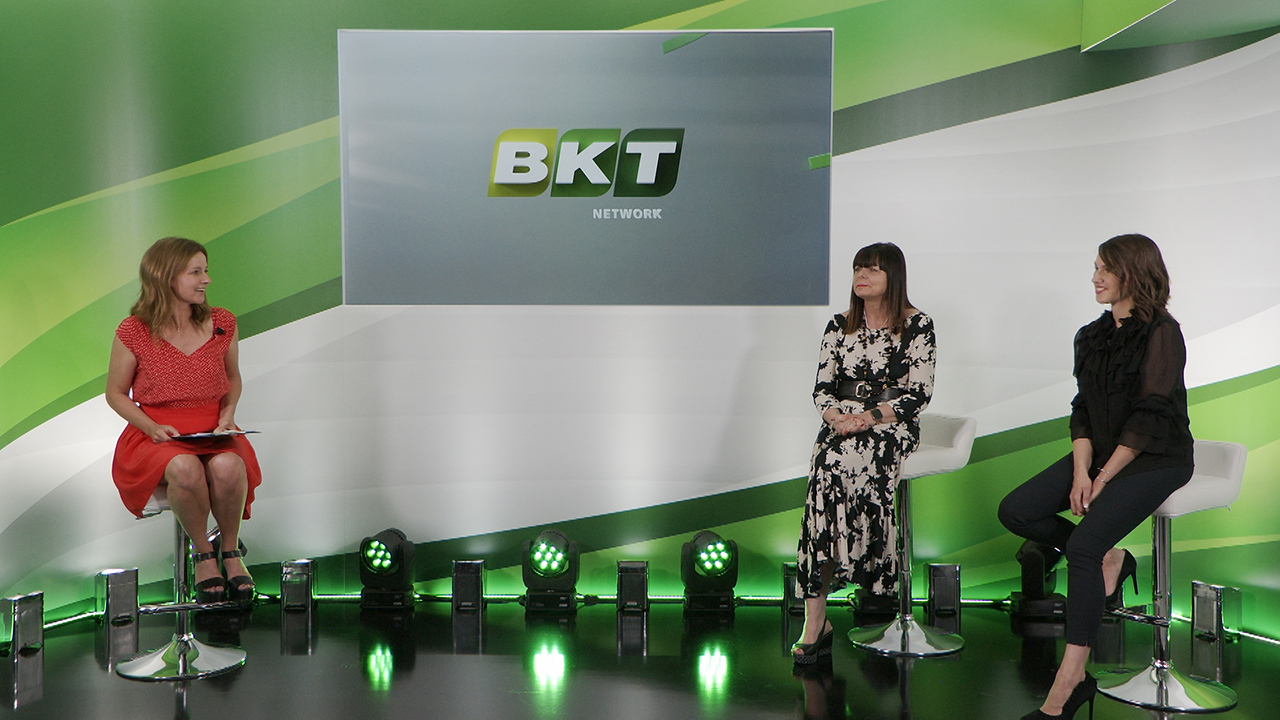 The new digital tv which overcomes distances
A TV format hosting each week new episodes on the BKT universe, offering inspiration, training, and entertainment.
From tires to sport, and through the stories of those who have tried BKT and those who have worked there for years.
Welcome to BKT's digital revolution, on: www.bkt-network.com
The BKT network starts today with the first episode, a fresh digital TV format, a "window" on to the BKT universe. Each week this digital channel will host new episodes covering the widest range of BKT-related themes with a rich offer in terms of new and exclusive content. From technical training to insights into the company and its tires – tests included, BKT Stories with first-hand accounts from users around the globe, looking behind the scenes of sports sponsorships, exhibitions, CSR activities and much more besides, both live and streamed.
BKT Network reflects the successful marketing strategy of the Indian Group which specializes in Off-Highwaytires, i.e. a mix of contents (always available worldwide) which let the user Discover, Learn, Have Fun.
And more besides."The initiative also comes about as a direct link with users, with partners and distributors, with the whole range of audiences. The need to reduce the distances dictated by the current situation has never been so relevant. We want to remain in contact with everyone"this is the welcome offered by Mr. Arvind Poddar, BKT Chairman, in the first episode.
It is typical of BKT to tackle difficulties as if they were challenges and hence the Group has taken the opportunity to launch its own digital revolution, making its training available online, creating online events and now even: its own TV.
"I am proud of this project" adds Rajiv Poddar, BKT Joint Managing Director. "We have always been pioneers in B2B, not only in terms of product and design, but also in terms of strategy, and this is the proof of how we can distinguish ourselves creatively."
"We want to talk to everyone, everywhere" adds Lucia Salmaso, CEO of BKT Europe. "And at the same time we want to show BKT's soul and we want to do so by giving a voice to the people who every day contribute to the history of this unique and human brand: those who work here, those who promote it, those who use it. All opinions are important in telling the tale of BKT."
"As a multinational present in 160 countries we wantto offer our partners, distributors, and end users in every corner of the world support, training and involvement with all our content" says Jennifer Rauch, Digital Marketing Specialist at BKT Europe. "We have structured the initiative to provide specific product training, which is essential for everyone, also for users, given that a tire's technology influences its performance. There will then be digital marketing training sessions, an essential and current tool as well as all the news regarding the BKT universe.
Everyone is welcome on our TV!"
 The initiative is at its start, but the concept is already a success and the recipe is BKT's hallmark: we work and we have fun together. In coming episodes we will discover more on the BKT experts, their passions and inspiration, we will see how a tire which chalks up impossible records at Monster Jam is created and we will follow the technical and marketing training with the instruments to help win in the field and online.
But no spoilers. To discover how the concept will evolve the only thing to do is to stay tuned.
Here is the first episode of BKT Network:
https://www.bkt-network.com/bkt-network-launch