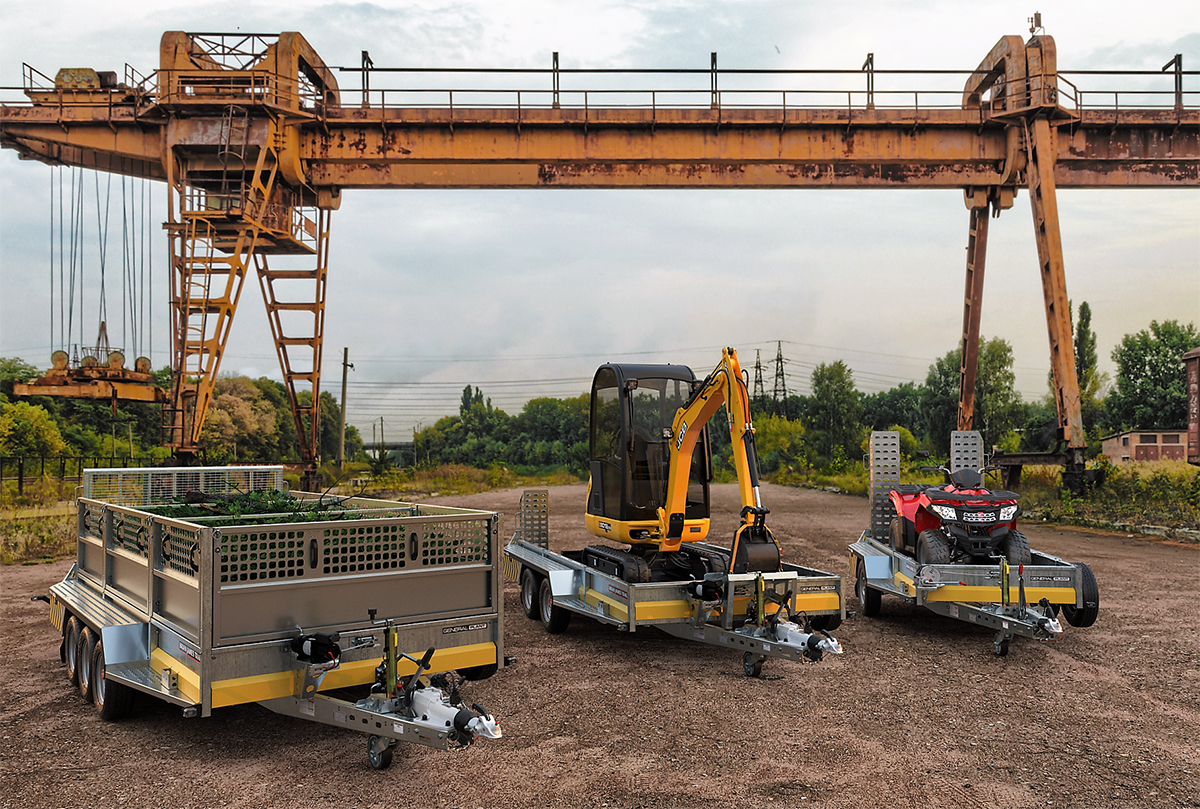 UK trailer manufacturer unveils new fleet of 14 models for the contractor and landscaping markets.
Brian James Trailers has unveiled its complete General Plant range, providing contractors and landscapers with an unrivalled choice of 14 fully configurable trailers. Now available in single, twin and tri-axle variants, the range sets new standards of quality and flexibility in the plant trailer market thanks to its unique 'click and connect' system. This approach redefines the concept of a multi-purpose trailer via the use of 'connect' points located throughout the chassis. This means that the trailer can be configured to the customer's exact requirements before delivery. Equally, options can be added or removed as and when needed, making for quick and easy changes to the trailer without the need for tools.
Made from tough galvanised steel and aluminium, the General Plant range is available in three different widths and five different lengths. While the General Plant range includes seven 3,500kg gross weight trailers, it starts with a 1,300kg gross weight model. All trailers in the range have been designed with a low loading angle, making them ideal for the transportation of mini-diggers, dumpers, mowers, scissor lifts and even quad bikes as well as loose materials such as brush.
Lewis James, managing director of Brian James Trailers, said: "Now in its third generation, our family-run business is well known for the quality and innovation of its products, that has earned us a Queen's Award for Enterprise. The new General Plant range sets new standards in flexibility and quality – making life easier for builders, contractors, and landscapers alike.
Our British-made trailers are gaining a reputation for setting new quality standards in terms of flexibility and robustness. Our modern suspension system, for example, delivers superior towing behaviour compared toother makes of trailers, according to our customers."
With a 5-year chassis warranty and a UK network of more than 40 dealers, the General Plant range is priced from just £1,739 for the single axle model and from £3,929 for a 3.5Kg tri-axle model.