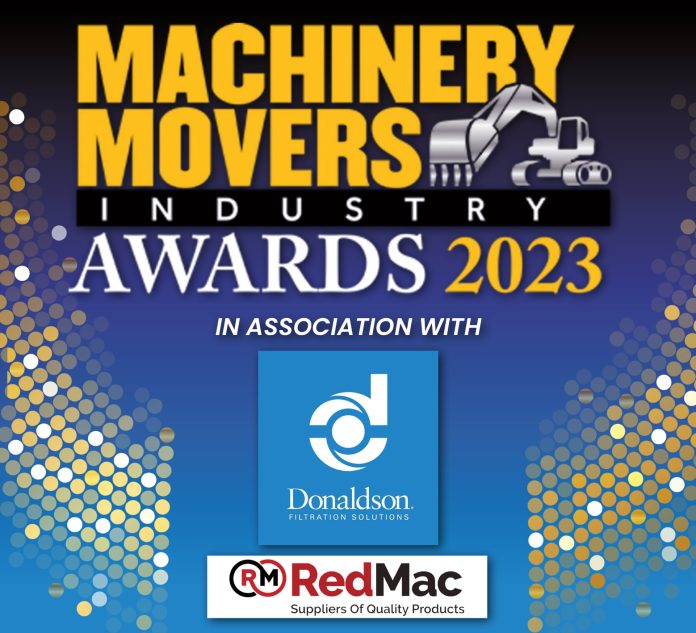 Machinery Movers Magazine is delighted to announce global leader in technology led filtration solutions, Donaldson & Redmac as title sponsor of this year's Industry Awards.
Being held at the Knightsbrook Golf & Spa hotel on December 1st, the Machinery Movers Awards will be a celebration and a recognition of all that is good in the industry. All hosted by well-known Irish celebrity Hector O'heochagin.
Operating on 6-continents Donaldson solves complex filtration challenges through three primary segments: Mobile Solutions, Industrial Solutions and Life Sciences.
Entrenched with construction equipment OEMs, Donaldson offers filtration systems that are integral to the reliability and efficiency of leading brands' machinery in harsh operational conditions. Their contributions go beyond product quality, delivering cost-of-ownership benefits such as extended maintenance intervals and reduced equipment downtime, which are crucial for the construction sector.
The Donaldson dealer in Ireland is Redmac, the 'one stop shop' for all replacement filters, lubricants and wear parts for all applications in the quarry, plant and construction industry.
The relationship between Donaldson and Redmac is characterized by a close working partnership, supplying the construction industry and beyond with high quality products that keeps the Irish construction, plant hire and quarrying sectors moving. Indeed, Donalson have been serving the Irish market for over 25 years.
By sponsoring the MM Awards, Ashely Evans Donaldson IRE & UK Territory Manager said, "Donaldson affirms its dedication to the construction industry, we welcome the opportunity to connect with industry leaders, celebrate technological achievements, and reinforce our brand among a targeted audience of construction professionals and equipment users".
John McDonnell Sales Manager at Redmac said "We are delighted to be involved in this great event. Redmac prides itself on the supply of quality products and service. We have the best brand in the filter industry on our side. Customers across Ireland recognise the Donaldson product by its quality and by the amount of our returning customers the service provided by Redmac".
Machinery Movers looks forward to welcoming Donaldson and Redmac in addition to the 650 guests on Dec 1st for what promises to be the industry event of the year.