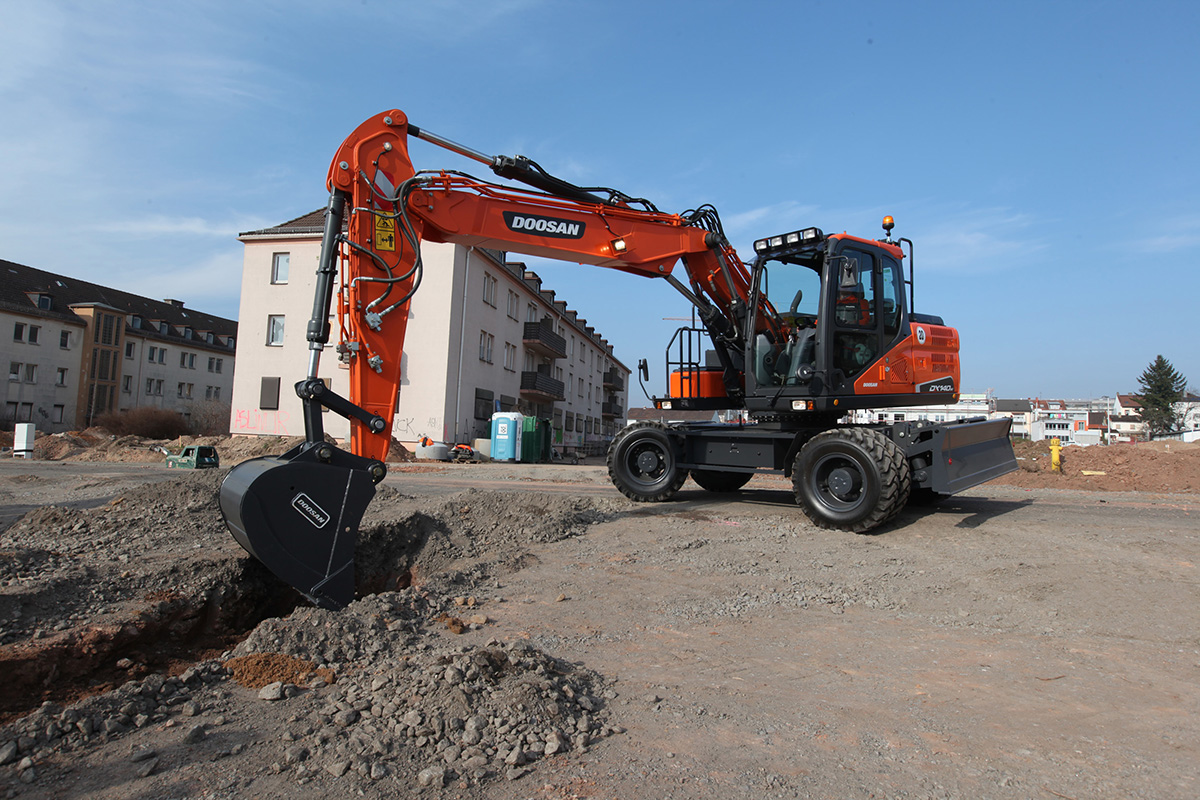 Doosan offers a comprehensive range of six different wheeled excavator models from 14 to 21 tonne, combining enhanced comfort and controllability together with a range of features to boost fuel efficiency, uptime and return on investment, with a focus on increased power, robustness and agility.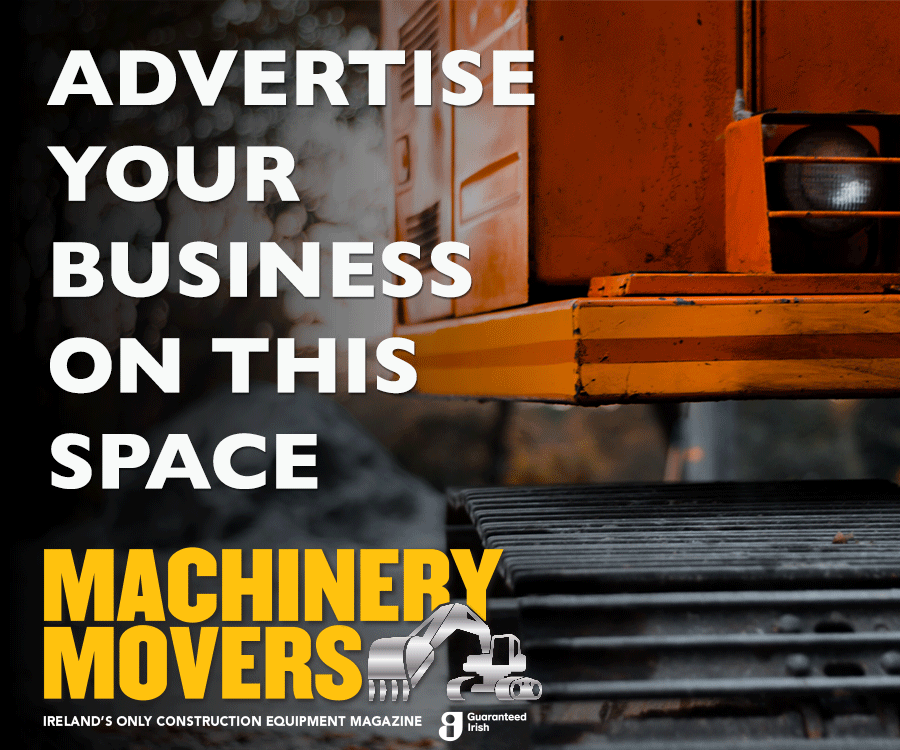 The 14 tonne DX140W-5 and 16 tonne DX160W-5 wheeled excavators provide significantly higher performance in every area than the previous generation machines. Both models have the same 6-cylinder Doosan engine and power outputs as the previous machines, but have 5% more traction force, ensuring superior performance compared to both of the previous generation machines. Another important aspect in common with all the wheeled excavators is the 'CabSus' cab suspension system which reduces vibration and provides a 1 dBA reduction in cab noise, further increasing safety and comfort for the operator.
At the heart of the new DX140W-5 and DX160W-5 excavators is the well-proven turbocharged Doosan DL06P water-cooled diesel engine meeting Stage IV emission regulations without the need for a diesel particulate filter (DPF). The DL06P engine provides power outputs of 102.2 kW (137 HP) and 113.3 kW (152 HP) at 2000 rpm, respectively, in the DX140W-5 and DX160W-5 excavators.
As well as the DL06P engine, which is one of the most reliable and fuel efficient ever produced by Doosan, new innovative and exclusive features have been introduced that reduce fuel consumption by an average of 10% compared to the previous generation models.
Next in the range is the 16.5 tonne DX165W-5 model, a short tail machine that is perfect for jobs in tight spaces, particularly in urban areas or on narrow roads with heavy traffic. Tailored to meet specific customer demands, the DX165W-5 has been designed to ensure it offers the same high performance as the market-leading conventional Doosan wheeled excavator models.