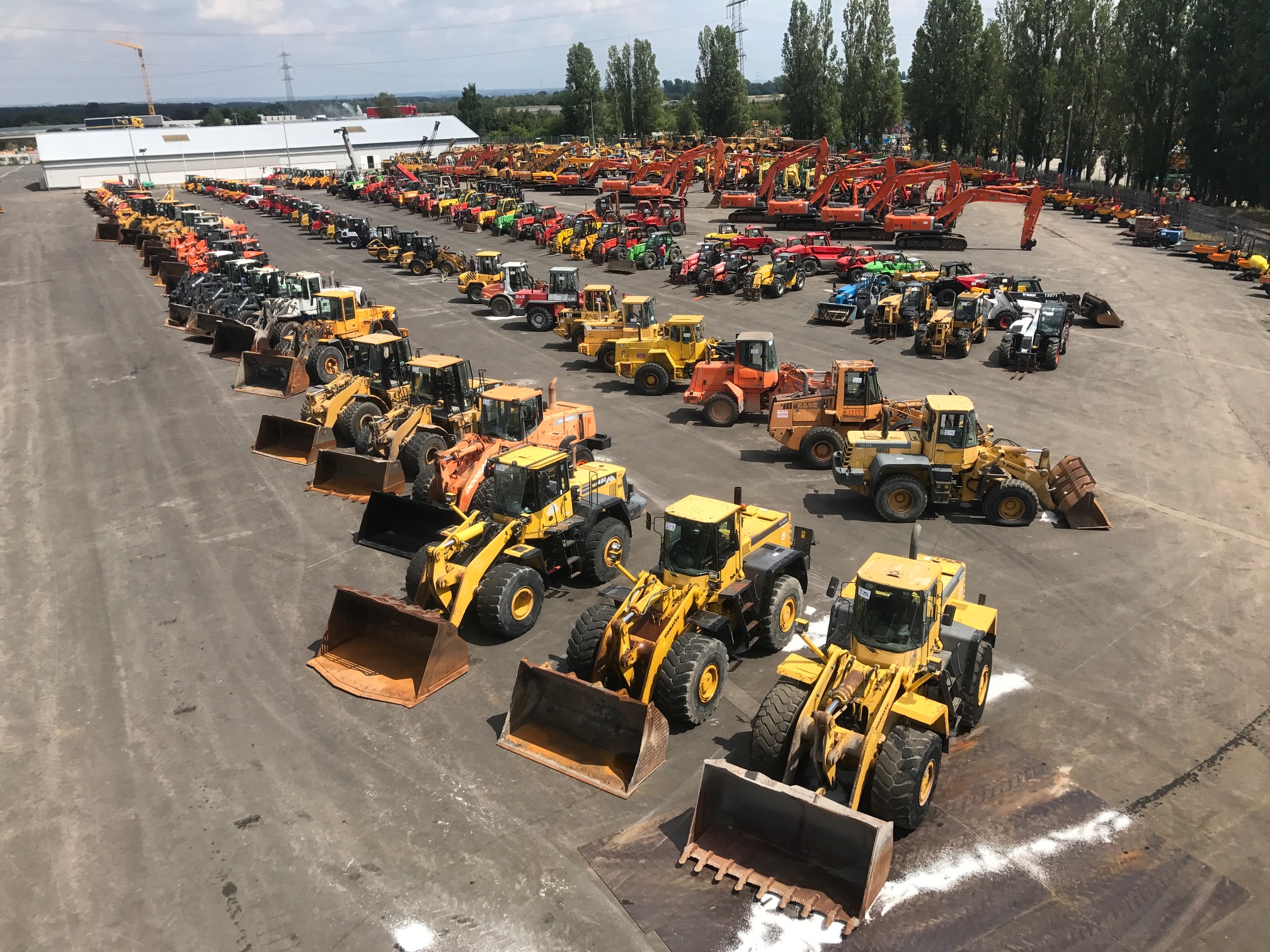 20% jump in bidder turnout at last Euro Auctions sale in Dormagen
First time bidders turn out again in droves for popular equipment auction
Bidders turned out in vast numbers again for the recent construction and agricultural equipment auction organised by Euro Auctions at its Dormagen, Germany site where the final hammer total again smashed €10m.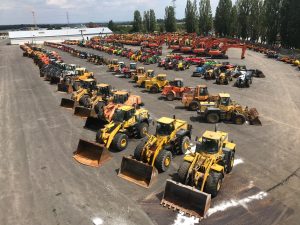 Held on 05-06th September, almost 2,500 lots, a significant proportion of which were relatively near new machines, from almost 200 vendors, were sold without reserve. The event again proved that quality equipment is in real demand and this German auction is increasingly becoming the preferred purchase route of choice for a growing number of international machinery buyers.
"We were again delighted with both the quality of equipment being consigned and the high level of international interest created by our increasingly popular Dormagen sales," stated Erik Kortum, Euro Auctions' country manager for Germany.  "This year Euro Auctions celebrates 12 years of operations in Dormagen and 20-years in total and we continue to attract new bidders from across Germany, Europe and often further afield. This sale attracted bidders from over 50 countries; all looking to acquire top specification machines as they can be confident they will be reliable, yet affordable, and fulfil their requirements."
He continued: "In today's economic climate when margins are being squeezed, value for money is vital; that's why shrewd buyers are increasingly looking to acquire high specification, low hours machines at a significantly reduced cost of a new machine, which is why auctions are proving so popular."
Nearing 1,000 bidders registered to attend or participate online at this sale. Internet bidding was up significantly with almost half of the lots being sold to online bidders. There was also a 20% leap in first time bidders many of whom successfully secured the lots they were after.
Amongst the notable lots to go under the hammer at this sale were two cranes for a Belgium based consignor and these were both sold 'off-site'. The 200-tonne unit went for €57,000 while a 100-tonne unit went for €30,000. There were also a large number of cars and commercial vehicles being sold at this sale and they also each realised good money and ranged from a 1.25 Ford Fiesta through to various luxury models.  More commercial lots comprised a selection of 2017 McCormick F90XL 4WD Tractors that attracted considerable interest and went for more than initially anticipated as did lots including; a 2017 CAT 434F2 Turbo Powershift Backhoe Loader, a 2018 Wacker Neuson WL70 Wheeled Loader, a 2011 Hitachi ZX250LC-3 20 Ton+ Excavator, a 2017 CAT 434F2 Turbo Powershift Backhoe Loader, and a 2016 JLG 2632ES Wheeled Scissor Lift Access Platform.
Upcoming Euro Auctions sales:
The remaining auctions to be held in Dormagen, Germany for this year will be on 24-25th October and 12‑13th December.  Other upcoming sales on the busy calendar include a three-day auction at Euro Auctions' popular and expanding Leeds site between 17-19thOctober where over 4,000 lots consistently draw interest from over 2,000 international and local bidders. There are also one‑day sales scheduled in Zaragoza, Spain on 27th November; and in Dubai on 10th December; with an on-line sale coordinated via the Brisbane, Australia site on 04th October with a physical sale scheduled for 15th November. Dromore in Ireland will also host sales on 02-03rdNovember and the final 'end of year' auction on 14-15th December.
Auctions scheduled in the USA under the YODER & FREY banner include the Kissimmee, Florida sale on 25th  October and an end of year sale in Ashland on 06th December. Interest is also building for the upcoming Kissimmee Winter auction in February 2019 with over $10 million having already been consigned for inclusion in this popular, world renowned sale.