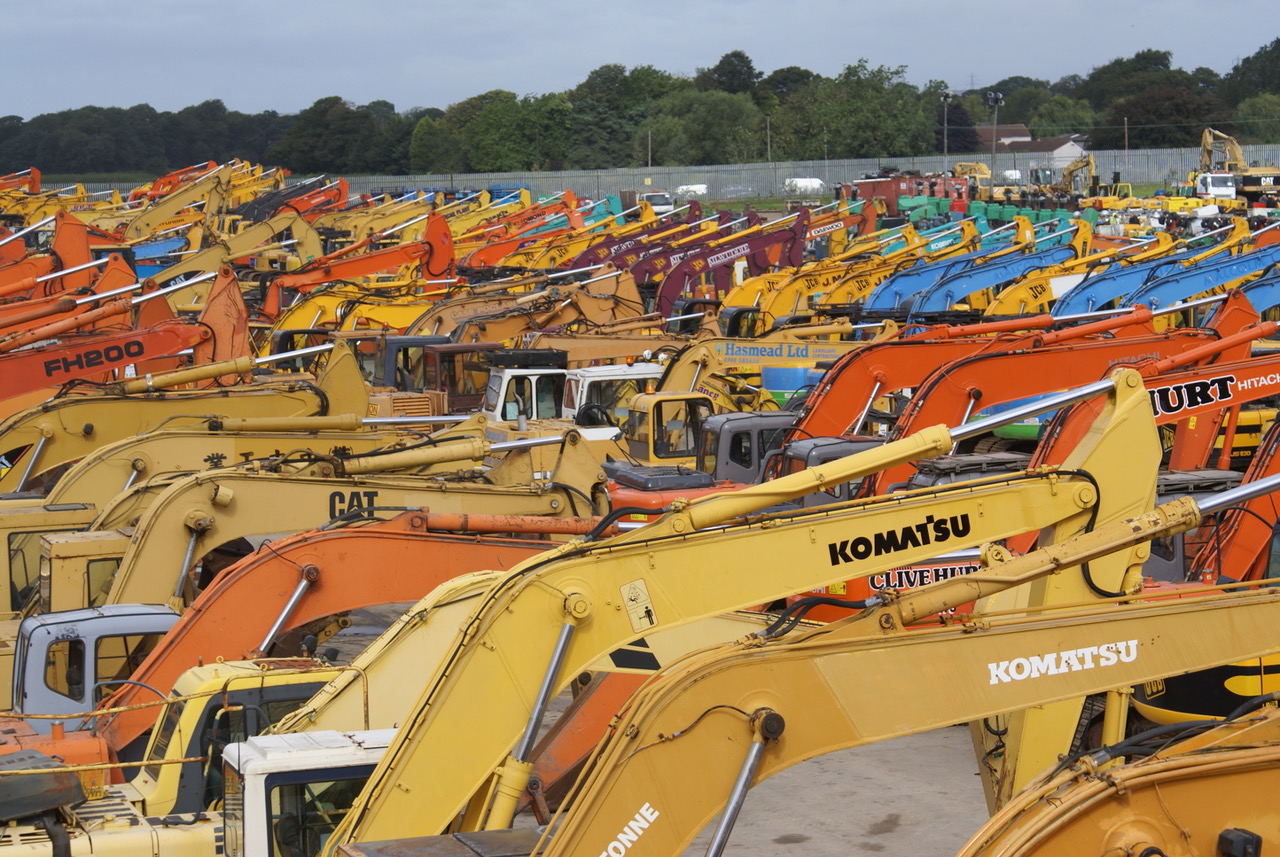 Customers sign up in droves for upcoming Euro Auctions' next equipment sale
Euro Auctions, the leading international auctioneers of used industrial plant, construction machinery and agricultural equipment, is seeing an impressive array of quality equipment, much unused, being consigned to its upcoming and popular one-day Brisbane auction on 7th February.   This in turn is attracting an ever increasing numbers of bidders to attend and buy.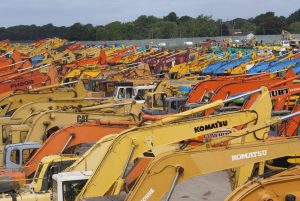 "We are seeing significant growth in bidder participation in our auctions and these growing turnouts is what is providing consignors with the impetus and drive to consign more and larger capital value pieces of equipment to our sales," stated Paul Haynes, Euro Auctions' Territory Manager for NSW. "The last sale included almost 600 quality used and 'as new' lots going under the hammer. There was something for everyone and with no reserves some real bargains were on offer. Our upcoming sale in February is shaping up to be one of the best ever in the region and should attract buyers from across Australia and from around the whole Asia-Pacific region."
Approaching 50 vendors from across the region, one in ten of whom were sending equipment to auction for the first time, consigned lots to the mid-November sale which saw almost 600 lots go under the hammer and achieve a hammer total of almost Au$7.5m. Bidder numbers had also quadrupled from the same sale just 12-months previous and this growth trend looks set to continue as one in 20 of all those attending were first time buyers and half of these successfully purchased the equipment they were after.
Equipment already consigned to the February event include a selection of 2018 Doosan DX340LC, DX300LC and DX225LC excavators; a couple of unused 2018 CAT 308E2 excavators; plus a consignment of unused 2018 Wacker Neuson 6003 6-ton models.
There are also a choice of unused New Holland TDS.95 tractors; a choice of unused Cat CS64B rollers; a choice of Cat and Volvo Motor Graders; unused Komatsu, Hyundai and Apache Wheel Loaders; an array of quality new and used Cat D9R, D8T, D6T, D6N and D6K dozers; plus a choice of unused Manitou Telehandlers. The sale will also include  a varied choice of mini excavators, skidsteer loaders and tracked dumpers; a selection of unused Barford screeners and conveyors; plus a huge selection of miscellaneous unused machinery including water pumps, buckets, trailers and garage / ancillary equipment.  Full details on these and much more are available via the euroauctions.com website
Paul Haynes concluded: "Demand for quality equipment is definitely on the increase so being able to already have so much unused equipment consigned for the next sale is fantastic.  The increased demand for new equipment is also helping drive auction activity in the used equipment sector and we expect to see a large number of consignors allocate quality used equipment to our sale over coming weeks as they seek to buy the new 2019 models from distributors – releasing their used equipment back into the market and providing buyers with the chance to pick up quality used equipment."
Euro Auctions today
In 2018 Euro Auctions hosted over 60 key auctions and it operates from 10-sales sites in seven countries on four continents around the globe.  Collectively over 75,000 lots are auctioned each year, consigned by more than 6000 regular vendors. Each auction also has massive appeal with sustained corporate marketing initiatives regularly reaching a global audience of over 150,000 potential buyers; one in five of whom actively register as bidders, with over 10,000 actually taking delivery of one or more consignments. This has resulted in a global annual turnover in excess of €400-million with market growth continuing to expand.
Upcoming Euro Auctions sales
In addition to the upcoming Brisbane sale on 7th February other Euro Auctions events planned in the region comprise online sales on 10th January and 7th March with another physical sale scheduled for 10th April 2019.
Other auctions around the globe include: the ever-popular three-day sales in Leeds, UK, which kicks off the 2019 season on30th January through to the 1st February. There are also one-day sales scheduled in Dubai on 04th March; and Zaragoza, Spain on 05th March.  Dormagen, Germany hosts a two-day sale on 13th and 14th February;  and the next auction in Dromore, Ireland takes place between 22nd and 23rd February.
In the USA, under the YODER & FREY banner, the group is also gearing up for the internationally renowned Kissimmee, Florida Winter sale that takes place between 12-16th February and has already had some impressive unreserved lots consigned to go under the hammer.
All offer potential buyers a great opportunity to acquire some impressive lots with full details and bidder catalogues for all these events being available on the Euro Auctions website at www.euroauctions.com.  Potential consignors should also contact info@euroauctions.com or call +44 (0) 2882 898262.