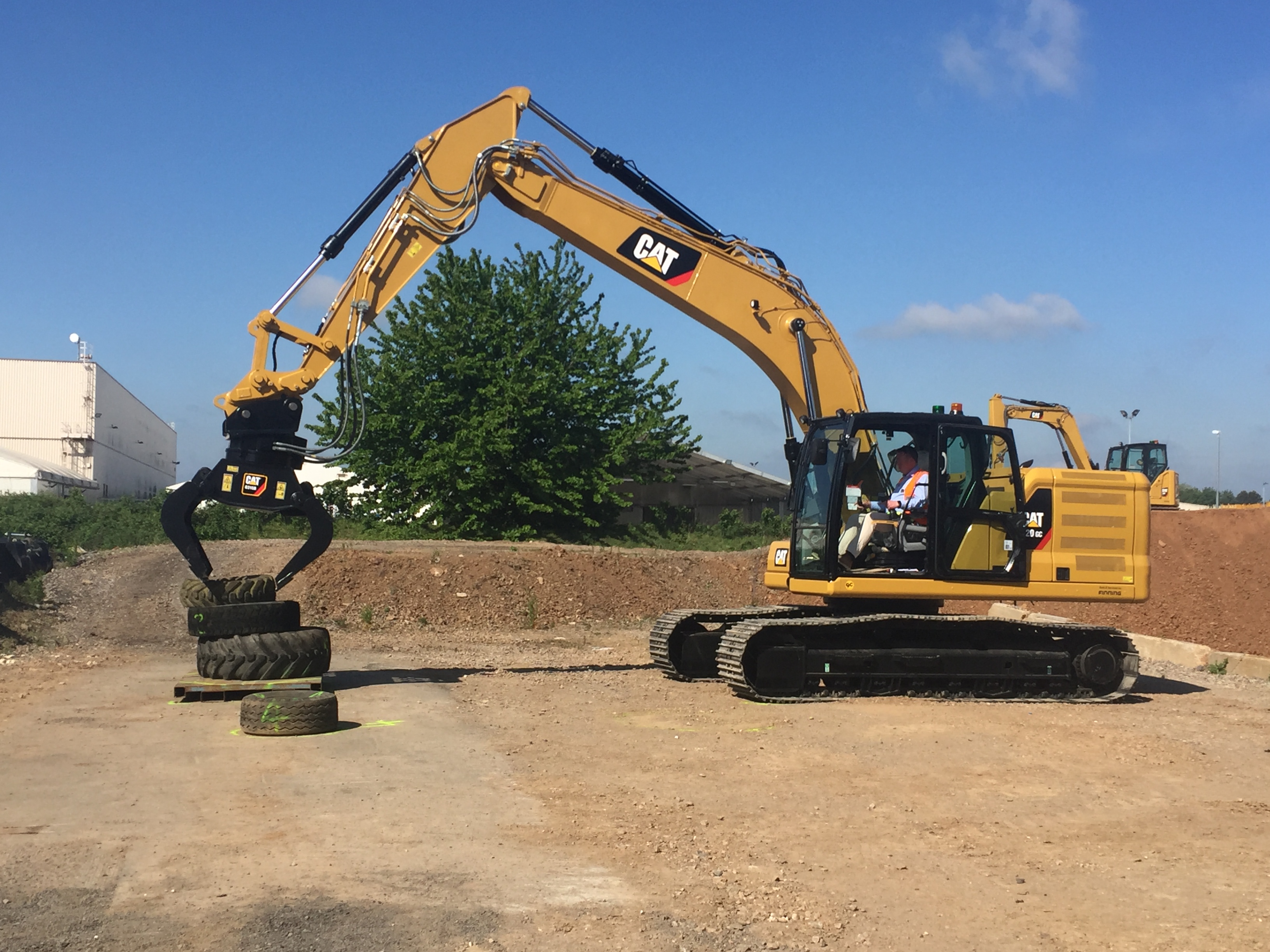 Finning UK & Ireland is excited to announce the three Operator Challenge 2019 finalists that will be going through to the European Regional Heats in Malaga.
The 'Operator Challenge' UK & Ireland heats were held on the 23rdand 24thMay 2019 at the Caterpillarâ Demonstration and Learning Centre in Desford, Leicestershire to test operators' skills in a bid to reach the next stage of the competition.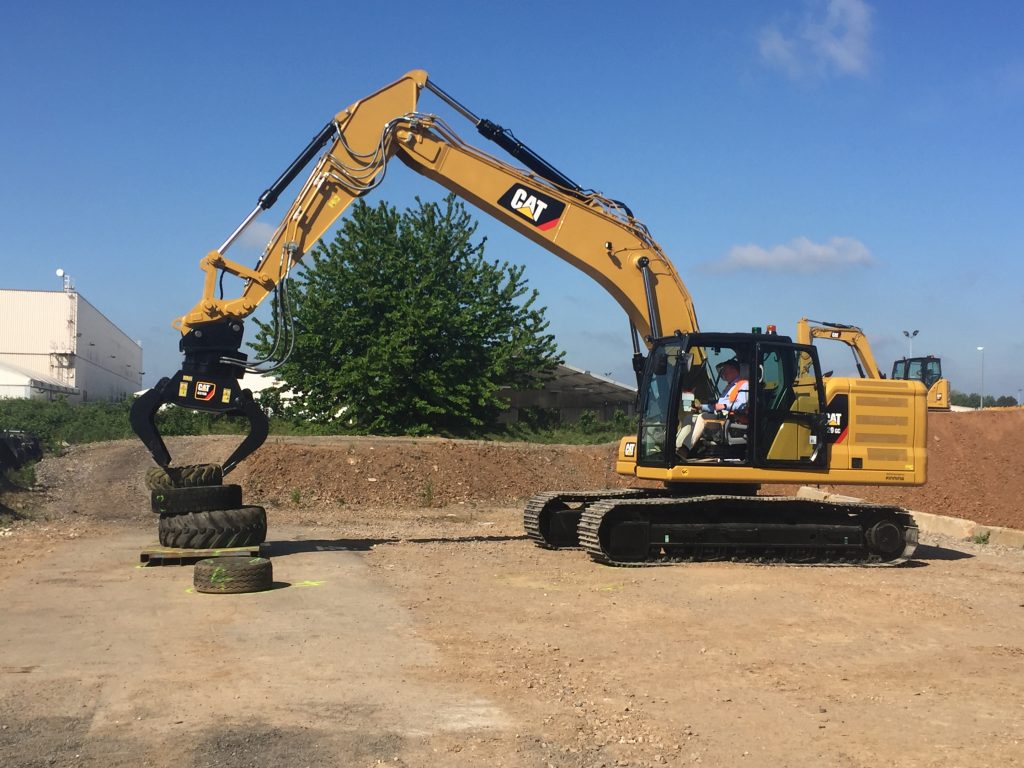 Competitors from all over the UK & Ireland took part in the challenge over the two days with three highly skilled operators topping the leaderboard – Liam Lambert finished first with a total time of 6 min 26 seconds and amazingly two brothers took second andthird place, Thomas Murphy in 6 min 55 seconds and Maurice Murphy in 7 min 9 seconds.
The time-trialed event consisted of three different challenges using the Cat 259D, Cat 302 and Cat 320 GC. All trials involved precision control using the latest joystick controls featured on next gen models. All trials were carefully judged with 10 second penalties for not completing parts of the task correctly.
Considered the hardest of the three, the Cat 259D Compact track loader skid steer challenge involved an obstacle course, carefully picking up a girder from a H-frame to place on a designated area. Once dropped, another lap of the obstacle course before picking and placing the girder back onto the H-frame.
Cat 302 Mini Excavators faced a coned track to test the operator and machines maneuverability in tight spaces, after battling through this section, T bars had to be carefully lifted and moved to different stands before reversing back into the start line.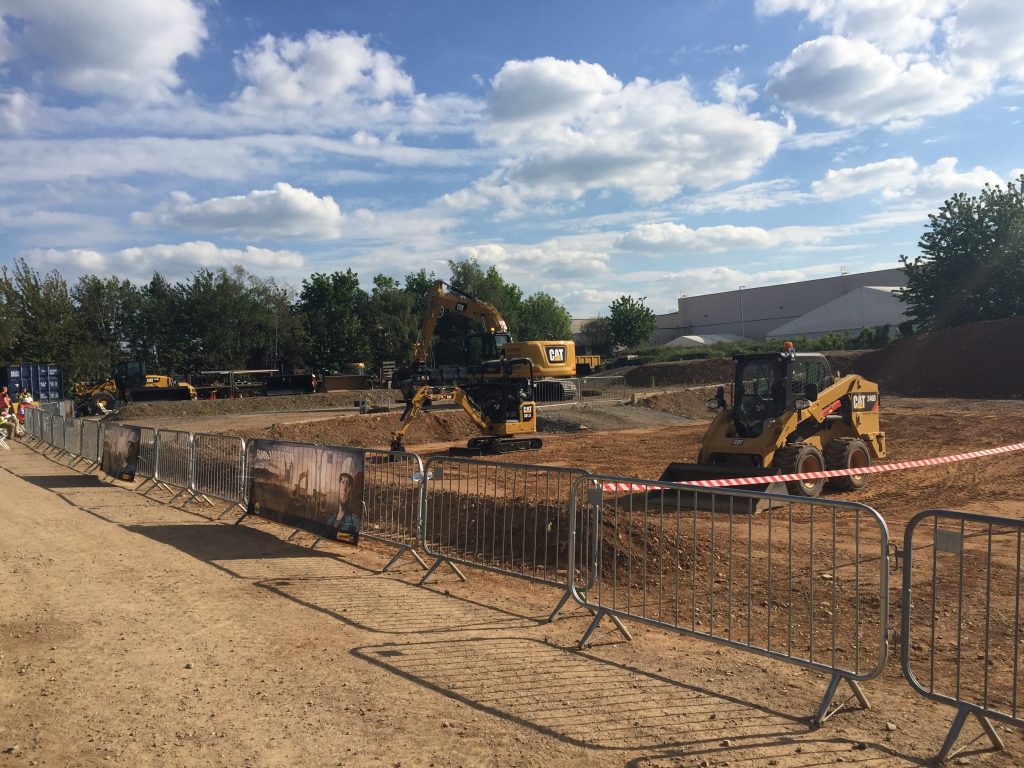 Finally, the Cat 320 GC with a grabber attachment, was surrounded by different sized tyres. Operators had to pick and place the tyres in descending size order into a neat pyramid before placing back into their respective starting points.
With the best combined time over the challenges, the three finalists have made the European Regional Heat in Malaga with a chance to test their metal against Europe's best, and the chance to compete in the World Finals, held at Conexpo-CON/AGG in Las Vegas in March 2020. The overall winner of the Global competition will win a two person, "VIP" all-expenses-paid trip to any of Caterpillar's global facilities that they choose.
For more information on the operator challenge and Finning products and services, visit www.finning.com.