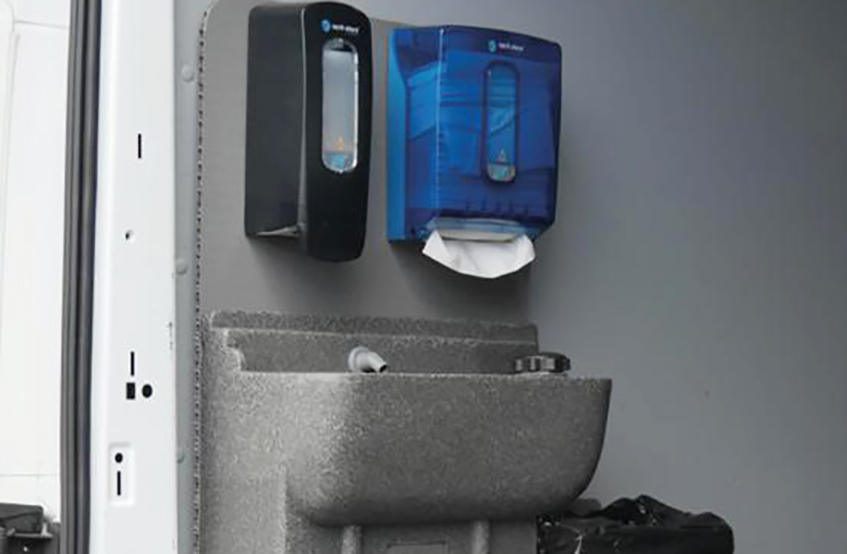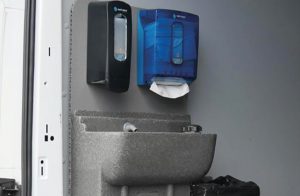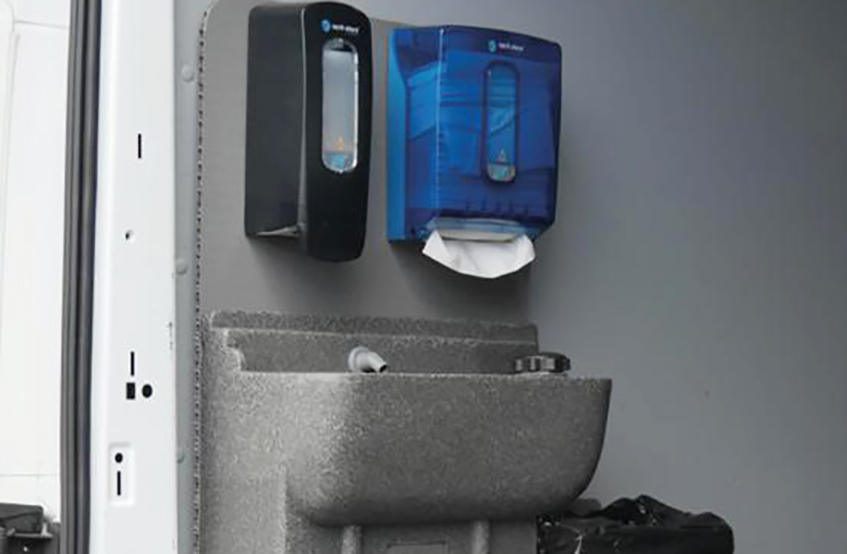 As the construction industry gears up towards a return to work, a Derbyshire-based company are highlighting the importance of practicing good hygiene on site.
Atlantic Pumps, who have achieved success with their H-Wash range of portable handwashing stations are highlighting the importance of regular use of soap and water.
Using soap and water to wash your hands has been proven to be the most effective way of killing germs and has huge cost saving benefits in comparison with other methods of hygiene.
The message from Atlantic Pumps comes as newly released key Site Operating Procedures from the Construction Leadership Council detail how employers should protect their workforce and help minimise the risk of spreading Coronavirus (Covid-19).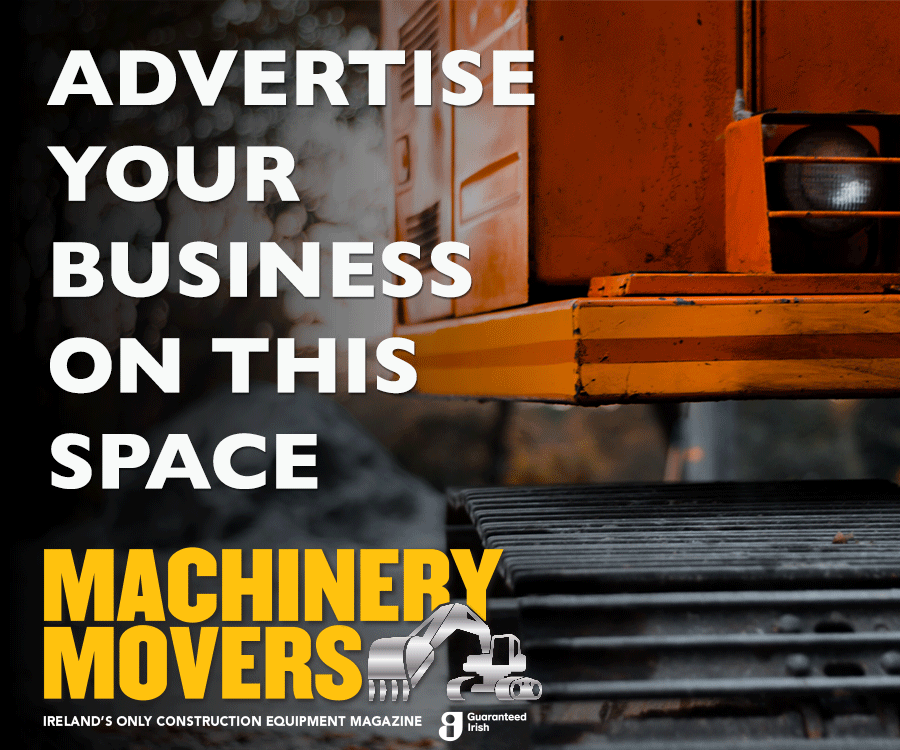 The Site Operating Procedures document covers all aspects of the industry. Its section specifically titled 'Hand Washing' details the following:
Allow regular breaks to wash hands
Provide additional hand washing facilities (e.g. pop ups) to the usual welfare facilities, particularly on a large spread out site or where there are significant numbers of personnel on site, including plant operators
Ensure adequate supplies of soap and fresh water are readily available and kept topped up at all times
Provide hand sanitiser (minimum 60% alcohol based) where hand washing facilities are unavailable
Regularly clean the hand washing facilities
Provide suitable and sufficient rubbish bins for hand towels with regular removal and disposal
The Site Operating Procedures are based on Public Health England (PHE) guidance and it should be noted that other restrictions and advice may apply in Scotland, Wales and Northern Ireland.
The guidelines detail that 'The HSE (Health and Safety Executive) is the relevant enforcing authority for PHE guidelines. If a site is not consistently implementing the measures set out by PHE, it may be subject to enforcement action.'
Talking about the guidelines and the importance of practicing good hygiene on site, Atlantic Pumps Managing Director Andy Smith said 'It's clearly vital that the construction industry gets back to work but safely, and without a negative impact which damages all the good our recent sacrifices have done.
'Currently, the best scientific advice suggest that the key is handwashing – something we can all commit to and provide for.'
The appearance of Coronavirus (Covid-19) has seen an increase in demand for the company's H-Wash range of self-contained, portable handwashing stations.
The units allow workers to maintain high levels of hygiene anywhere and at any time with the units requiring no plumbing or electrics.
'H-Wash is affordable, practical and fully designed to meet the need on sites without being impractical operationally or economically'.
The document 'Site Operating Procedures – Protecting Your Workforce During Coronavirus (Covid-19)' by the Construction Leadership Council can be viewed at: http://www.atlanticpumps.co.uk/construction-sector-site-operating-procedures-protecting-your-workforce-during-coronavirus-covid-19-