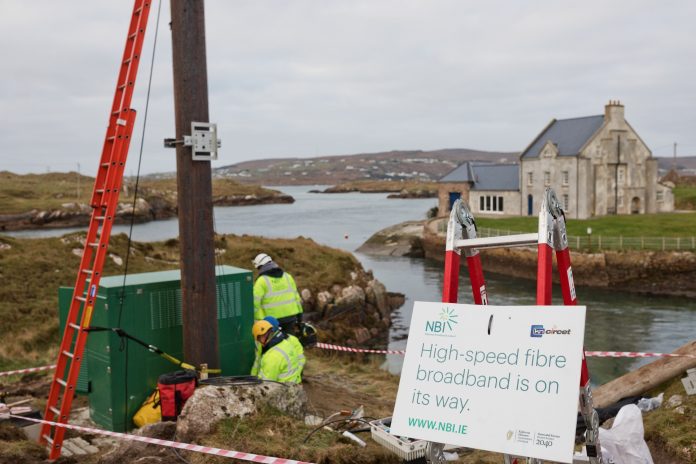 National Broadband Plan surveying to commence on three islands off the coast of Cork
Monday, 20th November 2023 National Broadband Ireland (NBI), the company rolling out the National Broadband Plan (NBP) has announced that surveying works are to commence in the coming weeks on three Cork offshore islands – Cape Clear Island Sherkin Island and Bere Island).
Peter Hendrick, Chief Executive Officer of National Broadband Ireland, said: "NBI's mission is to ensure that no community is left behind under the National Broadband Plan, no matter how rural or remote their location; and this obviously includes our offshore islands. We are very proud that we will provide connectivity to the islands as part of our work, and I am pleased to say that a further three Cork islands are now advancing towards high-speed broadband infrastructure for over 500 homes."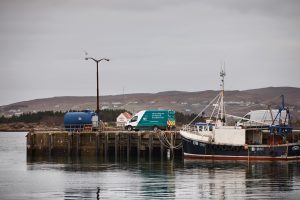 "NBI teams will be on the ground on Sherkin, Cape Clear and Bere islands in the coming weeks to commence engineering surveys. This planning work is a crucial step that informs the detailed network design and determines the locations for essential network equipment. Once the survey is complete, we will proceed to the detailed design phase. This phase confirms existing infrastructure and identifies any additional requirements, such as power and the necessary footprint for building the network. Our planners and surveyors will collaborate with the Local Authority, relevant stakeholders and island residents at every step of the way."
"Once the planning and design phases are complete, we will move into construction and ultimately provide access to high-speed broadband with minimum speeds of 500 megabits per second. I would encourage residents to keep up to date on NBI's progress by registering for Eircode-specific updates on our website at www.nbi.ie/eoi or by calling our contact centre on 0818 624 624 where they can also be registered to receive the future updates."
The NBI infrastructure is already live on ten islands including Hare Island and Long Island off the coast of Cork; Turbot Island and Inishturk South Island off the coast of Galway; Inishlyre Island and Collanmore Island off the coast of Mayo; as well as Inishfree Island, Rutland Island, Eadarinis Island and Eighter Island off the coast of Donegal.