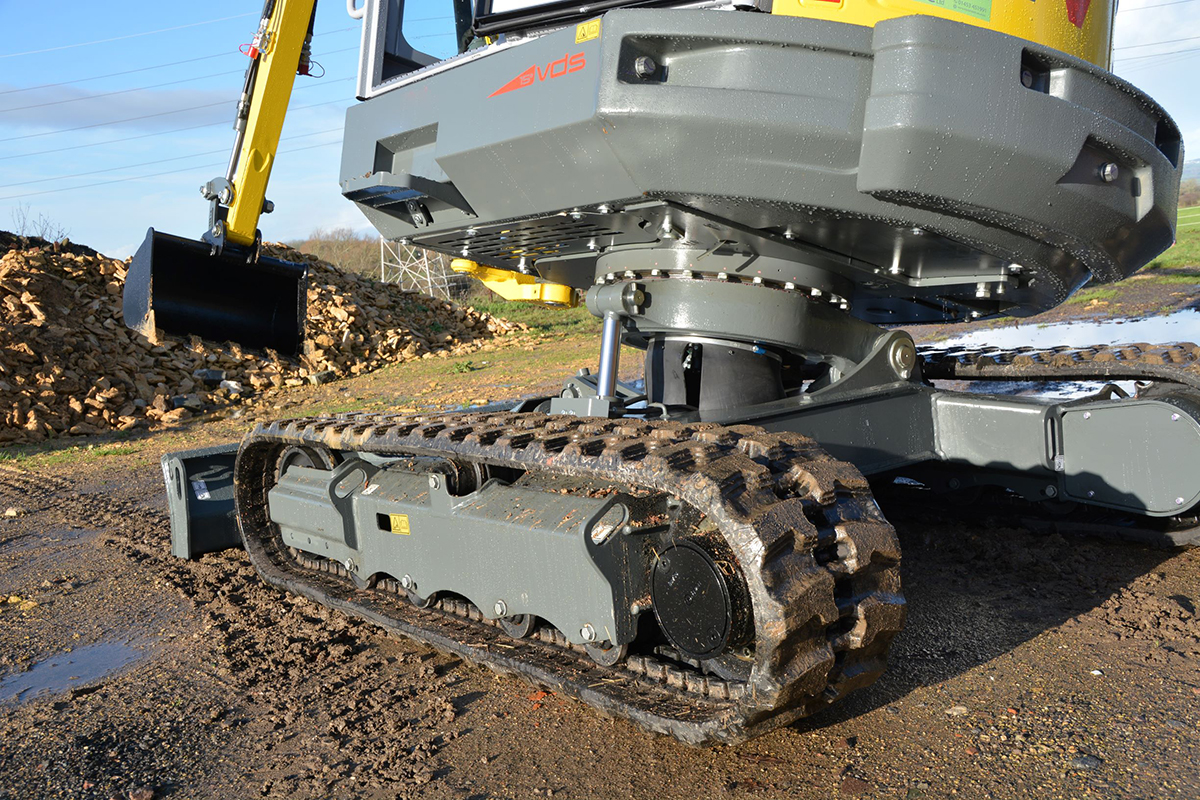 Richards Road Rail Plant Services is a family run business based in the South West of England. The company, which was formed in 2018 by Dominic Richards, specialises in installing operator aids including machine control, safety systems and camera systems for plant machinery.
GKD Technologies approached Richard's Road Rail Plant Services to be an official supplier and installer in 2018 to keep up with the company's growing demand for the installation of machine control systems. The firm installs GKD systems for both the civil and rail sectors and has installed in the region of 150 plus units for GKD since Richards Road Rail Plant began.
A recent interesting installation carried out by Dominic Richards was fitting a GKD SensorSafe Height & Slew Restrictor system on a Wacker Neuson EZ53 mini excavator.
The EZ53 mini machine was destined for railway grading and embankment stabilisation work which is why the excavator needed a height and slew restrictor.
The Wacker Neuson EZ53 mini excavator is fitted with VDS (Vertical Digging System), where the cab tilts, this made the installation, out of the ordinary and precision engineering was involved! GKD Technologies and Richards Road Rail Plant accepted the challenge…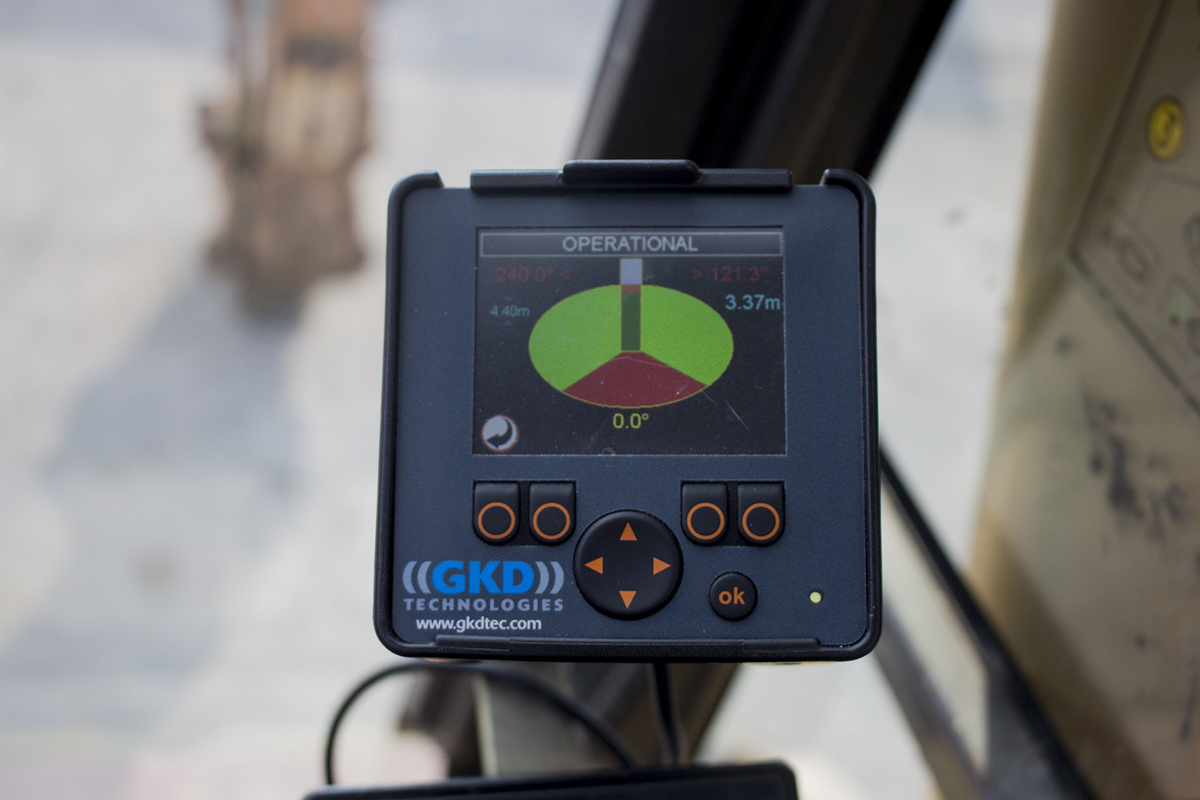 According to Wacker Neuson, The Vertical Digging System (VDS) enables progressive tilting of the excavator superstructure by up to 15° with the push of a button. This allows the operator to compensate for slopes up to 27% and makes precise vertical digging possible on the most uneven of terrain.
The install was for a company that forms part of the Network Rail's One Team Wessex collaborative framework. GKD were approached to complete the project as it was a specialist fit which needed adapting to fit the machine, GKD and the company's installation engineers have a reputation for innovating and engineering bespoke products to fit unusual machines.
Dominic Richards, director Richard Road Rail explains, "The machine had a sealed centre ring which meant that you could not see the teeth for the slew counts, however, with some precision engineering, I managed to successfully fit the system."
Dominic added, "It's a very compact machine and all the valves and electrical systems are under the cab. I positioned the hydraulic valve so it's within easy access for maintenance. A sealed turret with no access to the slew count teeth – made it a tricky and timely job.
Normally these kinds of installs take around a day to complete, however, because of the unique nature of this machine it took two-days, but I was extremely happy that I left the site with a happy customer."
Dominic concluded, "The customer was a little worried about fitting the height and slew limiter to the machine, with the vertical digging system, as the machine's cab tilts – they were concerned that it wouldn't accurately count the slew.
Our approach is always yes, we will do it and as engineers, we will make it work and with the versatility of the GKD product, we make this possible!"
For further information on GKD Technologies products visit www.gkdtec.com and to contact Richards Road & Rail Plant Services visit www.richardsroadrail.co.uk