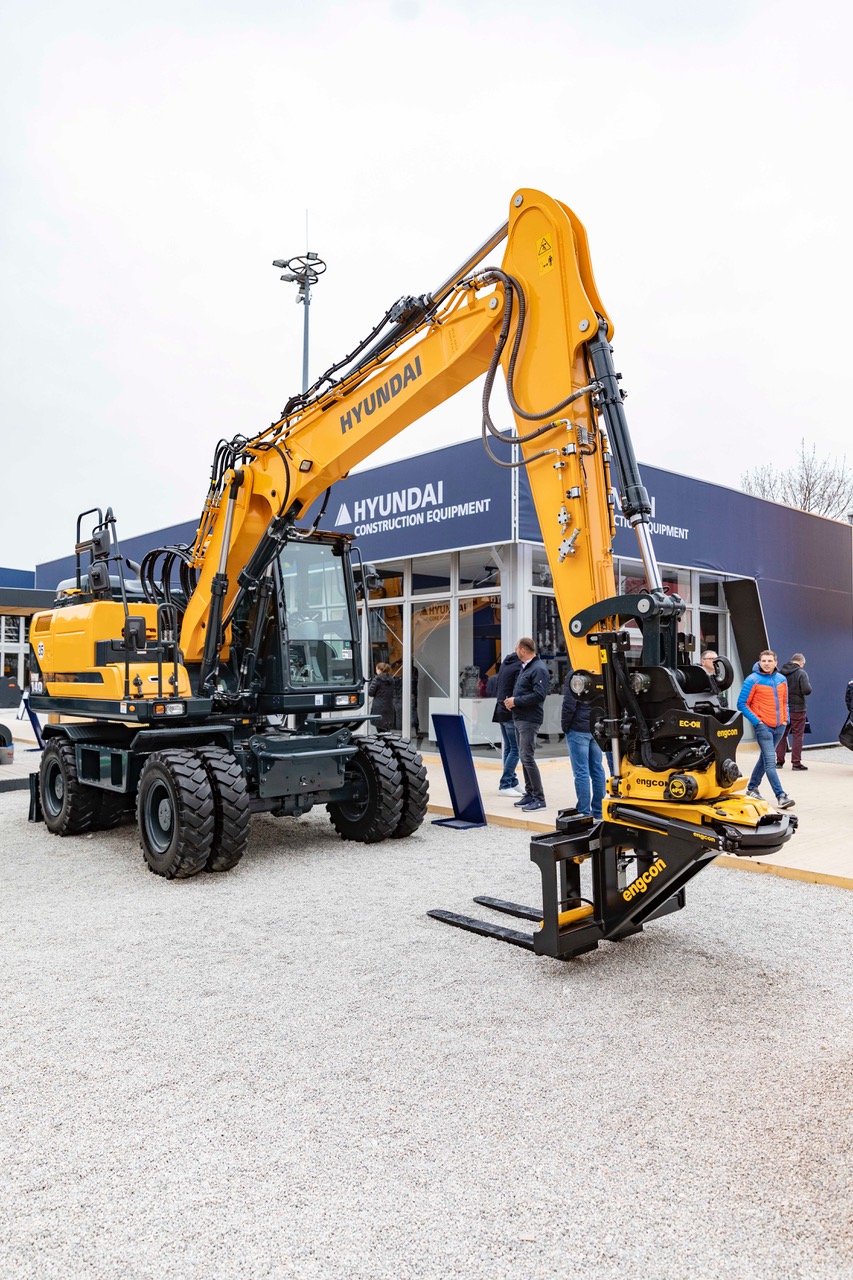 Hyundai Construction Equipment in Europe (HCEE) has announced that it will begin factory-mounting Engcon's stepless DC2 proportional control system onto its excavators in preparation for its excavators to be equipped with Engcon tiltrotators.
The DC2 proportional control system, combined with Engcon's ergonomic MIG2 levers, gives operators maximum control by enabling them to easily make fine adjustments to the functionality of their tiltrotator, even while it's in use. The ingenuity of the DC2 system means that it can be controlled simply using an operator's smartphone and also, in the unlikely event of an error, enables Engcon HQ to connect remotely to perform diagnostics and find a solution quickly.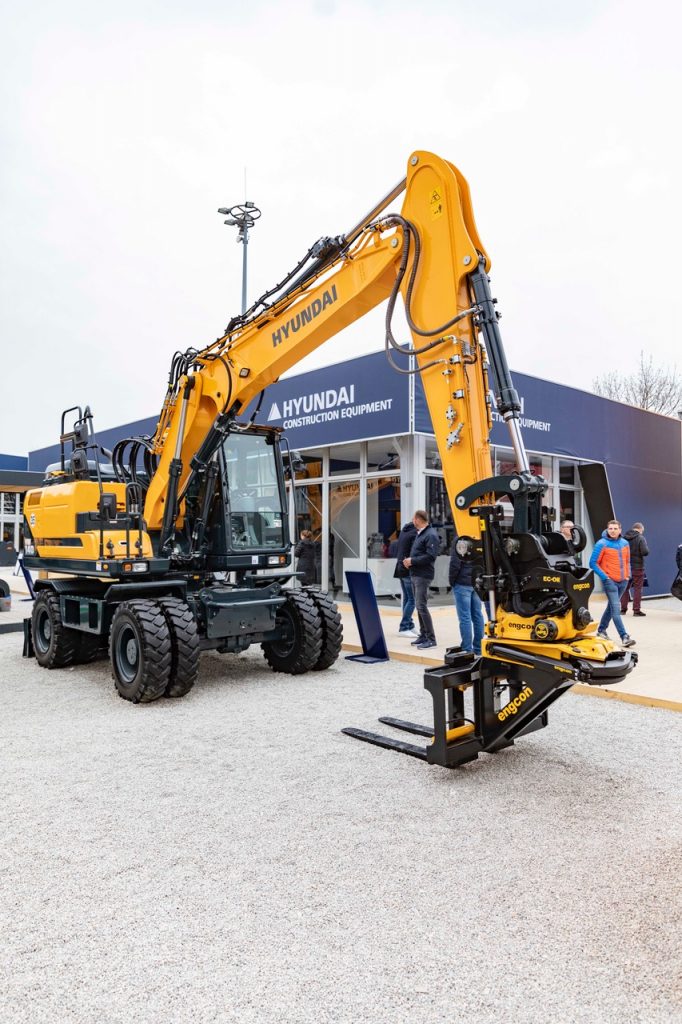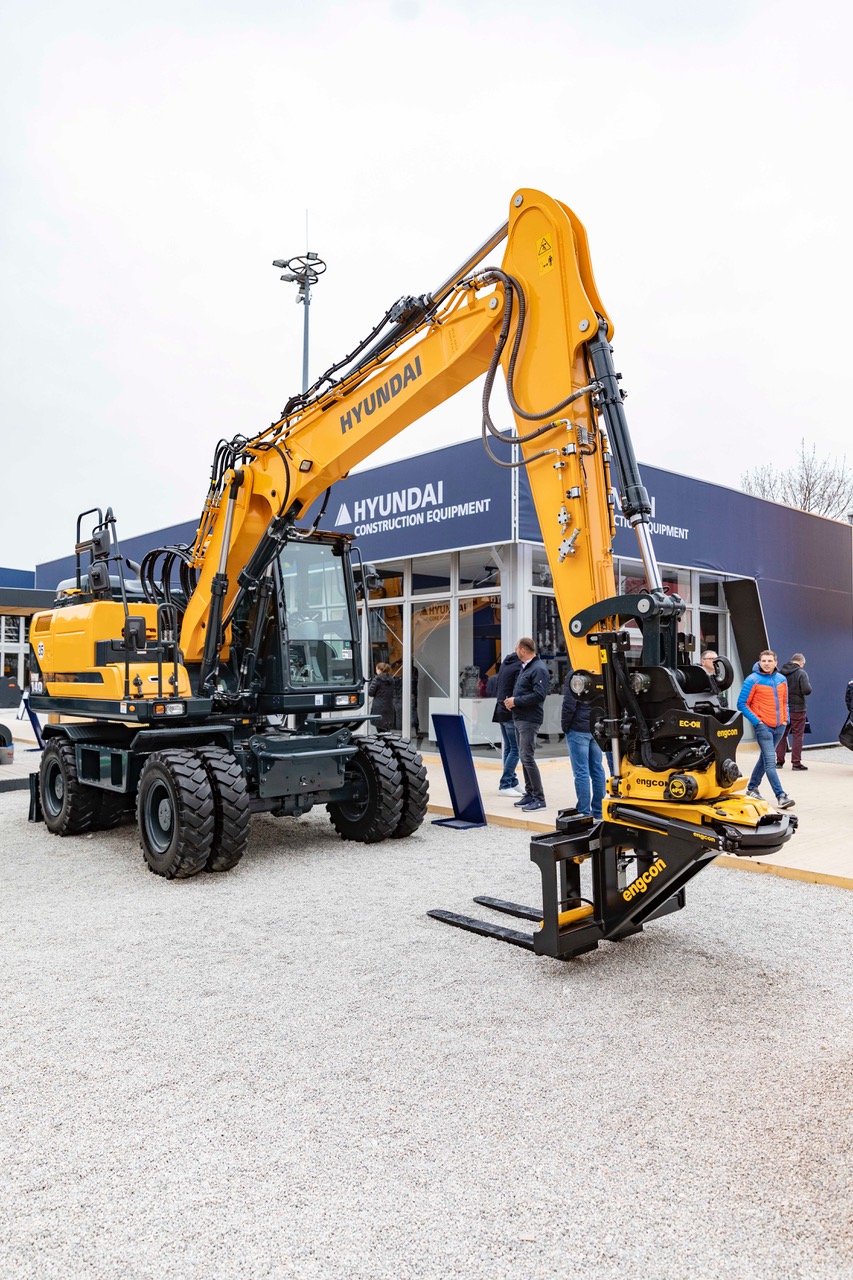 CEO of Engcon, Krister Blomgren, said: "Our new partnership with Hyundai is extremely exciting and we are delighted to be working in partnership with one of the world's leading manufacturers of excavators. Having a global brand like Hyundai to work with Engcon to factory-mount our control system in preparation for Engcon tiltrotators highlights how more and more manufacturers are recognising the advantages and value that Engcon products can offer their customers.
"Our tiltrotators dramatically improve the functionality of excavators and offer significant efficiency benefits to the operator, making a digger up to 50% more productive. Our solutions are growing in popularity worldwide and we have ambitious plans to continue to increase Engcon's brand presence on a global scale."
Hyundai's factory-fitted DC2 excavators will initially be available for the European market. However, they are expected to be available globally in the near future.
Product specialist at HCEE, Peter Sebold, said: "Engcon's technology streamlines an operator's workload and massively improves the capability of excavators, which is why we have chosen to integrate it with our own technology."
The first model of a DC2-equipped Hyundai excavator was showcased at the 2019 Bauma trade fair and demonstrated to operators the huge gains in efficiency that this technology provides.