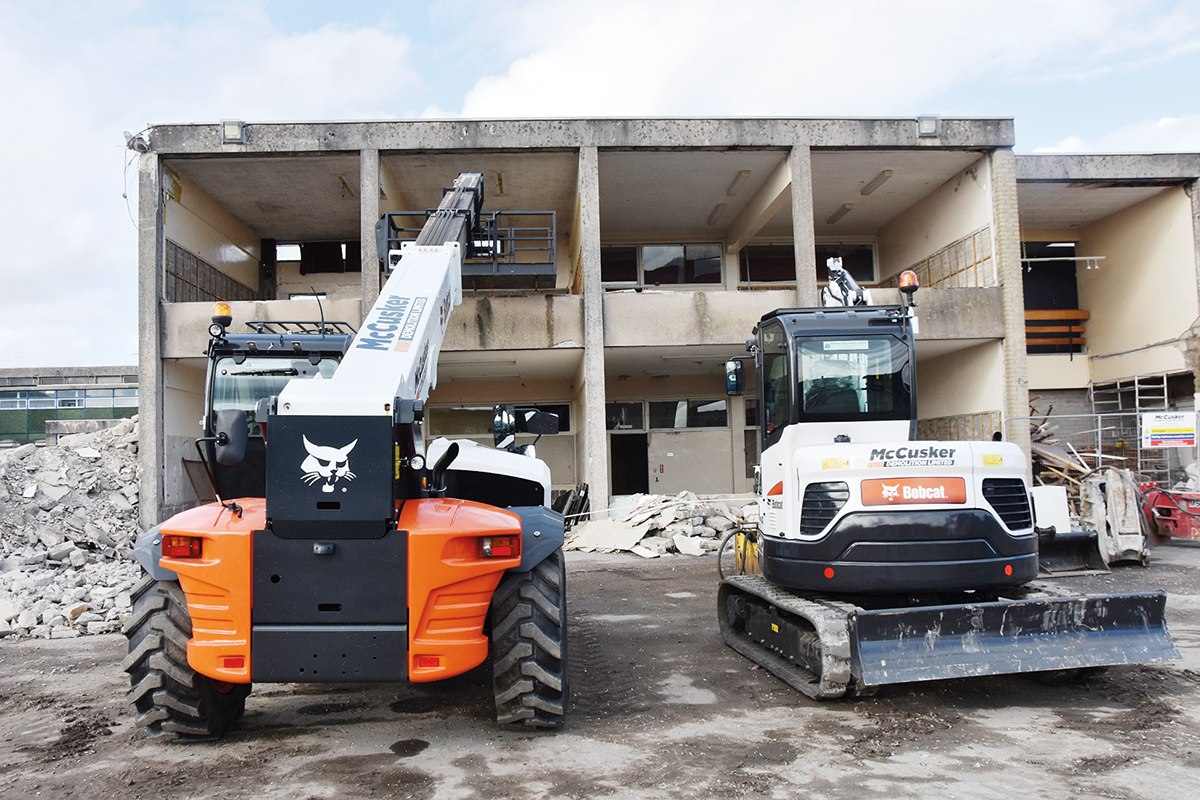 McCusker Demolition Ltd, based in Belfast in Northern Ireland, has purchased the company's first Bobcat machines from Northern Excavators, the local Authorised Bobcat Dealer. McCusker has added a new top-of-the-range Bobcat T40.180SLP 18 m telehandler and a Bobcat E62 6 tonne mini-excavator.
The Bobcat machines have joined an already impressive fleet of equipment at McCusker, which operates on behalf of a host of high profile clients throughout Northern Ireland, the Republic of Ireland and Great Britain, specialising in a wide variety of demolition and dismantling projects.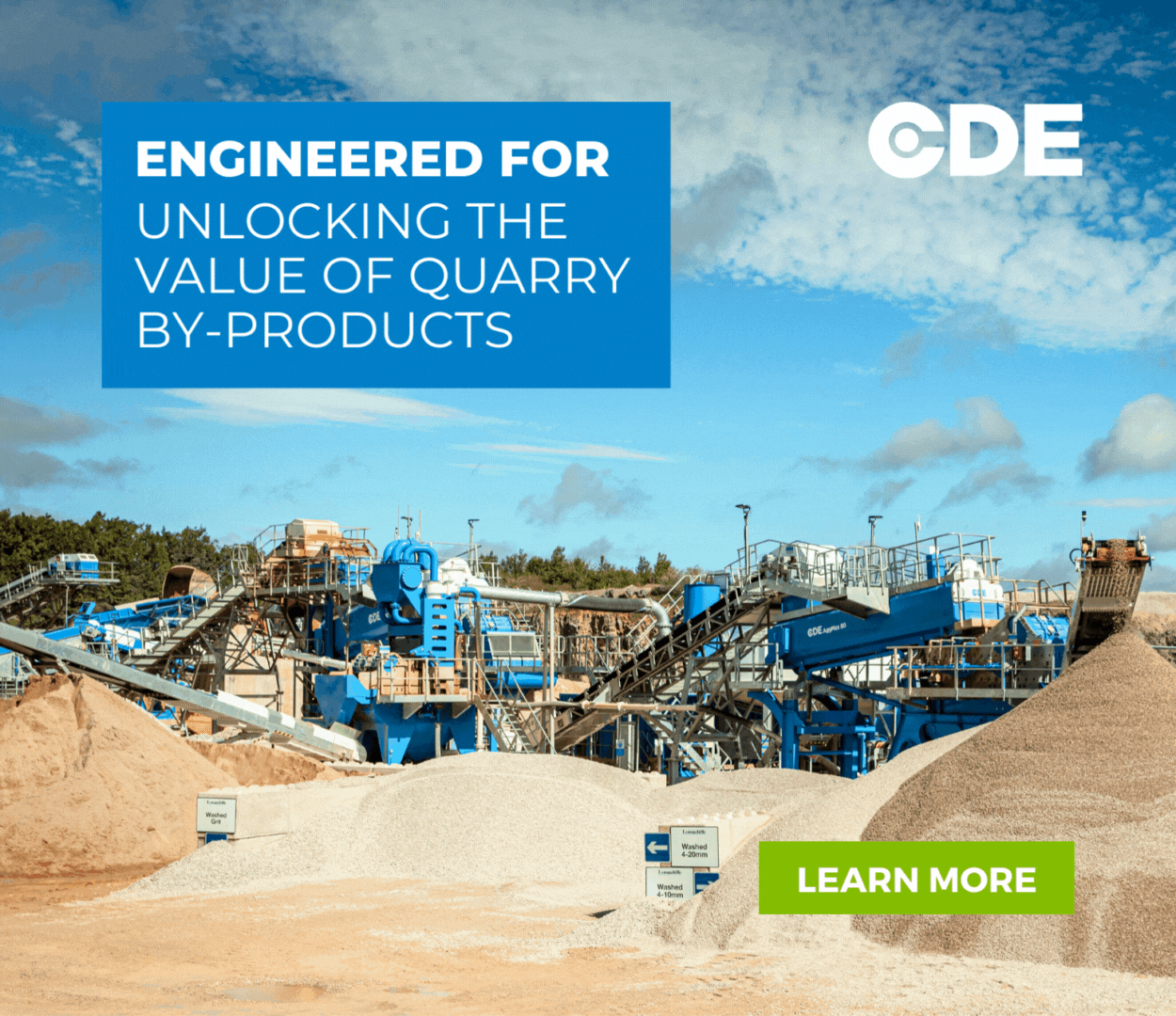 Conor McCusker, Contracts Manager at McCusker Demolition, said: "While the company had had no experience of the Bobcat brand, some of our operators have worked with the machines in the past and, in part, it was their recommendation that influenced our decision to invest in them."
Working on projects in urban and city centre areas and in sectors that range from domestic, industrial and commercial, to healthcare and education, only the best and most reliable equipment will do, and McCusker has been very impressed with the Bobcat machines in their first few months of service.
"You couldn't ask for better machines," Conor McCusker added. "They have been performing brilliantly on site; they are very versatile, reliable and robust machines."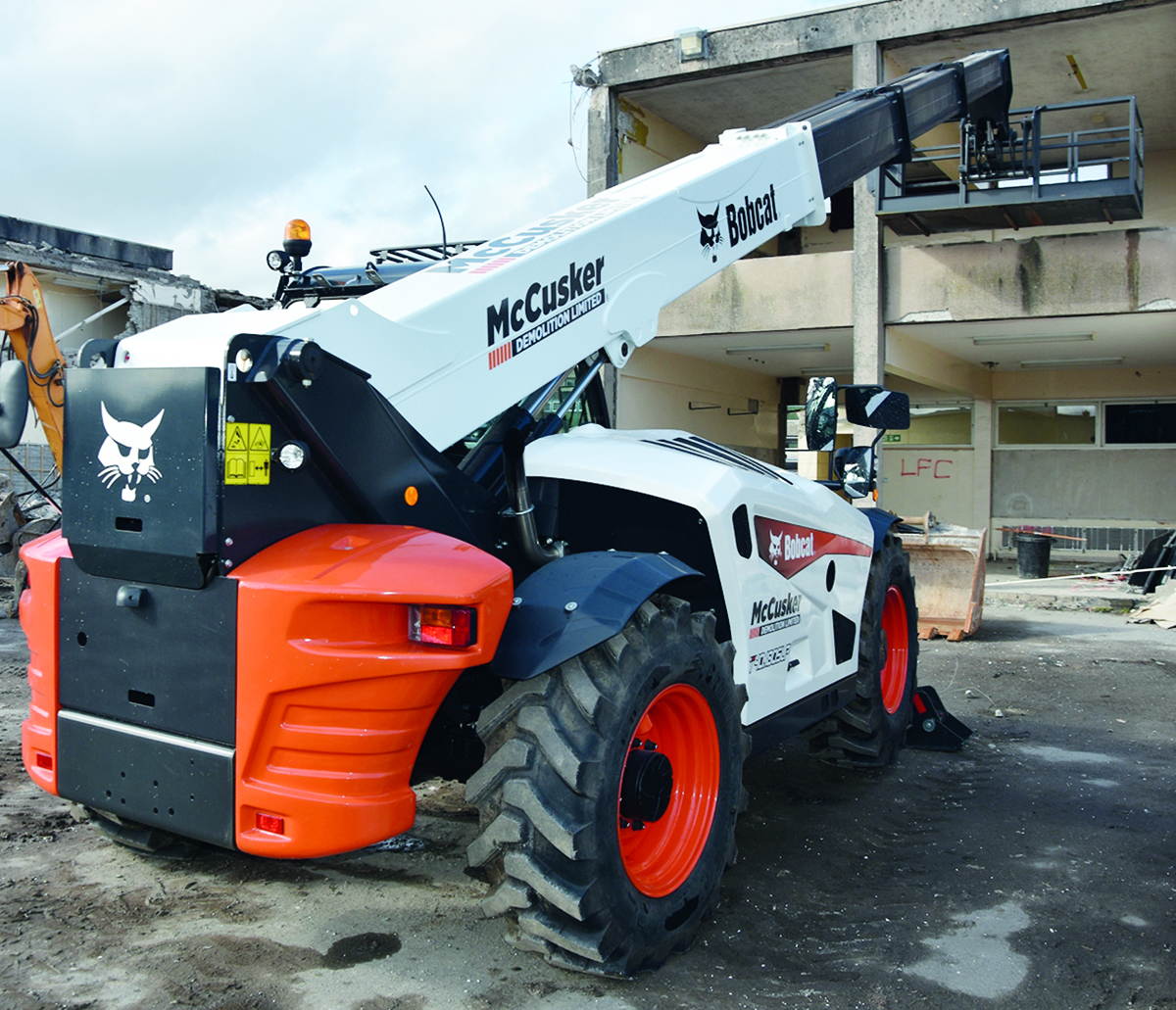 Outstanding for Work Needing High Lift Heights
According to Conor McCusker, the Bobcat T40.180SLP provides top-class performance for high-lift jobs. The easy-to-use compact stabilisers ensure that it is simple to exploit the machine's full capabilities in the most confined working areas. In addition to safe working practice, the stabilisers are a big advantage when the machine needs to get close to a building without losing reach.
Conor McCusker continued: "We purchased the T40.180SLP primarily for its 18 m maximum lifting height; it's ideal for working at height, and with a basket attachment we can easily transport men to those higher levels. It also has an excellent and comfortable cab that affords good all-round visibility which is essential for our type of work."
The new T40.180SLP is currently working on a project to convert the vacant Brookfield Mill, a four storey, former linen factory built in 1850 on the Crumlin Road in Belfast, for residential use. Working on behalf of the client, Kerr Property Holdings Ltd, McCusker Demolition is carrying out demolition works for the scheme, which will provide 77 social housing units for the Clanmil Housing Group.
Conor McCusker commented: "As we speak, we have a team working on the top floor of the building, reducing the structures like they have already on the lower floors. Instead of using a chute, they are loading the debris into the bucket on the T40.180SLP, which utilises the full 18 m lift height of the machine, providing increased flexibility for taking materials away and stockpiling them at ground level."
As well as the lift height of 18 m, the T40.180SLP telehandler has a maximum lift capacity of 4 tonne. In addition to outstanding results in jobs that require high lifting heights, its compact stabilizers, frame levelling and boom positioning system provide greater productivity in all types of material handling and maintenance applications.
The T40.180SLP is the top-of-the-range model in the Bobcat range of 13 rigid frame telehandler models, covering a total of up to 23 versions, with maximum lifting capacities between 2.6 and 4.3 tonne, and lifting heights between 6 and 18 m. All models in the Bobcat rigid frame telehandler range are covered by a standard three-year or 3000-hour warranty. Like all new Bobcat machines, this is extendable under the company's Protection Plus extended warranty plan, offering cover up to 5 years and/or 6000 hours.
Conor McCusker added: "Alongside the T40.180SLP, we also purchased a Bobcat 7 m telehandler from Northern Excavators, which is performing very well on a project to refurbish an Ulster Bank branch in Belfast."
The Bobcat E62 Mini-Excavator
Turning to the Bobcat E62 mini-excavator, Conor McCusker added: "What initially appealed to us about the six tonne E62 excavator was its compact size and its zero tail-swing which make it perfect for working on sites that are restricted or are difficult to access with a larger machine.
"The E62 excelled on its first contract, working at St Mary's Church, a vibrant, growing Church and Community Centre, right in the heart of the Ballybeen Estate in Dundonald on the edge of East Belfast. The E62 should already be working on its next project, but unfortunately the start date has been delayed."
Another of the stand-out features on the E62 is the hydraulic performance,with a maximum flow rate of 132 l/min. This is complemented by the high digging forces on the E62, which offers a maximum reach at ground level of 6.1 m, a maximum dump height of 4.05 m and a maximum digging depth of 3.82 m. The E62 has a travel speed of 2.7 km/h in the low range and 4.4 km/h in the high range. Bobcat has just launched the new R2-Series E60 model, which is the replacement for the E62.
 Serving Bobcat Customers in Northern Ireland  
Located in Hillsborough, Northern Excavators is the Authorised Dealer for Northern Ireland for the Bobcat range, covering the counties of Donegal, Derry, Antrim, Tyrone, Fermanagh, Monaghan, Armagh, Down and Cavan.
As well as the Bobcat range of mini-excavators, skid-steer and compact track loaders, compact wheel loaders, telehandlers, light compaction and attachments, Northern Excavators offers a full selection of genuine Bobcat accessories and parts to support both new and existing Bobcat customers in its area. This is backed up by a stock of both brand new and second hand Bobcat machines for sale. Customers also benefit from the on-site service network at Northern Excavators, covering everything from emergency repairs to routine maintenance.
For more information about Bobcat and Bobcat products, visit the website www.bobcat.com