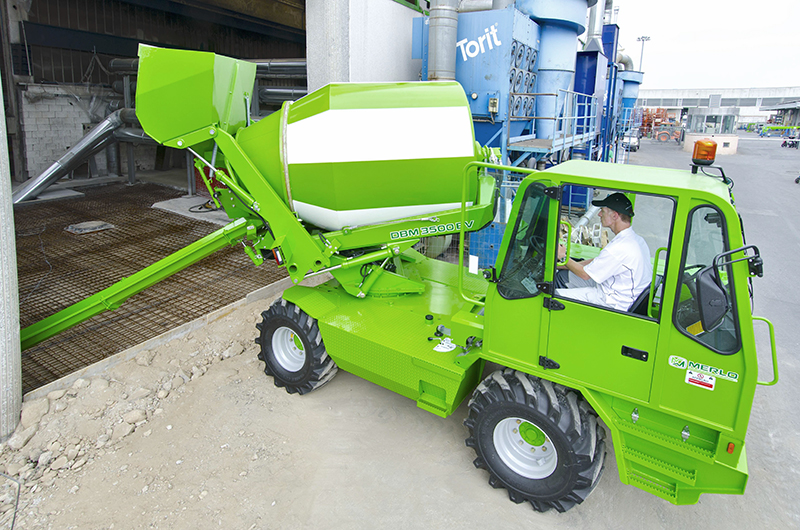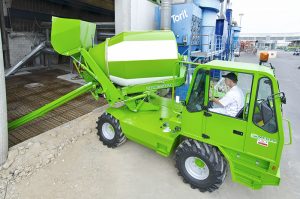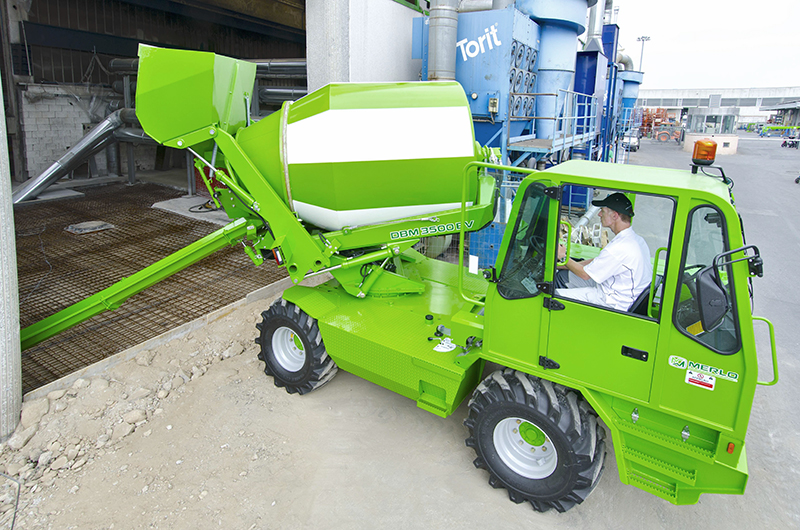 Italian construction equipment manufacturer, Merlo – famed for their range of telehandlers distributed here by McHale Plant Sales – has launched a new updated version of their concrete mixer product line that McHale general manager, Denis McGrath says 'will have particular appeal to the small-scale concrete producer and building contractor'.
With the model designation DBM, the latest range consists of two models with different production capacities: a DBM2500 and DBM3500, both in familiar green Merlo livery.
Much as commercial vehicles and other automakers do, Merlo has modelled the new DBM line around their successful telehandlers range, replacing the boom and lifting gear with a revolving concrete mixing drum, bucket for self-loading the concrete mixing elements required, a water tank and hose, and all other ancillary gear.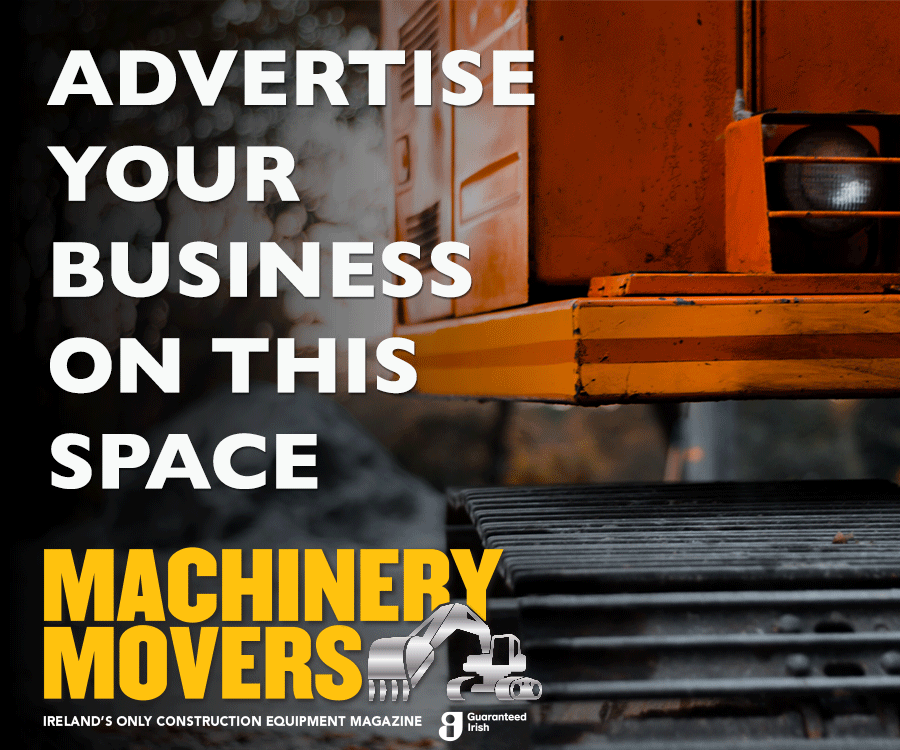 Hugely manoeuvrable with 4-wheel steering and three different steering modes for working in tight spaces (normal steering plus 'pivot' and 'crab' options with front/rear wheel directional movement), units are powered by 75kW Deutz TDC2012 Stage lll engines. Mounted on a fifth wheel, the mixing drum has 180o rotation – by combining the rotating movement of the drum and its discharge chute, concrete can be offloaded within 330o of the machine's exterior.
Other fitments said to deliver greater operational autonomy include an onboard 930-litres water tank, 470mm ground clearance, greater than 35o approach angle, and under-body protection to reduce the risk of impacts. A 6-meter hose means the water tank can be filled within minutes.
Comfort has not been overlooked with good weight balance between the front and rear axles (46% rear / 54% front), good centre of gravity when fully loaded, 40 km/h speed, inching movement control, and stop and restart on gradients of up to 50% without the use of the brake.
Its ROSP-certified cab is closed on all four sides. Inside, the driver seat rotates and controls are split to allow driving in both directions. To simplify operation, barrel movements controls can also be operated from outside the vehicle.
While not anticipating a huge market for the new machine in Ireland – given our predominance of concrete producers and site proximity to sources of supply – Denis McGrath is confident that there will be those for whom the capability of being able to mix their own concrete, independently and on-site, will be appealing.