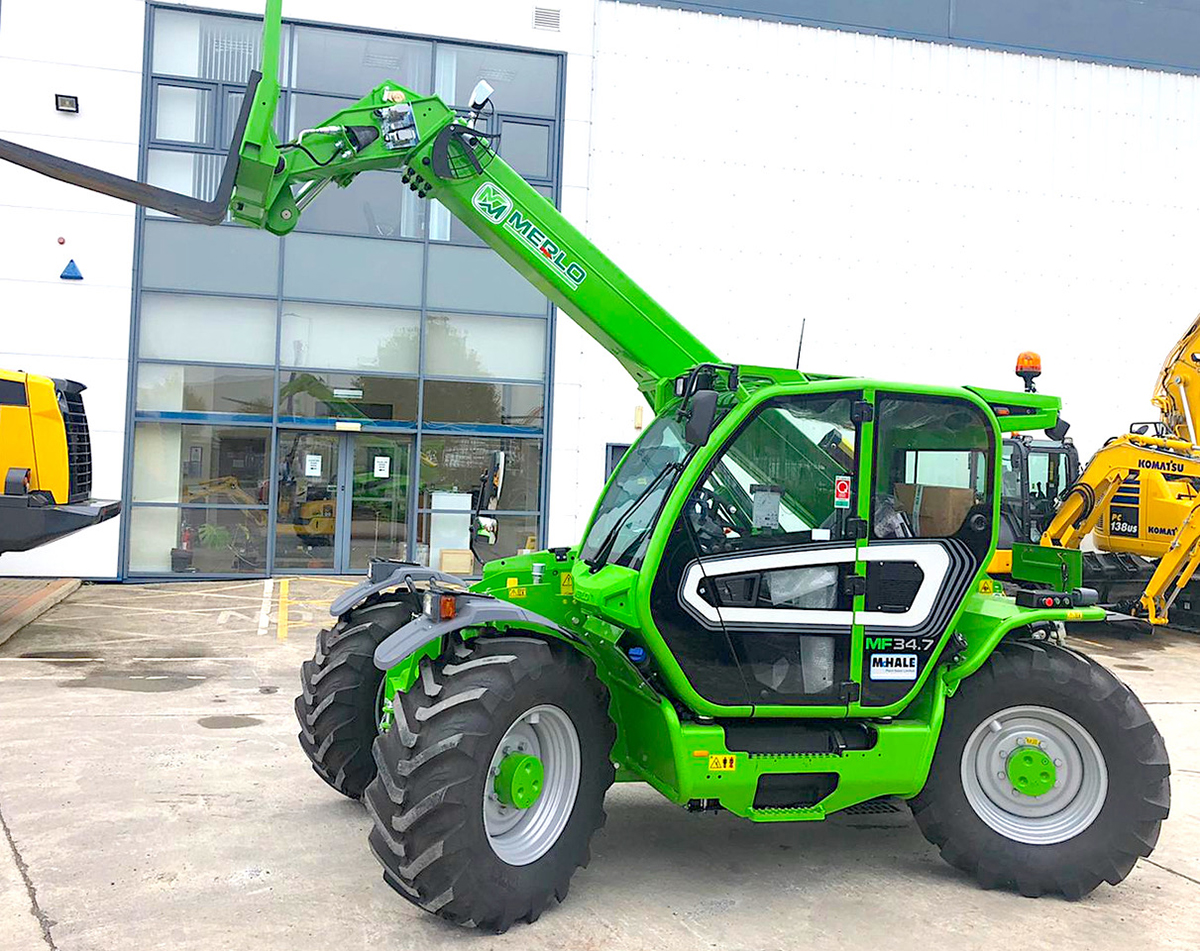 One of the latest newcomers to the farm machinery sector is the new Merlo MF34.7 MultiFarmer, first versions of which arrived into Ireland only days ago.
Distributed by McHale Plant Sales of Birdhill and Rathcoole, the Italian-made telehandler-tractor hybrid is said to be the solution for performing all farm work such as handling, lifting, towing, tillage and transporting loads.
At the front, it has a two-section, 7 metre telescopic boom that can be fitted with a myriad of attachments to transport silage bales and heavy loads in the normal way. At the rear, it has a conventional three-point linkage, hydraulic trailer pickup hitch and high powered mechanical PTO that works like a tractor for towing loads and operating trailed implements.
Power comes from a state-of-the-art 136HP four-cylinder turbocharged Deutz Tier 4 engine via CVTronic transmission to provide smooth acceleration without interrupting torque from 0 to its top speed of 40 km/h. Reduction in diesel consumption is managed by the EPD (Eco Power Drive) system.
To improve operator comfort, cab width has been extended and the layout redesigned. New enhancements include hydro-pneumatic suspended cab, joystick with reverse shuttle, inching control pedal, MCDC (Dynamic Load Control) anti-tipping system, optional 8.5″ colour display and air conditioning.
Likely to appeal to farmers and contractors alike, the new Merlo MultiFarmer is described by McHale Plant Sales general manger Denis McGrath as a 'tractor in telehandler clothing – combining all the characteristics of a traditional agricultural telescopic handler with those of a tractor'.
In addition to the MF34.7, other new arrivals in the MultiFarmer range are the MF34.9 and the larger MF40.7 and MF40.9 – representing a modernised product offering that boasts many of the latest technologies found in the popular Merlo TurboFarmer range.
As with all Merlo telehandlers sold by McHale Plant Sales in Ireland, the new MultiFarmer comes on the market with a range of warranty and finance options available.