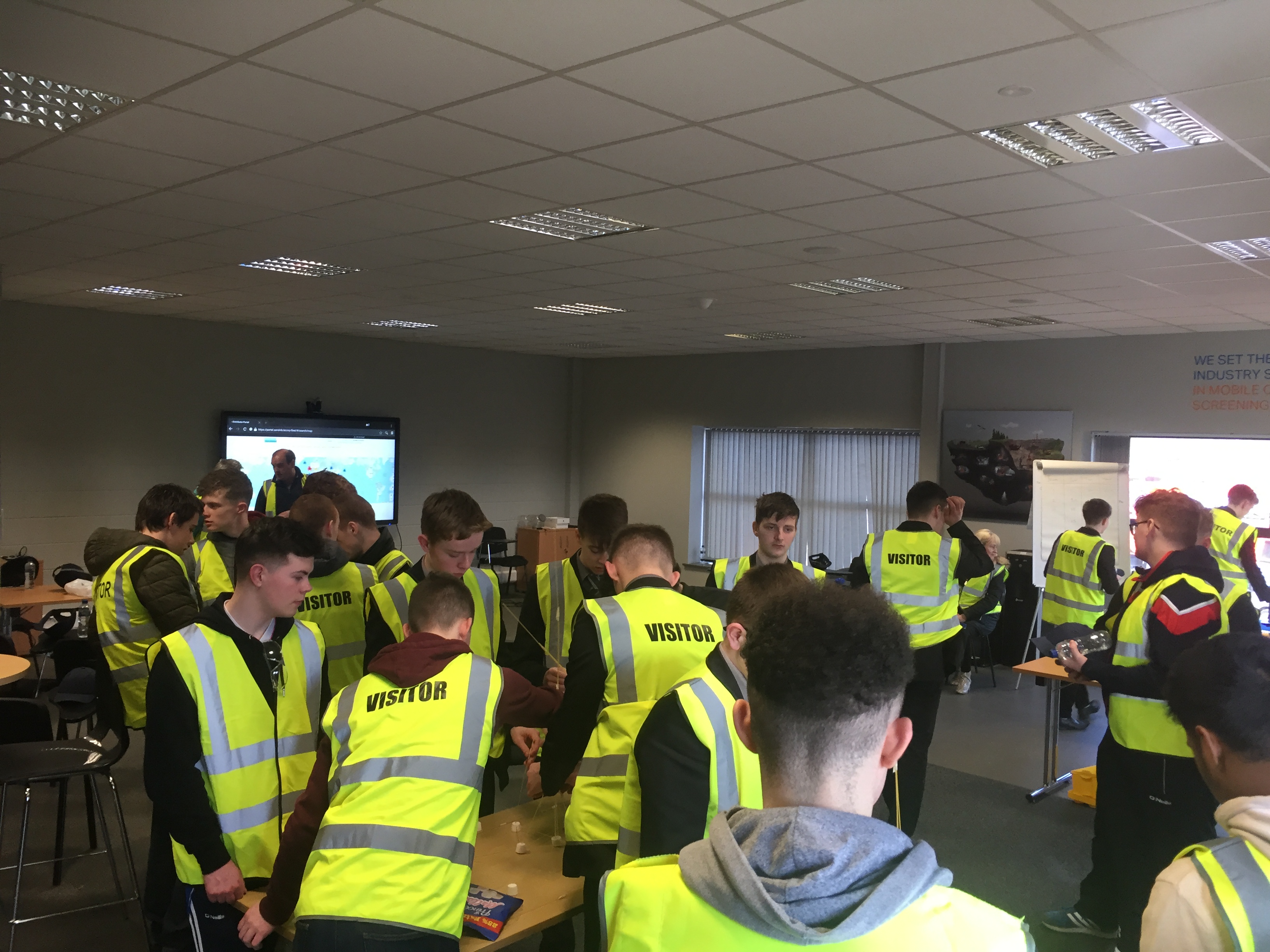 Sandvik Mobile Crushers and Screens based in Ballygawley welcomed schools from the local area to celebrate Engineers Week in early March.  On arrival, students were given an overview of Sandvik, the different career paths available in engineering and also how members of Sandvik staff became engineers and the education behind their careers to date.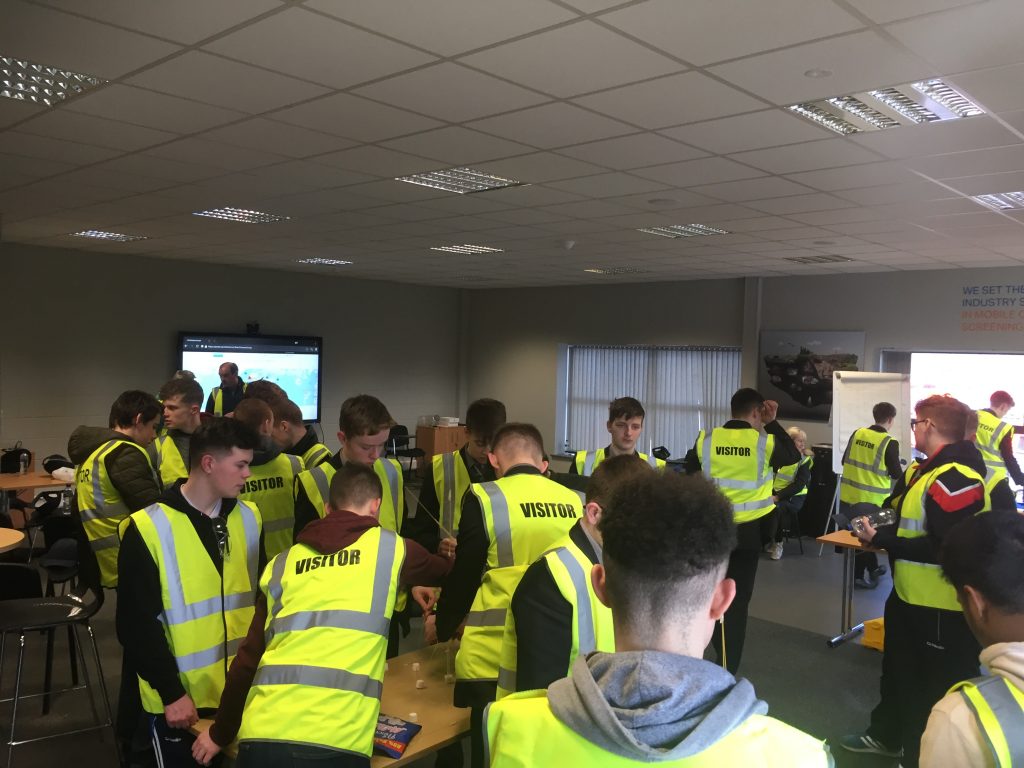 The event included a factory tour and sessions in Sandvik's new Learning and Development Suite which was used to complete a range of competitive engineering activities. Students also had the chance to engage in the Augmented Reality Experience; this 3D animation allowed the students to have a 360-degree machine walkaround showing all aspects of the machine using the very latest digital technology.
Sandvik was delighted to welcome the President of Engineers Ireland, Peter Quinn on one of the days. Peter shared his engineering background with the students and joined the group on the tour and in the activities. Speaking about Engineers Week 2019 and thanking Sandvik for getting involved in this annual, all-island festival of engineering, Peter Quinn, President of Engineers Ireland, said: "Engineers Week is part of our Engineers Ireland STEPS programme where we aim to spark young people's imaginations about science, technology, engineering and maths and provide them with role models and real-world opportunities to engage with the engineering community.
"I am delighted Sandvik has been involved in Engineers Week – and in such a comprehensive way, with their factory tour for students, a chance to meet engineers and some exciting and fun training in their development suite. It is absolutely crucial that industry works with the education sector to make technical areas like engineering appealing and stimulating to our students right across the education spectrum. We need to encourage young people to consider a career in engineering. It's obvious from the range of activities organised by Sandvik that the students thoroughly enjoyed themselves. And this is what Engineers Week is all about – creating and fostering a life-long interest in engineering by capturing the imagination of young people and encouraging them to explore the abundance of diverse possibilities a career in the sector can offer," Peter Quinn concluded.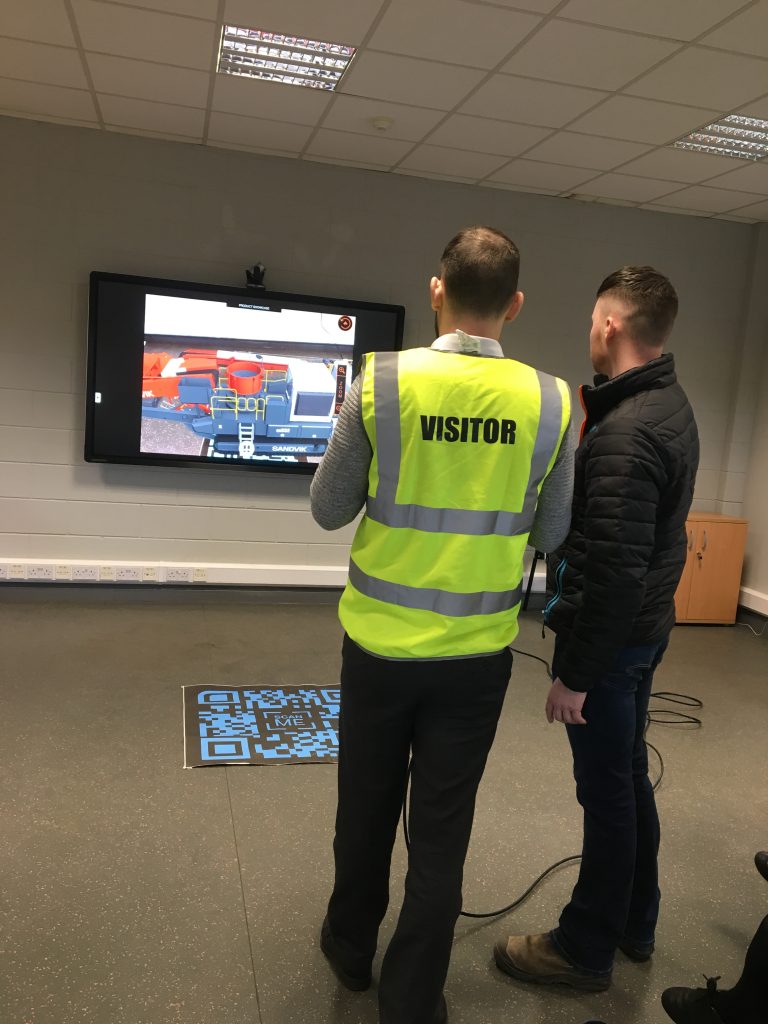 Eamonn Whelan Site Manager in Sandvik Ballygawley added "Northern Ireland's global competitiveness is challenged by a lack of skilled trades and engineers. We hope that by opening Sandvik up to students,we have shown how dynamic, wide-ranging and fulfilling careers in engineering can be. If this week's activities have inspired even a few of the students to consider apprenticeships or engineering courses in University or College then we would consider that a great outcome."
Sandvik look forward to welcoming more students through their door next year for this excellent event which opens up young people's minds to the opportunities that are available in the world of Engineering on their doorstep.