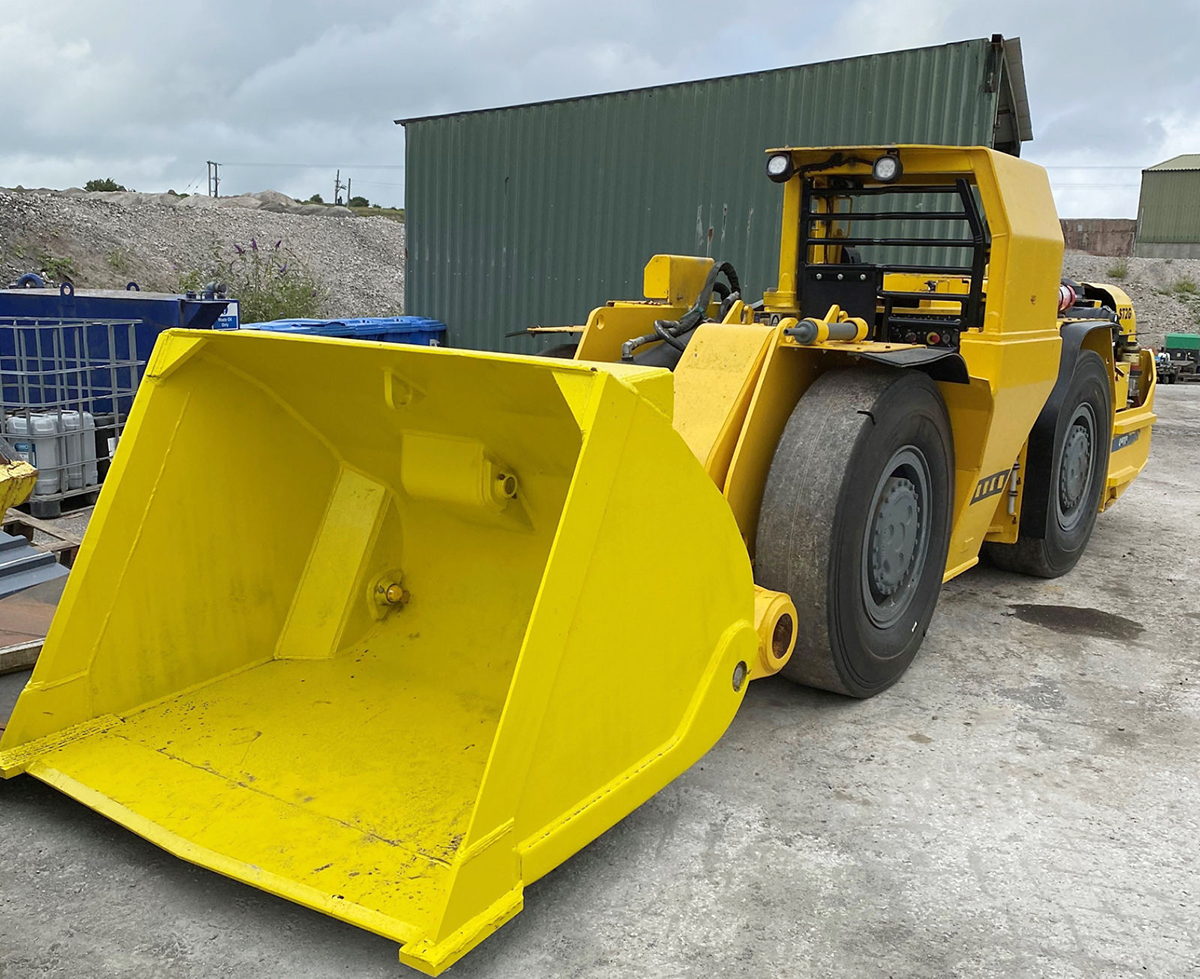 A lockdown good news story
The shiny new coat of Epiroc yellow paint on the ex-rental re-furbished ST2G Scooptram certainly brightened up the yard in Halkyn, North Wales where it was repaired at the beginning of lockdown. The results of the effort and hard work of our Service Engineer, Fred Fletcher and the fabrication work of Rob Hellen and Geraint Jones, from G.E & R. Hellen Ltd. have produced and re-vitalised the machine that is now on rental at ScotGold's Cononish mine.
The machine was completed from start to finish in 20 days and within budget. The job was not without its' challenges; cleaning the machine and cab of layers of shotcrete and muck, repairing the bucket, straightening fenders, adding a specially fabricated guard with kick-release pins for easy exit from the cab, as well as draining the oil and carrying out a full service, all were done in the time.
"We were pleased to receive the Epiroc Scooptram on rental. It has been working really well in our mine alongside the rest of our fleet, supporting our mine development schedule."

Marshall Badza, Mine Manager, Scotgold
Scooptram ST2G bucket prior to refurbishment
The hard work and collaboration has definitely paid off. Everyone involved was really proud of the end result and even happier to know that the machine is working well supporting production at the Cononish mine, where it has been for the last 3 weeks and with no plans to move the machine any time soon.