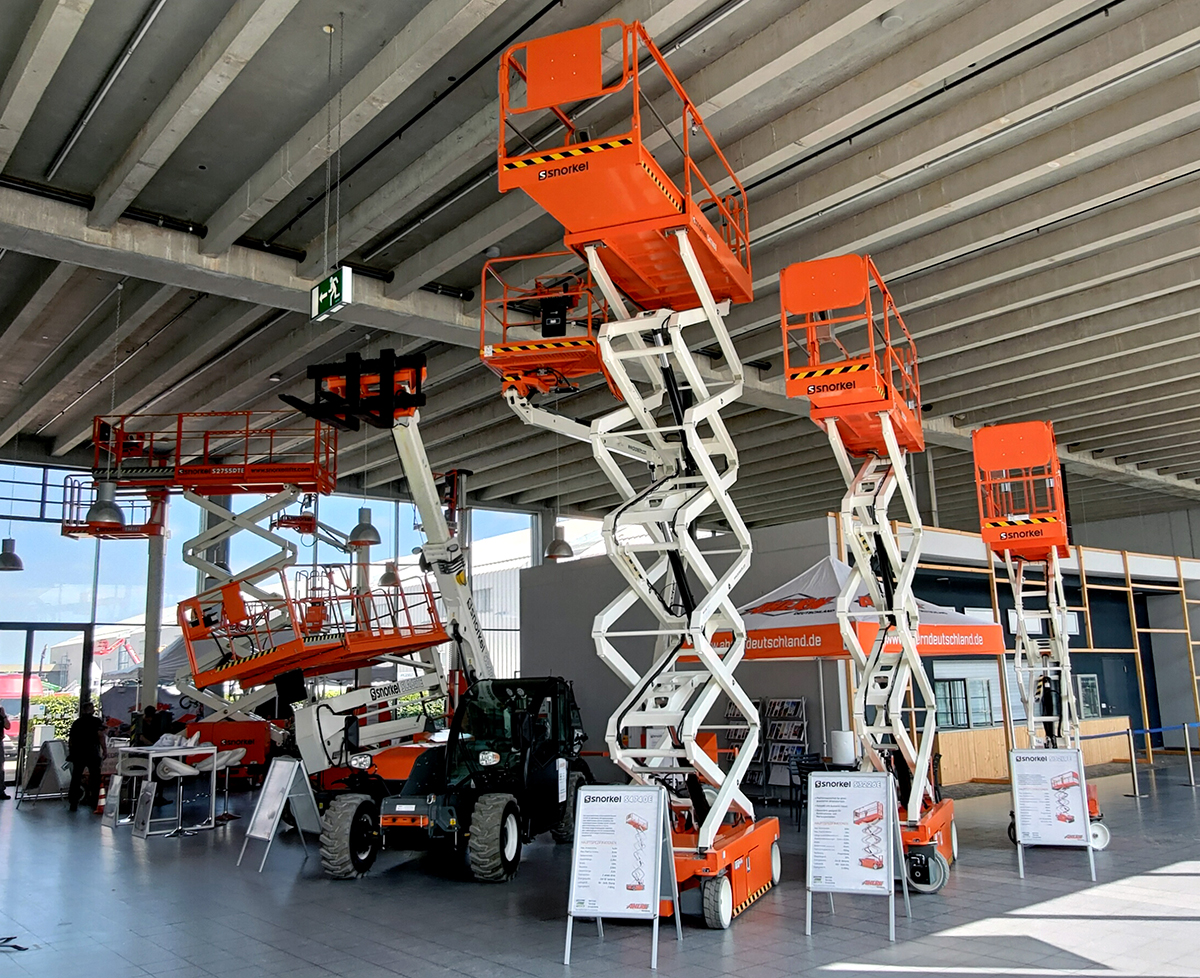 Snorkel™ is pleased to announce that its latest electric slab scissor model has made its European debut at Platformers' Days in Germany.
Launched at CONEXPO-CON/AGG 2020, the Snorkel S4740E entered full production in North America in January 2021, with European production at Snorkel's manufacturing facility in the U.K. commencing earlier this month.
The S4740E is the largest electric slab scissor lift offered by Snorkel, with a maximum working height of 45 ft. 5 in. (14.0m), measuring just 47 in. (1.19m) wide. Ideal for working in tilt-up warehouse spaces and confined high-rise indoor spaces, the Snorkel S4740E is the company's first lift to be offered with a choice of either hydraulic or electric drive.
Weighing 6,825 lbs. (3,100kg), the S4740E shares the same features and benefits of Snorkel's existing electric slab scissor lift family, including saloon-door style entry gates, "inside-out" access to key components for easy servicing, and a fixed upper control box with integrated power outlets.
The first UK-built S4740E is currently on display at Platformers' Days, on Ahern Deutschland's indoor stand, and is now available to order globally. For more information on the Snorkel S4740E, please visit www.snorkellifts.com, and for more on Ahern Deutschland, please visit www.aherndeutschland.de.
Visitors to Platformers' Days can find Ahern Deutschland displaying a large selection of Snorkel products in the indoor hall at Stand A140 and in the outdoor area at Stand H250 on Friday, September 10thand Saturday, September 11that the show's new location in Messe Karlsruhe. More information on Platformers' Days can be found at www.platformers-days.de.