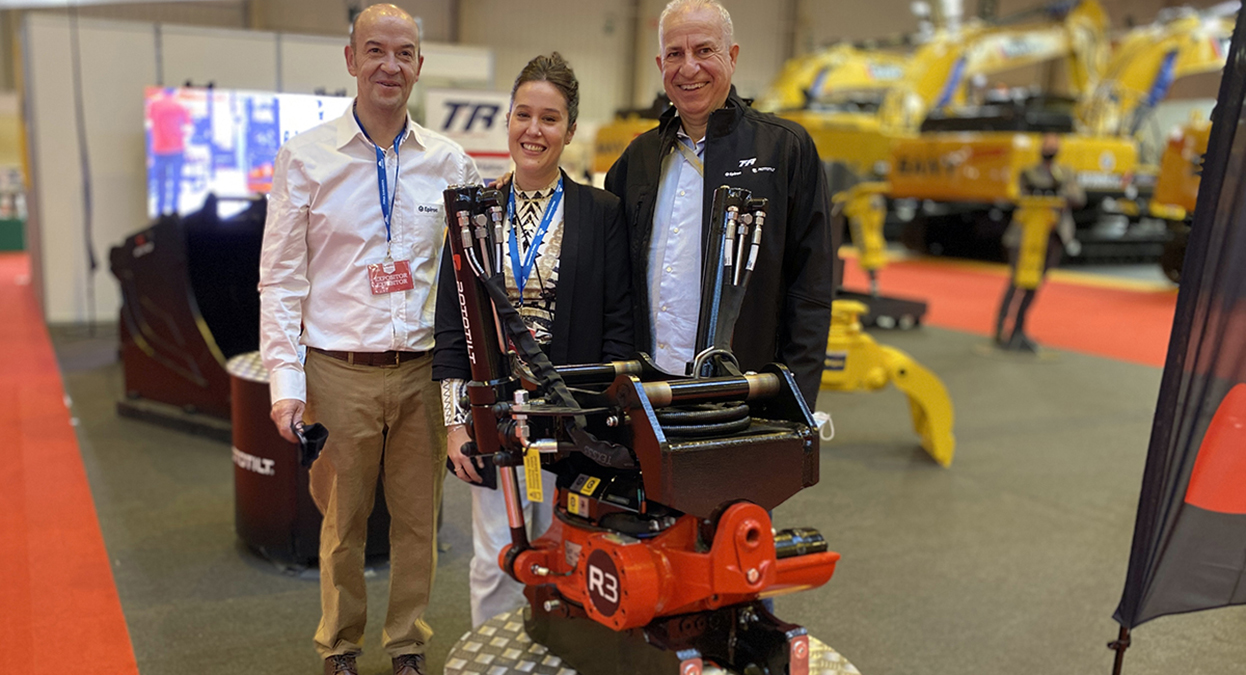 Rototilt is establishing operations in Spain via a distributor. "Exciting things are happening on the Spanish market, with increased demand for excavators and their accessories. Rototilt is continuing its expansion by establishing operations on new markets," says Daniel Thomas, Export Sales Manager at Rototilt Group AB.
It was only a few weeks ago that Rototilt presented the establishment of operations in Poland. Next in line is Spain, where the company Tresam & Rocthor has entered into an agreement to act as Rototilt's official distributor. And they're getting off to a real flying start with the SMOPYC trade fair in Zaragoza, at which several of the company's products will be on display.
Tresam & Rocthor is already an official service partner for the Swedish company Epiroc, and has extensive experience in the demolition industry.
"Tresam & Rocthor's experience is valuable when it comes to establishing Rototilt in Spain. Together, we are putting forward an attractive offer in the fields of service, support and installation, meeting our customers' high demands for durability and service life," says Daniel Thomas, Export Sales Manager at Rototilt Group AB.
Rototilt can see considerable potential in Spain and, together with Tresam & Rochtor, the companies are investing heavily in order to hit the ground running.
"The tiltrotator concept has reached Spain and is now spreading more and more. Our passion is to develop our customers as well as the opportunities offered by an excavator. We are extremely positive about the collaboration with Rototilt, and are looking forward to a long and close relationship with the aim of opening up the Spanish market," says Michele Rubilotta, Tresam & Rochtor.
More information is available at rototilt.com