The recent IPCA meeting was held at the Knightsbrook Hotel, Trim, Co. Meath. The General Meeting had a wide range of speakers advising members on how to protect their business in times of uncertainty, when inflation is still running high and margins are being squeezed.
The most recent IPCA meeting was held at the Knightsbrook Hotel, Trim, Co. Meath. The General Meeting had a wide range of speakers advising members on how to protect their business in times of uncertainty, including presentations from the EPA (Environmental Protection Agency), and Interpath Advisory.
The Association also put forward a suggestion to the Government for a new training/apprenticeship programme for plant machinery operators.
Inflation crisis
The focus of the meeting was on how to deal with the reduction in profit margins for contractors. The presentation from Interpath Advisory highlighted the dangers for sub contractors in the current financial climate. While the construction industry is facing many headwinds at this time, the main theme was that firms are making less profit from construction and the major firms are issuing profit warnings as they tumble.
Illustrating the point, according to a recent story in the Sunday Independent newspaper, Ireland's largest construction company, John Sisk & Son, recorded a 40% drop in pre-tax profit as inflation and supply chain woes hit its margins last year. Sisk chief executive, Paul Brown said the business's underlying performance had been strong despite the drop in profit. "The vast majority of the business performed really well," he said. On a tightening profit margin, Brown said inflationary issues were at the fore through 2022 and also 2021. Supply chains and commodity availability were tight. "What we saw last year was a huge spike, which impacted us all," he added.
Inflation is the main contributing factor, plus the inability of firms to recruit skilled employees and projects are being delayed and stalled because of these issues. In fact many firms are reporting that they are extremely busy but are unable to meet the demand due to a lack of trained staff. And they are all saying that margins are too tight.
These factors are causing major problems for sub contractors because they are being told they need to reduce their costs in order to win the work while labour and equipment costs are increasing all the time.
Downward pressure
It is also becoming increasingly difficult for sub contractors to get paid on time as main contractors are holding up payment to force the sub contractor to accept less money, keeping them on a tight leash. The cost of providing labour and equipment goes up and never down so there is very little room for manoeuvre. Main contractors should look elsewhere to reduce costs or indeed have an appropriate price structure to ensure that pressure is not pushed down the supply chain to sub contractors.
In fact what is causing these problems in the construction sector is the supply line. This continued downward pressure on costs can't be sustained. In some cases sub contractors are declining work on the basis that the margin is too high to make it worth their while.
The IPCA urges sub contractors to work together and stand strong against sharp practices.
While they cannot fix their prices, they can send a strong message to the construction industry that they are no longer willing to see the services they provide being used as the main way of squeezing their already tight or non-existent margins.
Sharp Practice
There are real benefits to be had from quantity surveyors – their role is to understand the cost of everything and achieve savings for their employers. But the QS has become the stone in the shoe for many sub contractors and the problems start not when the job begins but towards the end of a project.
Problems begin to emerge, ranging from the QS trying to screw the sub contractor and squeeze savings, to them (metaphorically) putting the gun to the sub contractor's head and telling them they must accept less of what is owed because of problems that have come to light after the project has been finished.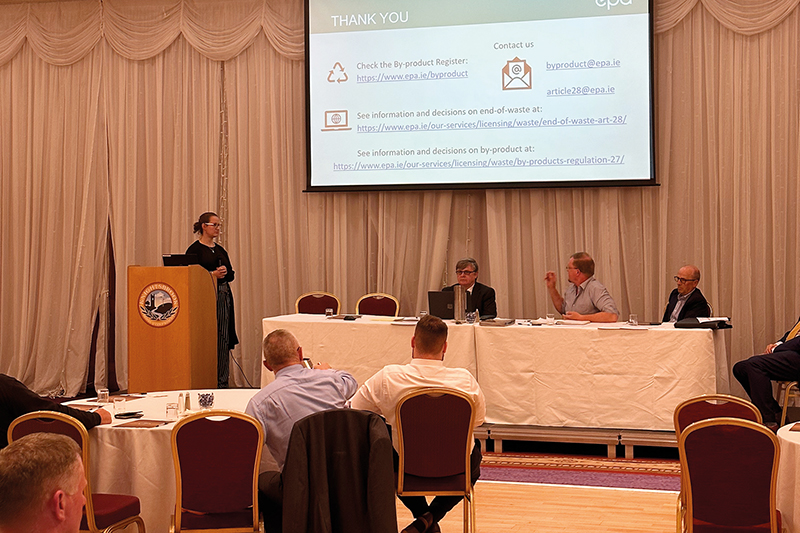 In most cases the sub contractor ends up taking less of what was initially agreed to be paid just to get paid anything at all, and the main contractor has saved themselves more money on the back of the sub contractor. Over a couple of years if all sub contractors are skinned in this way it would lead to millions in savings for the main hirer. In one instance we even had a QS tell us that he did not realise that the sub contractor would complete the job so quickly and they used this as an excuse to not pay!
It would be advisable for sub contractors to fully understand how much a project costs from start to finish, thus ensuring that there is some margin for them otherwise what is the point in being a busy fool and making no money?
Before a firm takes on a project it needs to ensure that its paperwork is 100% accurate and agreed with the main contractor; that there is a schedule of payments in place; and that they can benefit from the project.
Sub contractors can benefit from partnership arrangements with main contractors but it is essential they are not outsmarted by the lads in suits and the quantity surveyors. If they think that the work you do can be done cheaper than you are providing it then perhaps they need to go back to the days of having their own plant machinery divisions and employing all the personnel to operate that machinery.
The reality is that main firms do not want the headaches of owning plant and employing operators. Their preference is to outsource everything and to keep sub contractors working for small margins. Our message to the quantity surveyors and main contractors is that partnership arrangements are good and to have a strong sub contractor who has all the modern equipment and skilled labour to ensure your project is done on time and in a professional manner is to your benefit.
IPCA hits the airwaves
IPCA chief executive Brian Coogan recently took the message that the Government needs to tackle the problem of large numbers of skilled workers leaving the plant industry on to the airwaves when he was interviewed by Joe Lynam on the NewsTalk radio show. Brian told Joe Lynam that up 100 operators are leaving the industry ever week.
"It has reached a critical point now," he said. "We have plenty of work. There is an abundance of jobs in this economy however people are making the decision to leave because they might be finding it difficult to find a place to live or they can't live on the income that they have – it's not enough to cover their rent and other expenses. We are faced with the problem that our own Irish workers are leaving and we can't bring people in from outside. Construction projects are being delayed because we can't get people into the industry."
Brian added that there is no training programme for machinery operators. "There are an awful lot of workers leaving and there's no one to replace them. There's no training programmes, no apprenticeships.
The minister was on the airwaves talking about 10,000 new apprenticeships but not in our industry and if there are no machinery operators, no construction gets done at all. "We have requested to meet with the minister on numerous occasions – if there's no engagement construction is going to suffer," Brian concluded.