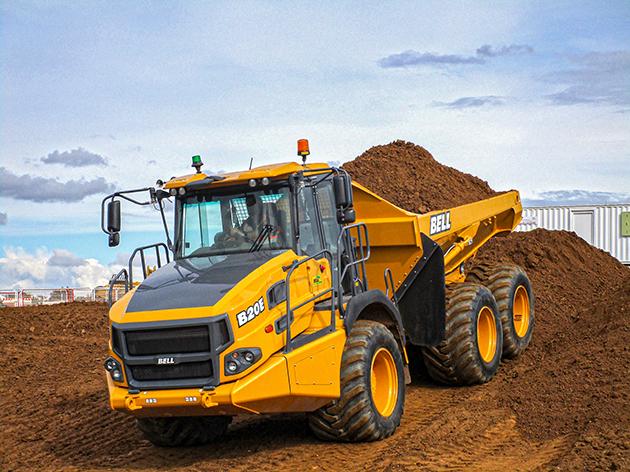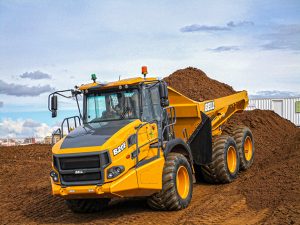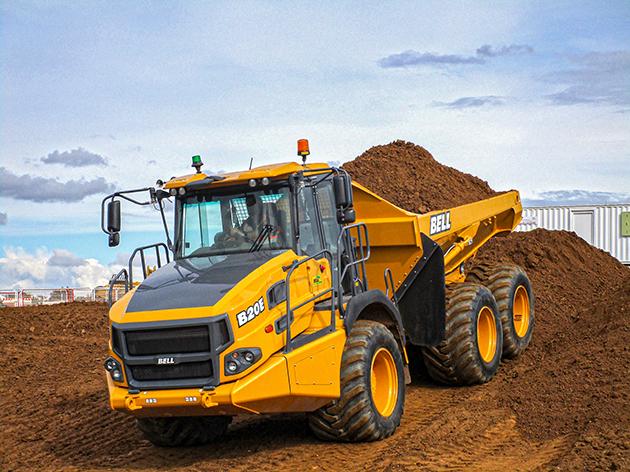 Leading name for plant truck sales across Ireland, TBF Thompson, has become the latest commercial and plant dealer to position itself as an official distributor of articulated dump trucks (ADTs), designed and manufactured by Bell Equipment.
Established in 1958, TBF Thompson (Garvagh) Ltd. has been at the forefront of commercial and plant sales throughout Ireland, selling a wide range of equipment to construction and quarry industries across the region.
With depots in Belfast, Dublin and Garvagh, Thompson's legacy of quality and excellence still stands strong today. The company holds its position as a leading distributor with an impressive reputation for conscientiously responding to customers' needs and requirements.
Believing Bell Equipment's operating ethos chimes with its own principles, whilst deeming the manufacturer's vehicle design and build quality to represent engineering excellence within the field, TBF Thompson has chosen to bring the Bell brand on board and become an authorised dealer.
"We've been contemplating a working relationship with Bell Equipment for some time," explains TBF Thompson's Director, Seamus Doherty, "and have been impressed with its capabilities in manufacturing and distributing heavy earthmoving machinery for over 60 years.
"Bell Equipment is seen as one of the world's leading construction machinery manufacturers, with its ability to supply a strong reliable product and develop an ADT range that's widely regarded as a benchmark in durability and innovation."
Seamus adds that his company will be offering clients the full range of Bell ADT products from the original equipment manufacturer's portfolio.
With demand for hardworking, reliable plant machinery is currently experiencing a surge; particularly in the southern counties of Ireland where several road construction projects are progressing and quarries are reinvesting in new 'post-recession' equipment, Seamus anticipates a keen interest in his company's latest partnering development.
He has clients involved in key construction projects, including a £220m extension of the A6 with dual carriageway bypass at Dungiven, a €320 million North runway investment at Dublin Airport, the commencement of the N4 Dual carriageway project in Sligo, and the potential for the A5 Western Transport corridor to materialise – linking the city of Derry with Aughnacloy.
"Our customers span a diverse range of sectors," he adds, "including road building and maintenance, construction, earthmoving, quarrying, waste handling, agriculture and forestry, as well as plant hire.
"With the market continuing to show signs of recovery, we're predicting our clients will begin to increase their demand for machines across the Bell Equipment range, with concentration on the Bell B20E, B30E and B45E truck models.
"We believe that these ADTs will complement many of the existing franchises we hold and are delighted to add Bell Equipment to the list of prestigious machine manufacturing names we supply. It's a positive decision for both companies and we feel confident that moving forward, Bell and TBF Thompson will be a winning combination," Seamus concludes.