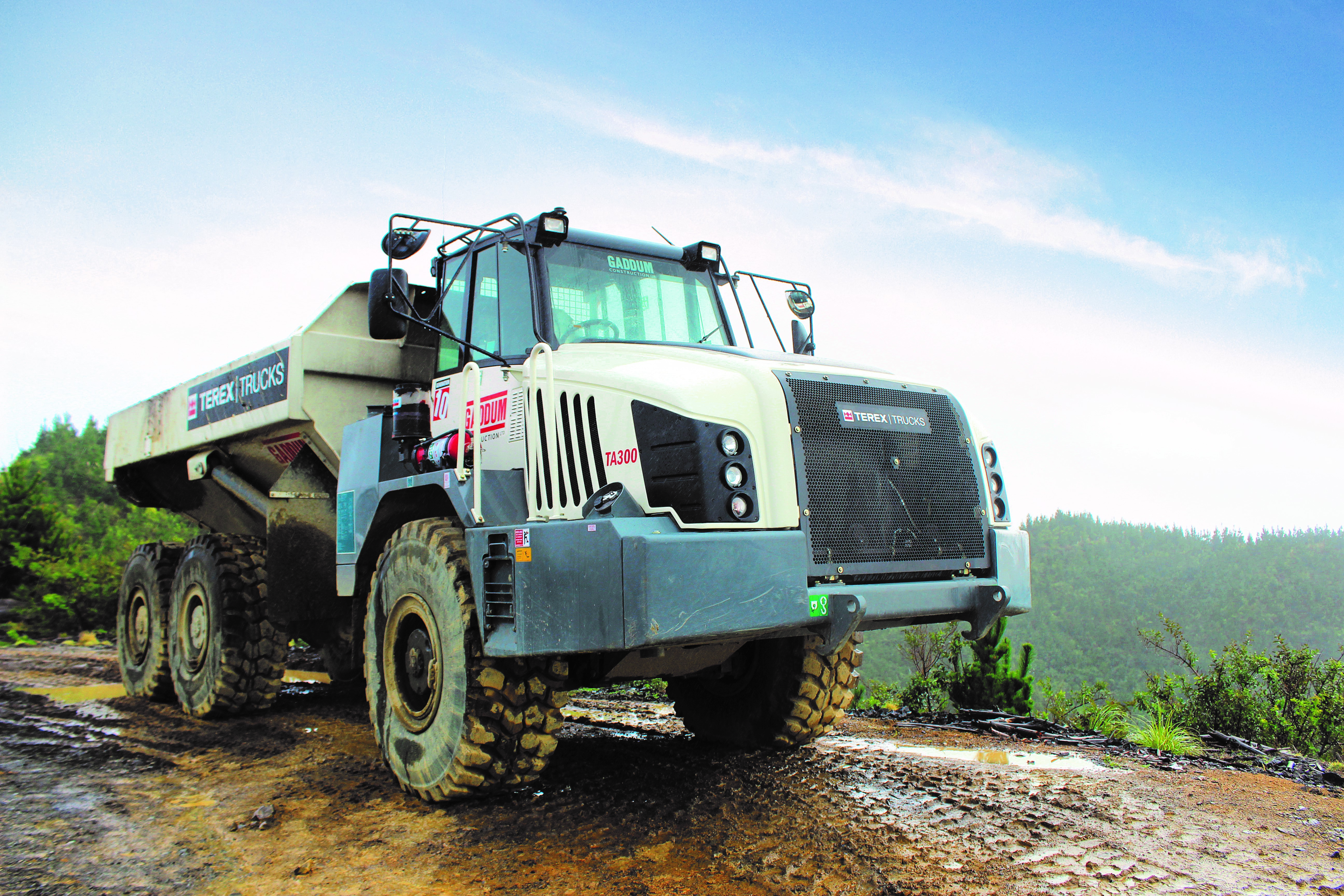 With hundreds of billions of euros being spent on German infrastructure projects over the coming years, Terex Trucks has identified Germany as a key market. The articulated hauler manufacturer already has three dealers in the country but it's keen to sign more – not least because its upgraded TA300 was recently launched there.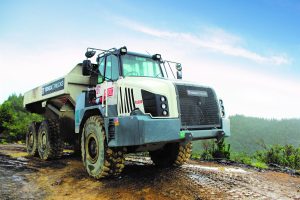 Germany has been investing heavily in its infrastructure – and many are predicting that the level of investment will continue to grow. Over the coming years, €269.6 billion will be spent on modernizing and interlinking Germany's transport infrastructure. This includes €127.1 billion that has been put aside to fund the renovation of the country's road network, which is estimated to take place until 2030. It's not just the roads that are getting a facelift, though – everything from Germany's airports to its fiber optic cable networks are going to be upgraded.
With all of these major construction projects on the horizon, Terex Trucks has identified Germany as an important market. "Germany has the biggest economy in Europe from a manufacturing standpoint," says Paul Douglas, Managing Director of Terex Trucks. "Given that we've just released an upgraded TA300 articulated hauler, we want to have a strong dealer network in place throughout Germany. The Terex Trucks brand is already well known thanks to our three German dealers, Klarmann-Lembach, Fischer & Schweiger and Baumaschinen Rehnen. However, we are keen to sign more German dealers, particularly in the east and north-east of the country."
Market favorite gets update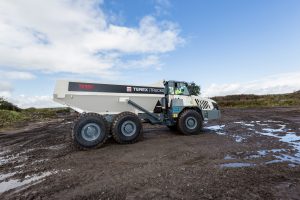 Terex Trucks offers two articulated haulers in Germany: the TA300 and – the biggest hauler in the company's range – the TA400. These machines are typically used on large-scale construction projects as well as in quarries and on infrastructure developments. "Looking at the numbers, German customers show a preference for the TA300 because they like its high flotation tires, mechanical suspension and over-hinged tailgate," says Paul. "It's a relatively maintenance-free machine." Since August 2018, German customers have been able to get their hands on an upgraded version of the TA300, complete with the new and improved EP320 transmission.
The TA300 product update delivers a 5% improvement in fuel efficiency, as well as enhanced performance, productivity and operator comfort. The upgraded transmission comes with two additional forward gears – eight in total – as well as four reverse gears. This helps to ensure smoother gear shifting and thereby superior operator comfort. The articulated hauler also now comes with long life transmission fluid, increasing the length of time between oil maintenance intervals from 1,000 to 4,000 hours. The TA300's maximum speed has also increased to 55 km/h (34 mph), up from 50 km/h (31 mph). As a result, customers can achieve faster cycle times, reduce the cost of operation per ton and minimize their fuel consumption. "This product upgrade is an exciting innovation for Terex Trucks, for our dealers, and most importantly, for our customers, who will now be able to save fuel, time and money," says Paul. "We're confident that the new and improved TA300 will be well received by the German market."
Booming rental market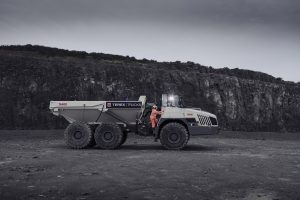 "With the rental market dominating in Germany, Terex Trucks has to ensure that its machines are extremely robust and durable, minimizing downtime for the customer," says Paul. The Motherwell-made TA400, is larger than the TA300 and can haul 38 tonnes (41.9 tons). It has a heaped capacity of 23.3m³ (30.3yd³) and comes fitted with a Scania DC13 engine. It is fitted with an Allison HD4560 transmission, which boasts high performance oil and up to 6,000 hours between service intervals. The TA400 provides great traction and an effective power-to-weight ratio, which ensures material is moved as quickly as possible in all conditions. With this functionality, customers can achieve maximum productivity at a minimal cost.
The TA300 is powered by a Scania DC9 engine and can haul 28 tonnes (30.9 tons). It has a heaped capacity of 17.5m³ (22.9yd³). The articulated hauler is equipped with true independent front suspension as standard, enhancing operator comfort and enabling excellent traction control and maximum productivity in the most challenging of conditions. Ground level test points, combined with a fully tilting cab and an electronically raised hood, ensure ease of service and reduced downtime.
Both the TA300 and TA400 are exceptionally powerful – and they provide high levels of operator comfort too. The cab boasts pressurized capabilities, a high-performance heating, ventilation, and air conditioning (HVAC) system, interior lighting and heated seats with adjustable armrests.