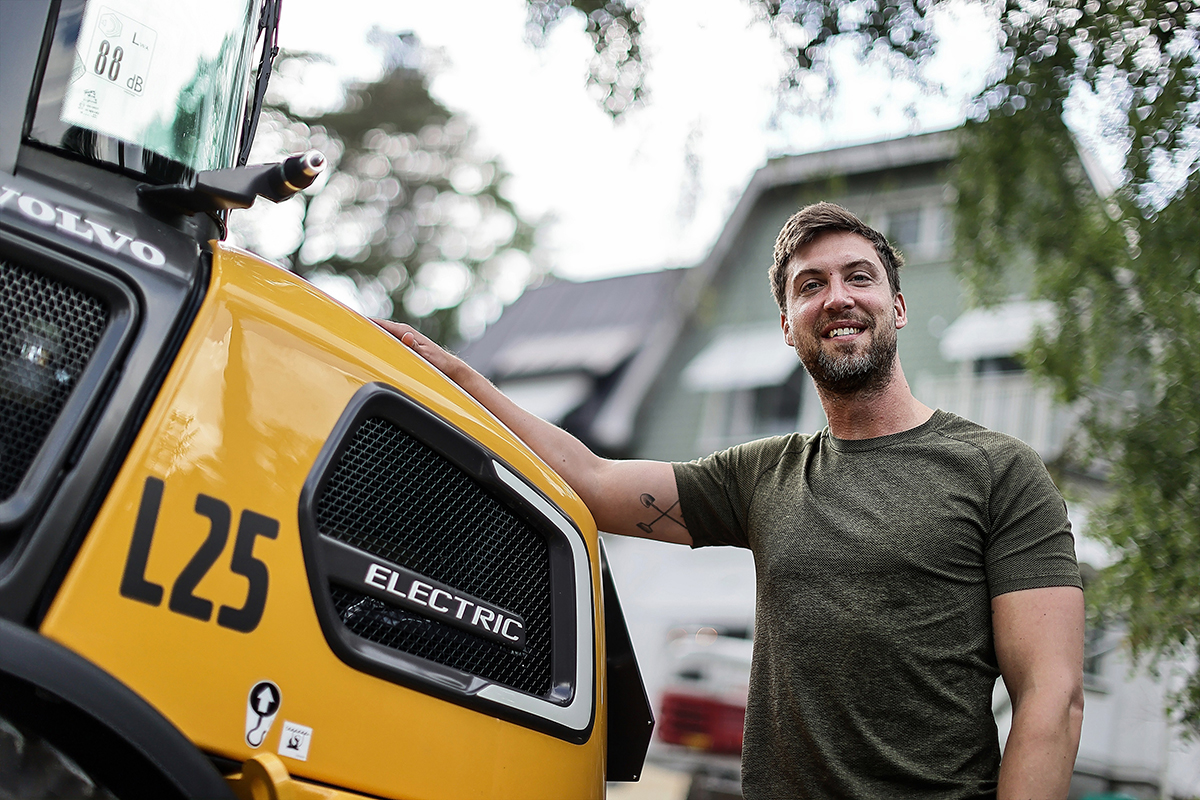 Sweden's first battery-powered wheel loader, the L25 Electric from Volvo Construction Equipment (Volvo CE), is now on site at Solna Trädgårdsanläggning landscaping services to help create beautiful gardens, quietly and emission-free.
Solna Trädgårdsanläggning AB was founded by Joachim Nevermann in the late 1950s. Since his son Per took over 30 years later, the company has grown to include ten employees and now makes a turnover of approximately SEK 40–45 million a year from exclusive landscape gardening work. While Per still owns half of the company, the other half is owned by the third generation of Nevermanns, Per's eldest son Emil. It is a true family-run business.
"I'm in the process of gradually phasing myself out, however. Now I just work on what I really want to work on", laughs Per.
The outdoor life
For the team at Solna Trädgårdsanläggning, every day is spent creating beautiful and functional outdoor environments in their customers' gardens. They take care of all external work, from pipe shafts, walls and pools, to paved surfaces, grass, plants and maintenance. And there is no job too small: the smallest assignment they carry out can be around SEK 1-1.5 million.
"For many years we have had just one or two excavators, one wheel loader and one hauler for each assignment," says Per.
But it was at BAUMA in 2019, when Volvo CE first unveiled one of its electric compact wheel loaders – the L25 Electric – that Per Nevermann finally found what he was looking for: an electric wheel loader in the right size package, one that was nimble enough for the small delicate jobsites in which they work, but strong enough for the demands of landscaping work.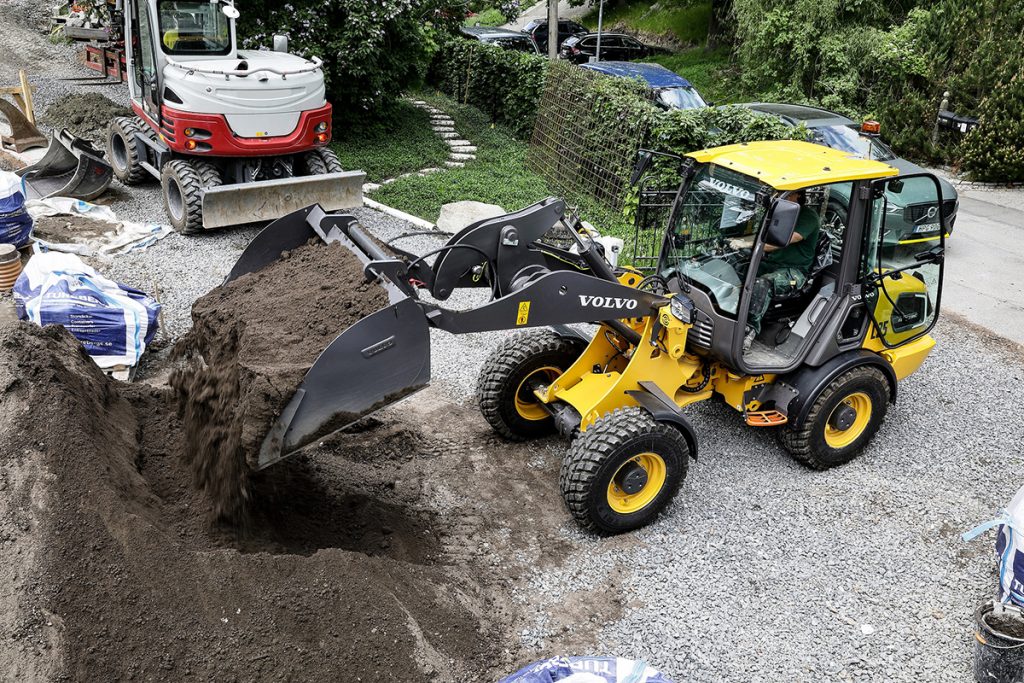 The L25 Electric was first unveiled at BAUMA in Munich, 2019
"There are a lot of smaller electric options out there," says Per. "But they are unsuitable for the work we do. The lifting capacity must be at least two tonnes."
Now that the L25 Electric is available on the Swedish market, it is being used by the landscaping firm on site in northern Stockholm to carry out a number of tasks, from loading gravel, soil, sand and stone dust to unloading pallets of tiles and other materials, as well as transporting various tools and plants around the site.
Driving down fuel consumption
Being emission free is a major advantage and everyone working close to the machine benefits from a more pleasant environment without the pungent smell of exhaust fumes – and of course the peace provided by low noise levels. But the real deciding factor behind Per's decision to go electric is based on his view that today's more environmentally sustainable diesel engines are still unsuitable for this type of activity.
"When diesel machines do not run for more than a couple of hours a day, they generate insufficient heat for the exhaust gas cleaning to begin working. So we end up having to wait and run the machine to operating temperature until the warning light for exhaust gas cleaning comes on. By doing this we end up consuming about 30% more fuel. But now we have the L25 Electric, this fuel consumption is not an issue, which is why we're hopeful of getting even more electric machines.
"In the long term, I want to have an entirely fossil-free workplace. I want to have solar panels on our containers and produce power for our machines this way. That would not only make our working day more productive, but it would feel good to know we are doing our best for the environment."