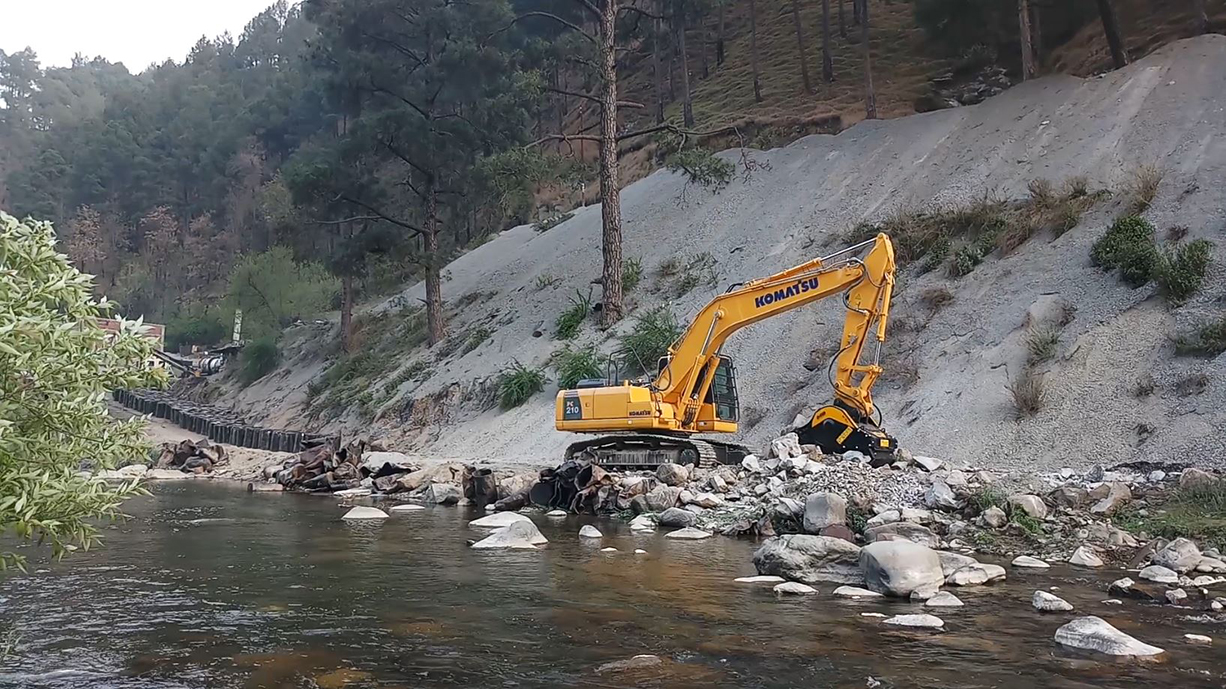 How to tackle a road development project at 14500 feet above sea level with the MB Crusher Units
When the local authority in India, announced a new road projectlocated at 4400m above Sea Level, it did not come as a surprise that not many bidders were ready to jump in.
12 of the 38km to build were at high altitude, the closest crushing site was at 45km, but the major concern was that the area was not at all well connected. Not to mention that in the area it rains and snow for the major portion of the year and plying vehicles on wet roads was about impossible.
This is a tough job site, and this is when the tough get going.
Our customer had successfully met their aggregates requirement with the help of MB Crusher Bucket BF90.3 on a previous road project, they knew they had an upper edge with MB's technology. They participated and eventually won the tender to undertake this road construction project.
MB Crusher BF90.3 is a jaw crusher bucket at all effects, but it is compact and travels attached to the carrier, so it was easy for the customer to reach the road construction site.
Due to the crusher bucket minimum access necessity, they started sourcing bouldersfrom the surrounding area and prepared a huge pile of sub-base aggregate readily available along with the project site. They also managed to crush river rocks,thus eliminating their dependencyon third party aggregate suppliers as well as saving on the expensive transportation cost.
They manage to create a crushing plant directly where needed, even at a high altitude. Eliminating so many expenses that they decided to purchase 2 more crusher buckets to use on this project. The result was outstanding with the use of the MB Crusher buckets, they met their GSB 63mm down and WMM 40mm down requirements independently and were also able to complete the project ahead of the anticipated deadline.
Looking back it was not that arduous when tackled with MB's Crusher bucket, was it?