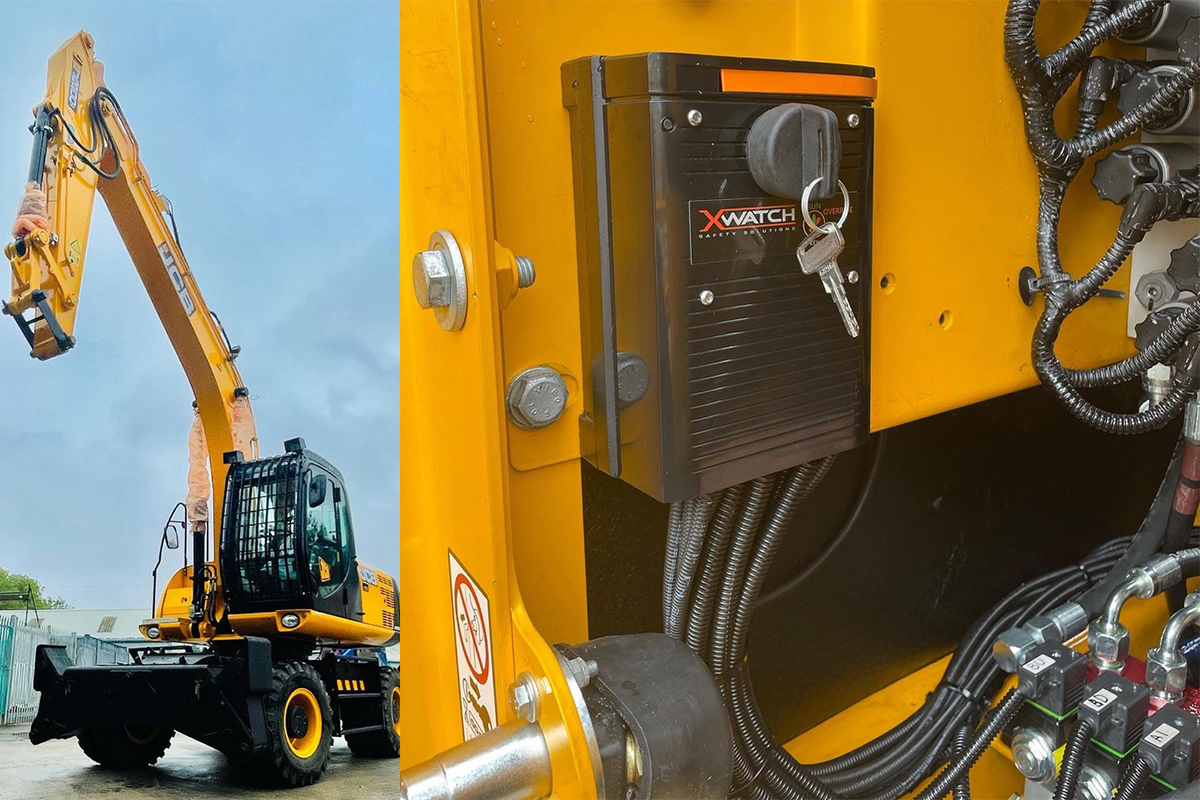 Already a dominant force in the provision of excavator safety systems in the UK, South Wales based technology providers Xwatch safety solutions has just appointed their first Xwatch partner for Estonia, Latvia, Lithuania and Russia.
Geliodor Grupp OU are headquartered in Tallinn, Estonia where they specialise in the sale and maintenance of a variety of heavy equipment predominately to the rail, construction and infrastructure markets.
Dan Leaney, Sales and Operations Director for Xwatch commented: "We have been gradually growing our presence across the globe since we started Xwatch just two years ago and already have dealers in Europe, Australia, New Zealand, Scandinavia and the USA. The addition of Geliodor Grupp gives us another large market to work with."
The deal with Geliodor has already borne fruit as Xwatch has supplied one of their market leading XW5 height, slew and rated capacity solutions (Rci) to a new JCB wheeled excavator heading off to Lonmadi the JCB dealer for Russia.
Sales Director for Geliodor Grupp, Urmas Kiss said: "We are very pleased to become the region's partner for Xwatch. They have quickly become the leading excavator safety system for the UK and we hope to have the same success with them in our market.
The safety market for rail and construction is being highlighted and we cannot think of a better partner to help us capture the ever increasing demand for this type of product"
To find out more information please contact info@geliodor.eu