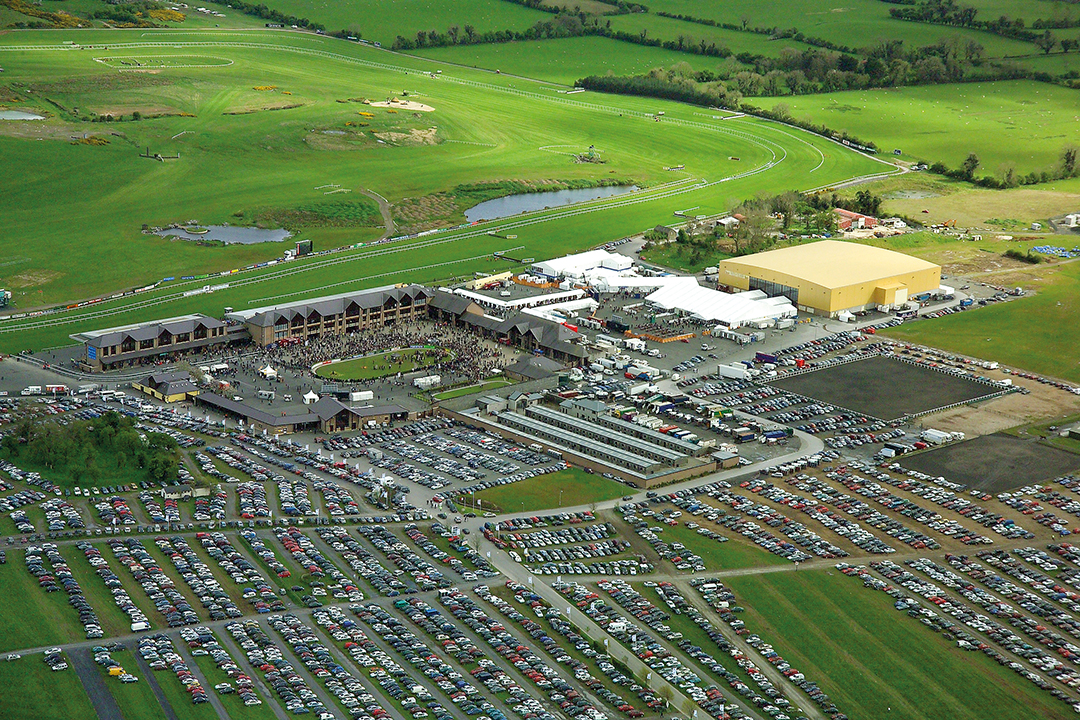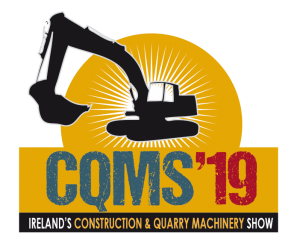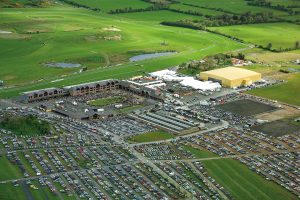 Due to huge demand and the growth of the Construction, Quarry and Machinery Show (CQMS) has had to relocate to a new and larger venue. Punchestown event centre, near Naas, Co. Kildare, will host this premier equipment show on June 21stand 22nd2019. Following on from the successful CQMS 17 which had over 8,000 quality visitors, bigger crowds and stands are expected. The event is hosted by Irelands bestselling plant equipment title, Machinery Movers Magazine. It is a landmark event which is supported by the Construction Industry federation and a hub for new technology and innovation.
This demonstrative show will bring together the market movers in construction and quarrying, and over 70 million Euro of equipment will be on display. The event will offer buyers and sellers an opportunity to view the latest machinery from manufacturers and offer a unique opportunity for exhibitors to hold lunches, meetings, conferences. Meeting rooms will be made available for public or private talks, so dealers and manufacturers can engage with their customer base.  Also at the 2019 show there will be various dedicated Hubs & Zones such as Innovation & Technology, Skills & Education, Green/Electric machines, Recycling & Demolition, Rental Equipment, Access Platforms, Finance & Insurance along with all the related services proivders.
Speaking about this event, show organiser, Brian Coogan said the following. "I am delighted that we are going to Punchestown for our biggest show to-date. The feedback from our exhibitors has been positive and we are expecting a sell-out. CQMS has now established itself as Irelands only biennial showcase for construction equipment, tools, plant and services. CQMS 19 will have more exhibition space with over 200 stands and we are expecting 10,000 quality visitors. We will ensure that every possible product and services are on view for the trade show visitor, everything from large Plant & Quarry machinery to construction tyres. We want to ensure that CQMS19 is the perfect platform for those that are working within the Irish industry and there will be something at the show  that will enable the visitor to assist them in their profession" he stated.
Punchestown is located close to Dublin city and is only a ten-minute drive from the M7 motorway and only a 40-minute drive from Dublin airport. There is nearby bus and train routes and many hotels and accommodation in the area. More details will be announced soon, but if you are a seller or a buyer in the construction or quarrying equipment sector then this is an event you cannot miss. As Kildare is horse-racing country, by attending CQMS 19 who will certainly be backing a winner.
Please get in contact with the form below and we will notify you as soon as info is available.