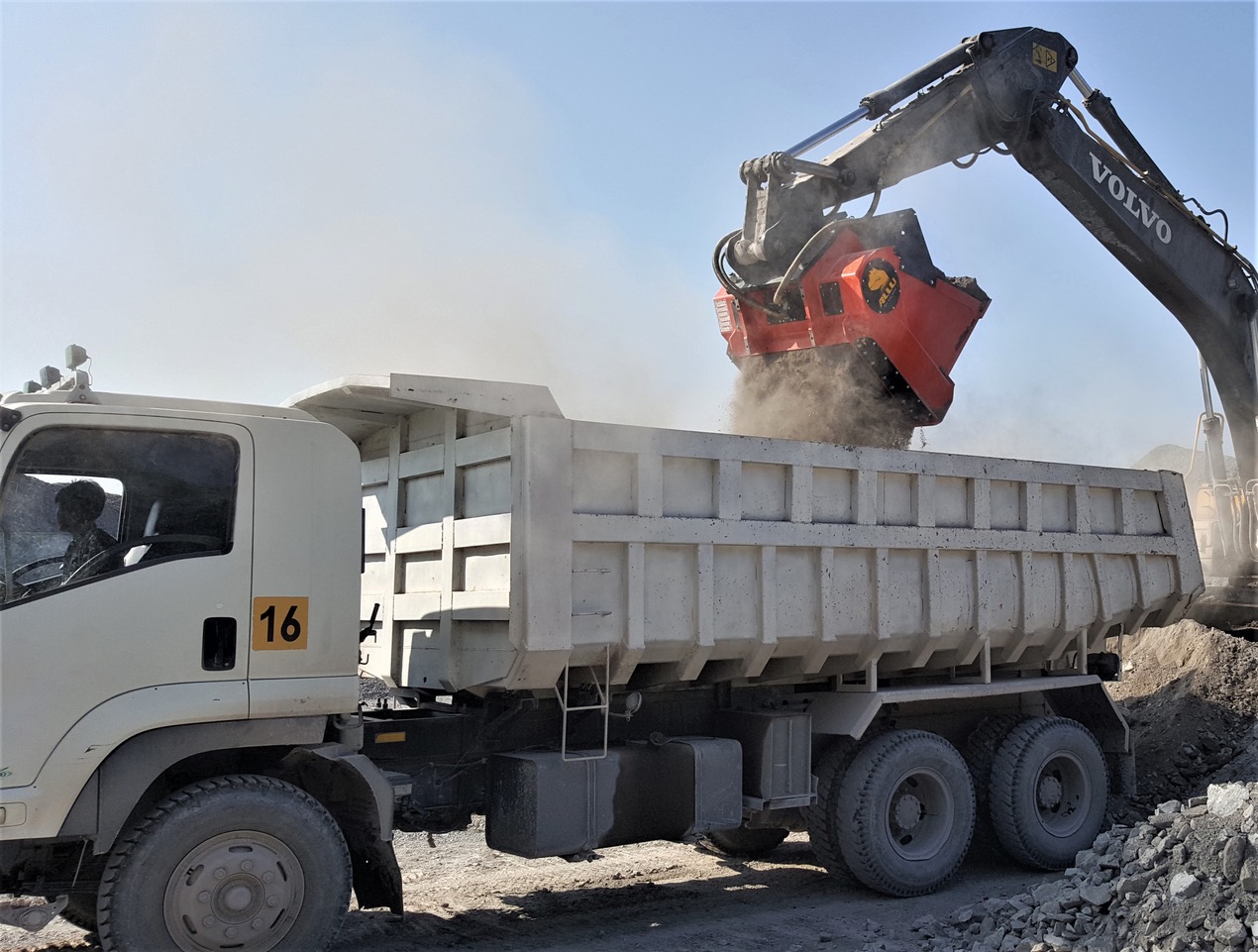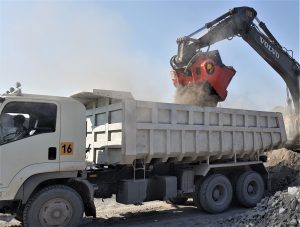 A selection of ALLU D-Series Transformers are proving their worth in Asia and the Middle East, helping to process a variety of materials, in four very different countries.  The ALLU equipment have been provided and supported by ALLU's dealers in the countries, back by ALLU's renowned global support team.
The ALLU Transformer D-Series comprises of an excavator/ loader/ tractor mounted attachment which screens, crushes, aerates, blends, mixes, separates, feeds and loads materials. This results in the feed material being effectively transformed into highly valuable products, making your business more efficient, and more profitable.
With its highly reliable screening attachment, the Transformer D-Series has proved to be ideal for a variety of screening and crushing projects. It has also proved to be highly versatile with the D-Series sharing the DL-series' use of innovative fine-screening TS® drum construction with standard blades.
At the heart of the Transformer D is the unique top screen of its bucket. This is where the screening blades spin between the top screen combs with the end material size being defined by the space between the combs. Effectively these screening combs carry most of the material weight to ensure the drums and bearings take on less impact and load. This construction is clog-free and maintains good capacity even with wet materials.
The Transformer D-Series has been designed to be mounted on 4 – 30t (US 4.4-33t) wheel loaders and 10 – 45t (11.02-49.6t) excavators. This means they are ideally suited to the requirements of profitable material separation, crushing, screening and processing.
Highlighting the versatility of the D-Series, a customer in Thailand is successfully using a DN 3-12 Transformer with TS 16/32 blades set to 32mm. This is being used to screen waste material to fine soil. In another application, a Japanese company is using a DN 2-12 Transformer with a TS 35 setting to crush bark.
Furthermore a Transformer DH 4-17 with TS screening setup is processing trenched material on water pipelines in Oman. By using the ALLU Transformer attachment on this water pipeline, the contractor is able to ensure large material that could potentially damage the pipe is separated from the padding material.
Demonstrating D-Series versatility
In order to further highlight the benefits of the ALLU Transformers. ALLU exhibited at the Kagawa Prefecture Forest Machinery Demo Exposition, being represented by its dealer in Japan, Okada Aiyon Corporation. The exhibition itself was devoted to the problems of the forestry industry and future opportunities for wood-based manufacturers, such as optimization and cost management.
The exhibition proved a great occasion to network with customers and partners, and to examine recent market trends and provide innovative solutions. The Okada Aiyon team also demonstrated the D-Series crushing and shredding waste bark from log pieces to a burnable or compostable 0-25mm size.
As the cases show the ALLU Transformer D-Series has proved to be the ideal solution for dealing with excavated soil and rubble, with processed material not needing to be transported away and replaced with fresh soil. Not only does this result in substantial savings in material and transport costs, but no time is lost when waiting for replacement material. Additionally binders can be mixed if the job undertaken requires stabilization.
ALLU, TRANSFORMING customer care: TRANSFORMING your business.