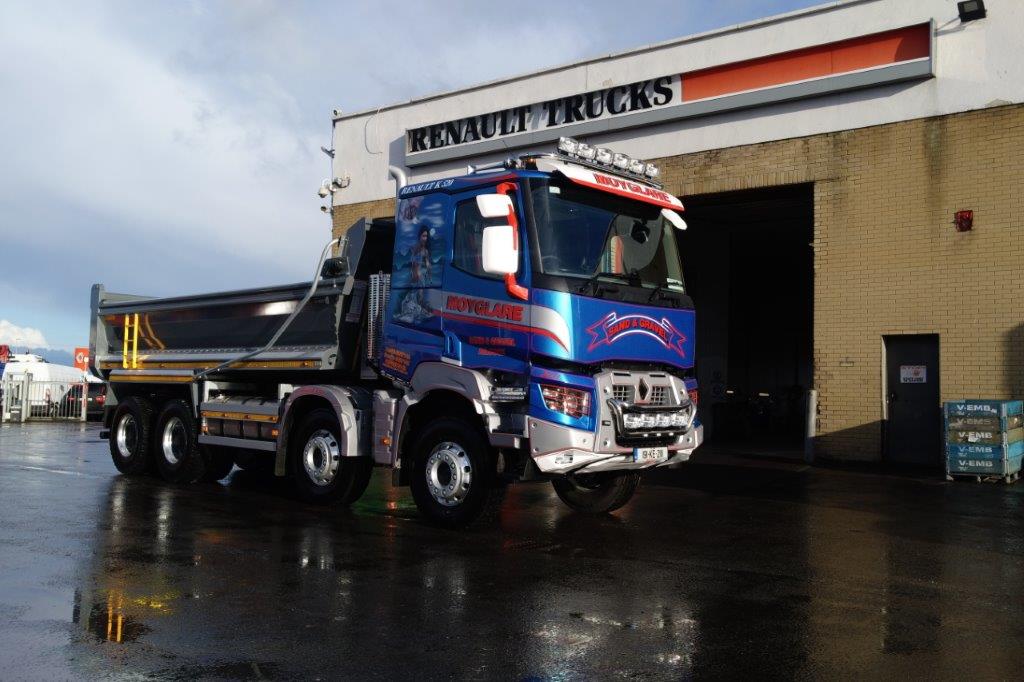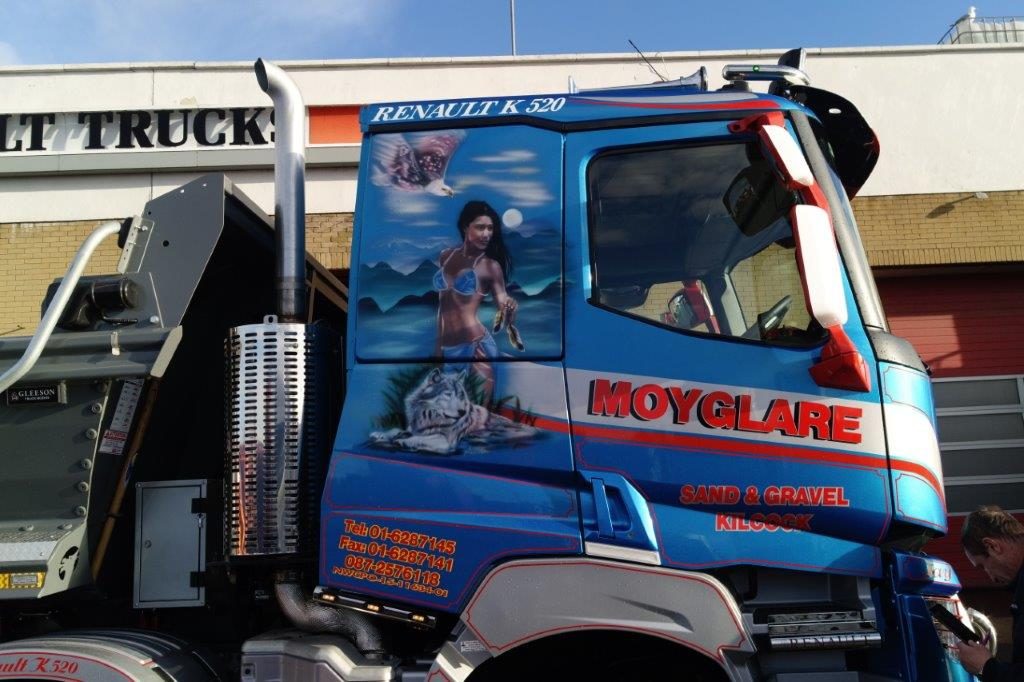 Best of luck to Aran Transport Ltd on collection of this K520 8×4 tipper. This truck is fully loaded with extras including the flagship 13L 520 HP engine,alloy wheels and many extra lightbars.
The truck is painted in the distinctive Moyglare livery and is finished off with airbrushing on the side of the cab. This Renault truck will join a number of other Renaults operating the Moyglare livery.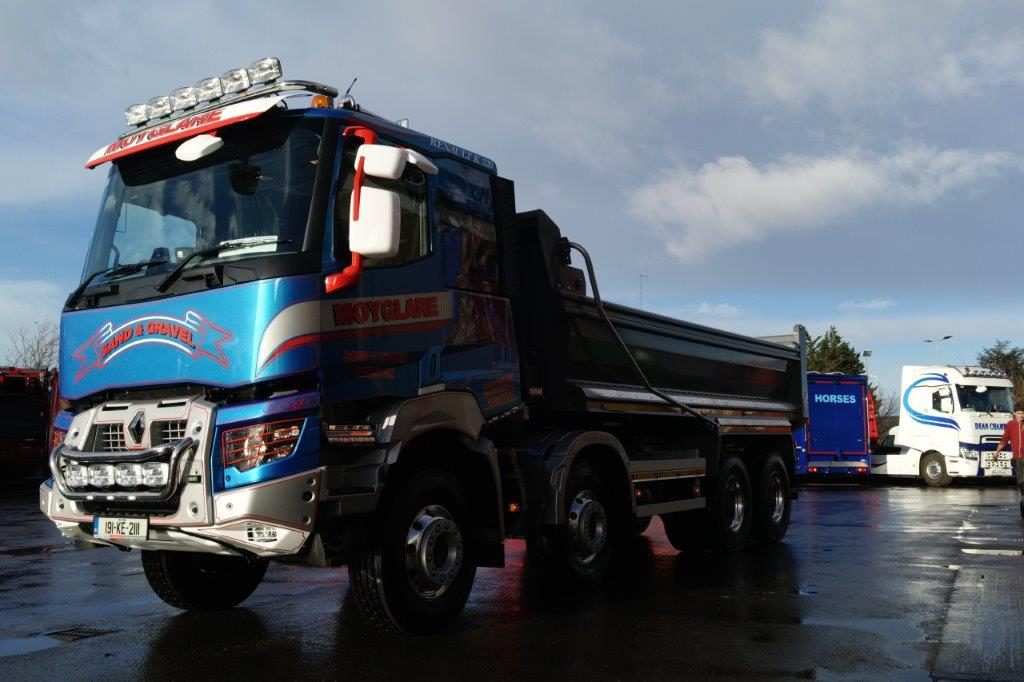 We would like to extend our best wishes to John Kelly of Aran Transport ltd on collection of this new trucks .
Deal completed by Setanta Vehicles Sales Ltd.