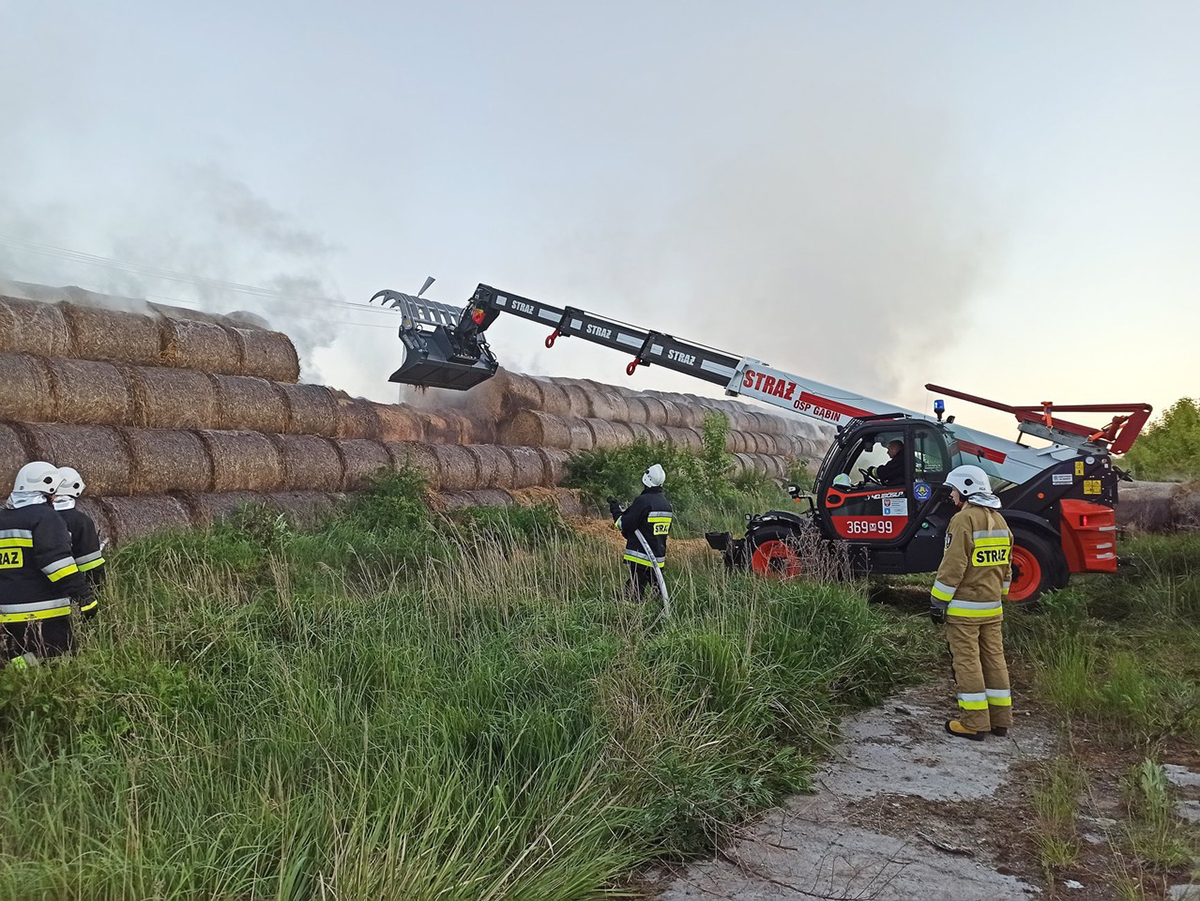 Fire brigades all over the world are being enhanced with new technology. In addition to conventional fire engines with their firefighting apparatus, firemen often need the support of other types of machinery.
This is nicely illustrated by the Ochotnicza Straż Pożarna (OSP) Gabin voluntary fire brigade in Central Poland, which invested two years ago in some exciting new equipment: comprising a 32 tonne MAN TGS 41.460 fire engine with 8 × 8 drive and an 11,000 litre water tank and, more unusually, a specially modified Bobcat T40.180SLP telehandler.
With this combination, OSP Gabin probably has the most unique fleet of firefighting equipment in Poland and is able to operate in extreme conditions including working on very soft ground. The crew at OSP Gabin are part of Poland's Voluntary Fire Service which operates from over 15,700 voluntary fire stations around the country.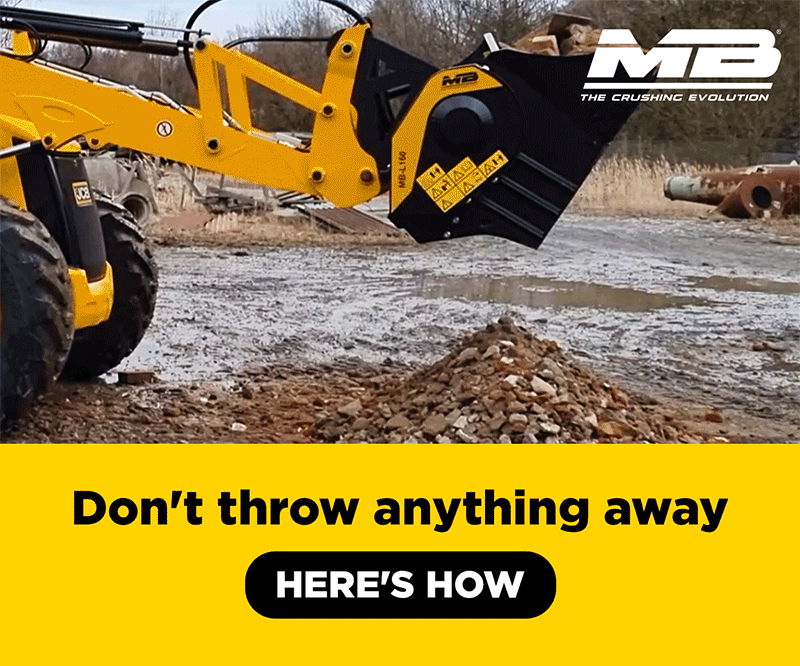 The Bobcat Telehandler – the Partner you need for Work at Height
The Bobcat telehandler is the key part of the new technology investment and was the first to be purchased for a fire brigade in Poland. The BobcatT40.180SLPtelehandler provides a lifting capacity of 4 tonne, has a 4 × 4 drive and a 100 HP diesel engine. The maximum lifting height is 17.5 m which means it can reach the top of a typical five-storey building. It is equipped with stabilisers that allow the fire crew to get closer to a building without losing reach. The OSP Gabin machine is used with four main attachments: a rescue basket (man platform), pallet forks, a combination bucket with grapple and a tree grapple.
Reliable Tool for Many Applications
OSP Gabin has been working with the Bobcat telehandler now for almost two years. During that time, it has been in regular use in many of the key operations of the fire brigade, including several unique applications. These include the retrieval of the wreck of a small aircraft from a river, when no other machine was able to work on the soft surface of the riverbank.
In general, the fire brigade uses the telehandler in four different ways: with a man platform – to evacuate people trapped at height; with forks to move burning hay; with a special bolt-on attachment to make holes in burning roofs so fire hoses can spray water in to douse fires in these properties. Last but not least, like the application already mentioned, the telehandler is used to lift and remove objects in areas where heavy cranes cannot gain access or cannot work.
"We are always keen to use the telehandler for challenging jobs. In combination with our trained volunteers and in combination with other technical equipment, we are prepared for tasks that are at the edge of what is possible. Relying on a tough machine like the Bobcat T40.180SLP is an essential part of our mission to help in dangerous situations in our region," said Waldemar Zawadzki, Commander of OSP Gabin. "Because of the unique features of the Bobcat telehandler, we are also often asked to support our colleagues outside our region."
 Adrian Winnicki, District Manager for Poland at Doosan Bobcat EMEA, added: "Bobcat machines equipped with the widest choice of attachments are universal tools that can be used for multiple applications. We are proud that the Bobcat T40.180SLP has had such an important role and is serving in such demanding jobs. Bobcat machines are made for tough jobs, whilst still providing all the agility and versatility any application would require, making them an ideal choice for fire brigades or other municipal tasks."
Local Modification and Great Service Support
To convince and acquire customers like OSP Gabin is not an easy task. The use of a machine like the T40.180SLP for such challenging duties requires multiple modifications and special support – it requires the services of an expert Bobcat dealer. In this case, it is Katowice-based Asco Equipment, who won the order from OSP Gabin and continue to provide all the related service and parts support for the telehandler.
For the telehandler to meet the needs of OSP Gabin's firefighters, Asco Equipment carried out the full research required and made the modifications needed to be awarded the special safety certificates for work in this area. The key changes on the machine include additional work lights, blue beacons and special firefighter colours with reflective stickers. The T40.180SLP was also awarded the certificate of conformity for Polish firefighting departments.
Unlike any other manufacturer on the market, all Bobcat telehandlers are covered by a three year/3000 hour warranty as standard, with the option of extending the warranty to five years/6000 hours. All Bobcat telehandlers are designed in Europe for European customers and produced at the company's plant in France.
For more information about Bobcat and Bobcat products, visit the website www.bobcat.com