JJ Duffy Demolition have just added a second demo-spec LiuGong to their fleet. Dara Boyle takes a look at the machine on site in Dublin and finds out why this is a brand worth going back to.
It speaks volumes about a brand when a contractor chooses to invest in it again after putting their first one through its paces. This is the case with Meath firm JJ Duffy Demolition, who have recently added a another LiuGong digger to the stable – a 915E DM. The manufacturer has found a space in the market for contractors and operators who want a no-nonsense, well-built machine which, in their own words, comes with everything you need and nothing you don't.
[divider style="solid" top="20″ bottom="20″]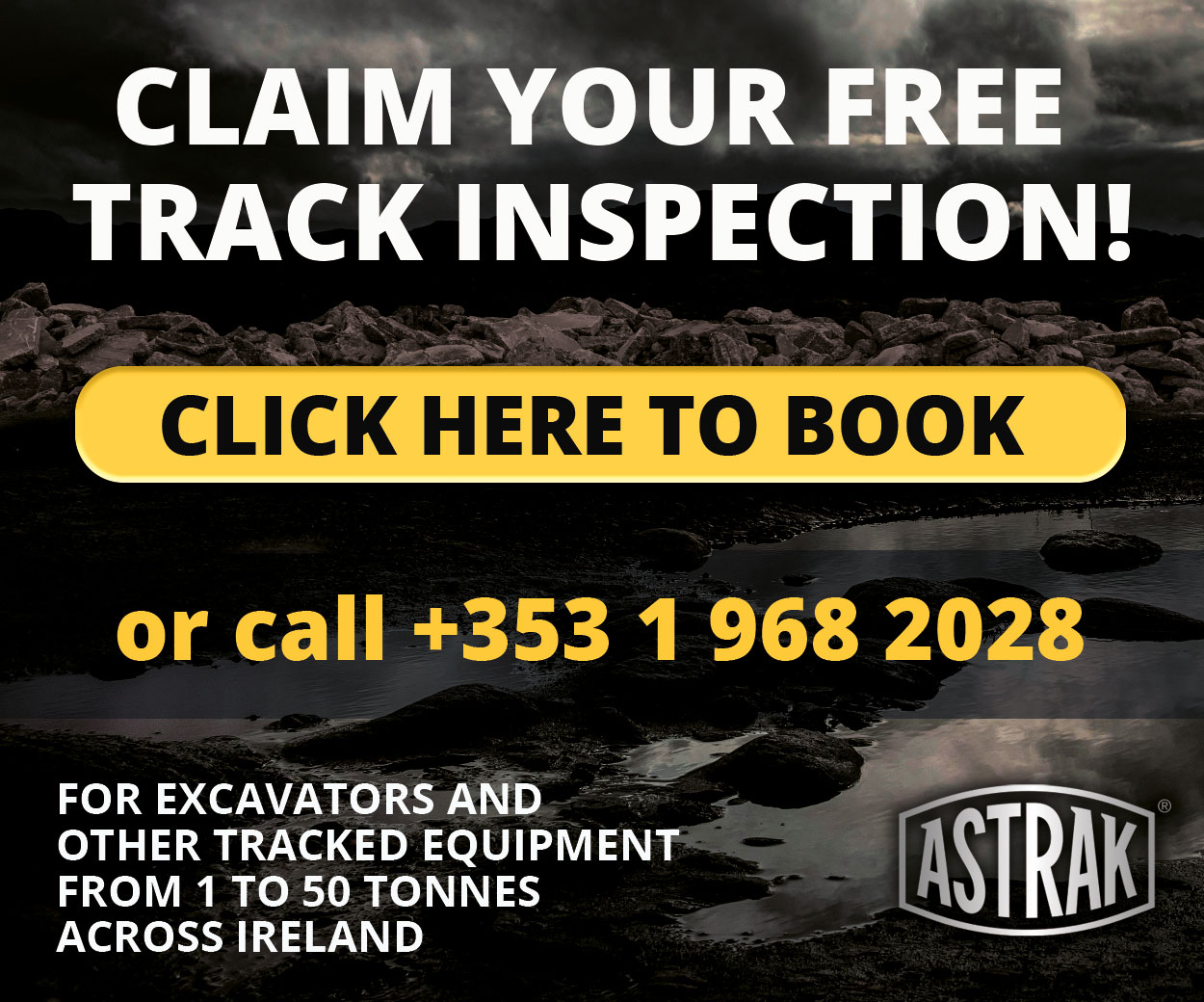 [divider style="solid" top="20″ bottom="20″]
JJ Duffy became acquainted with the LiuGong brand about a year ago, when they picked up a second-hand 925E DM with low hours from dealer FJS Plant in Kildare. "I didn't know much about the brand, but it turned out to be a great machine", says director John Duffy. When John brought another machine to FJS Plant to get some work done, the decision was made to trade it for a new demo-spec LiuGong in the 13-to-16-tonne class. The standard of service provided by FJS was also a factor in the purchase. "FJS are good people to deal with. I have bought several things from them over the years, and nothing is ever a problem with them", says John.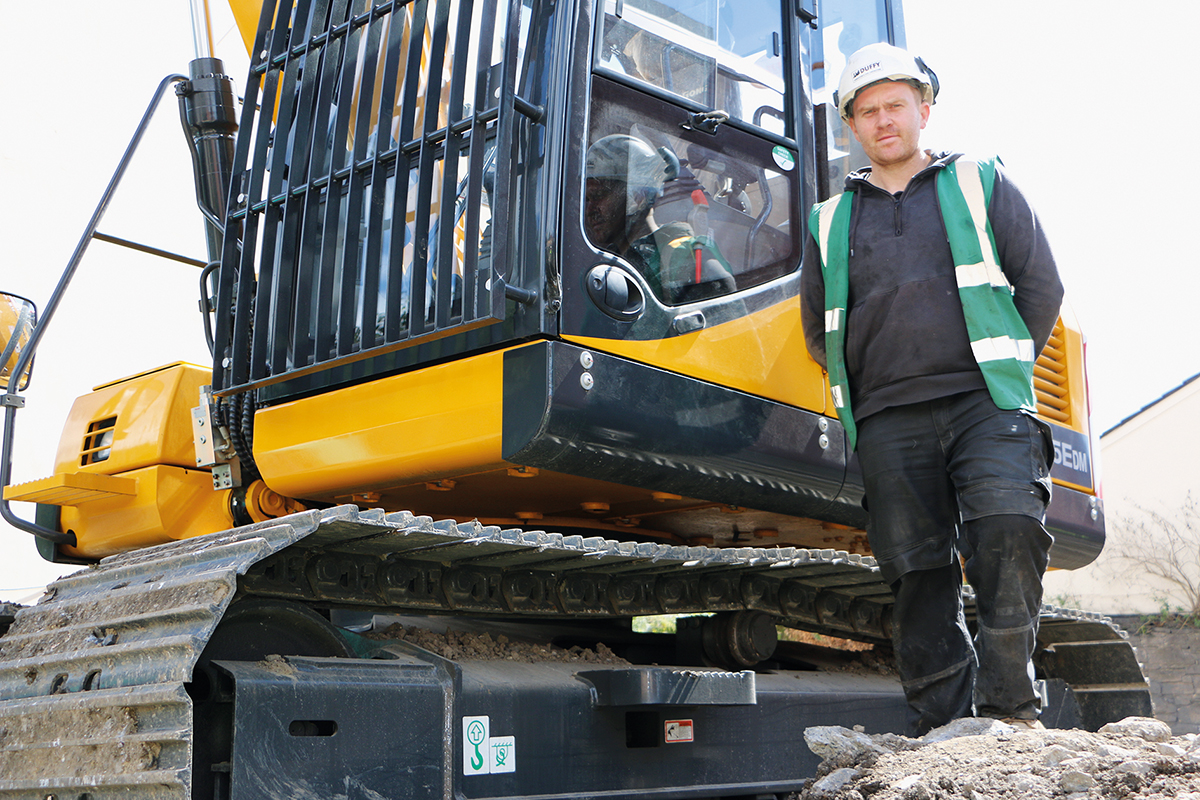 On the job
Soon after it was picked up, the 915 was sent to Dublin on its first job. JJ Duffy are working on a project in Ballsbridge, where a site is being prepared for a small development of luxury apartments. When I visited, the Ballsbridge job had been ongoing for about a month. JJ Duffy's involvement began with them demolishing an old house that stood on the site. They then had to cart away waste material during the installation of piles. The piles then had to be cropped, a job the new digger was used for. A deep excavation is also being dug to accommodate basement-level parking for the high-end apartments. If you're able to fork out the hefty cost of this address, you'll get to enjoy the car elevator that will take you down to this underground parking level.
The man in the cab is Gavin O'Riordan. Originally from Cork, Gavin has been part of the JJ Duffy team for four and a half years and has also spent some time in the other LiuGong. "The LiuGong is a good digger. There's good reach with the arm, it's powerful and it's very quick. They're reliable machines too", he says.
Gavin says that he likes the various working modes the machine comes with, particularly the Fine mode, which allows for precise operating.
Toughened up
This machine is the DM model, meaning it comes with a set of extras that help it hold up in the tough world of demolition. These include extra rotation lines, cab ROPS and FOPS, eight-millimetre-thick belly plates, side protection, bucket ram guards and proportional control. The hoses on the dipper are also covered with steel spiral protectors, cutting down the chances of a burst.
The new machine features a Graco auto greaser, which was fitted by Meath-based supplier HLS.
JJ Duffy now have Lehnhoff automatic hydraulic quick hitches on their larger excavators. This hitch allows the operator to switch hydraulic attachments from the cab, as the hydraulic connection is made through valves inside the coupler rather than external hoses. John says he is considering investing in these for machines in the same class as the 915E, as there are now a number of diggers on the fleet that take the same size of attachment. As it stands, the LiuGong is fitted with a Strickland S Lock quick hitch. The attachment in use digging out the basement on this day was a Geith digging bucket. Duffys also have a breaker, grab and pulveriser to fit the machine.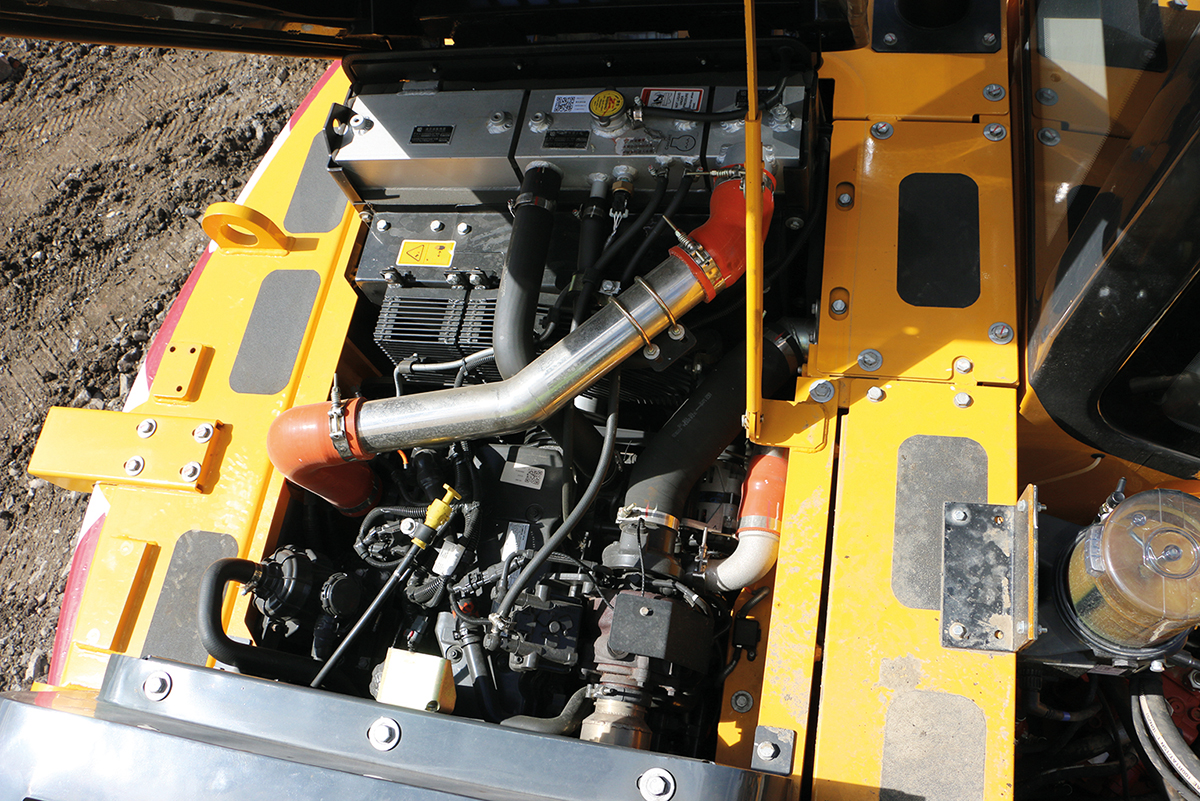 Cummins power and Japanese hydraulics
Since 2017, LiuGong has been building its machinery for the European market at their plant in Poland. The 915E is powered by a Cummins engine; a four-cylinder, turbocharged, common-rail injected unit that meets EU Stage IV regulations for emissions using DOC and SCR aftertreatment. This powerplant is good for 84 kW at 2,200 rpm and 470 Nm at 1,500 rpm. The hydraulic system uses two Kawasaki variable displacement piston pumps, each with a max flow of 120 l/min. The 915E features LiuGong's IPC (Intelligent Power Control) system, which electronically balances engine and pump performance. There are two dipper length options to choose from. With the longer stick – 400mm longer than the shorter one – the machine can dig to a depth of 5,870 mm and has a digging reach of 8,600 mm. It can manage 89.8 kN of breakout force, or an impressive 96.9 kN with Power Boost activated.
Access to the 4.5-litre Cummins lump is easy thanks to large steps, handrails and grippy tape on the upper deck. You can also get to the filters easily through the side panels. These are grouped for convenience. LiuGong have designed the machine so that the boom is mounted in the exact centre to help it withstand greater pressure. A dozer blade can be specced as an option.
Inside, the operator gets air conditioning, a radio with an aux jack, a cup holder and storage. Optional extras include an air suspended seat. A rear-view camera comes as standard. The operator can keep an eye on this with the 5.7-inch LCD display. Visibility in general is good thanks to large areas of glass, 15 percent more than the previous model according to LiuGong. 
The in-cab display also shows vitals such as oil temperature, oil pressure and service intervals. Six operating modes give you some flexibility for tackling different types of jobs. These are Power, Economy, Fine, Lifting, Breaker, and Attachment.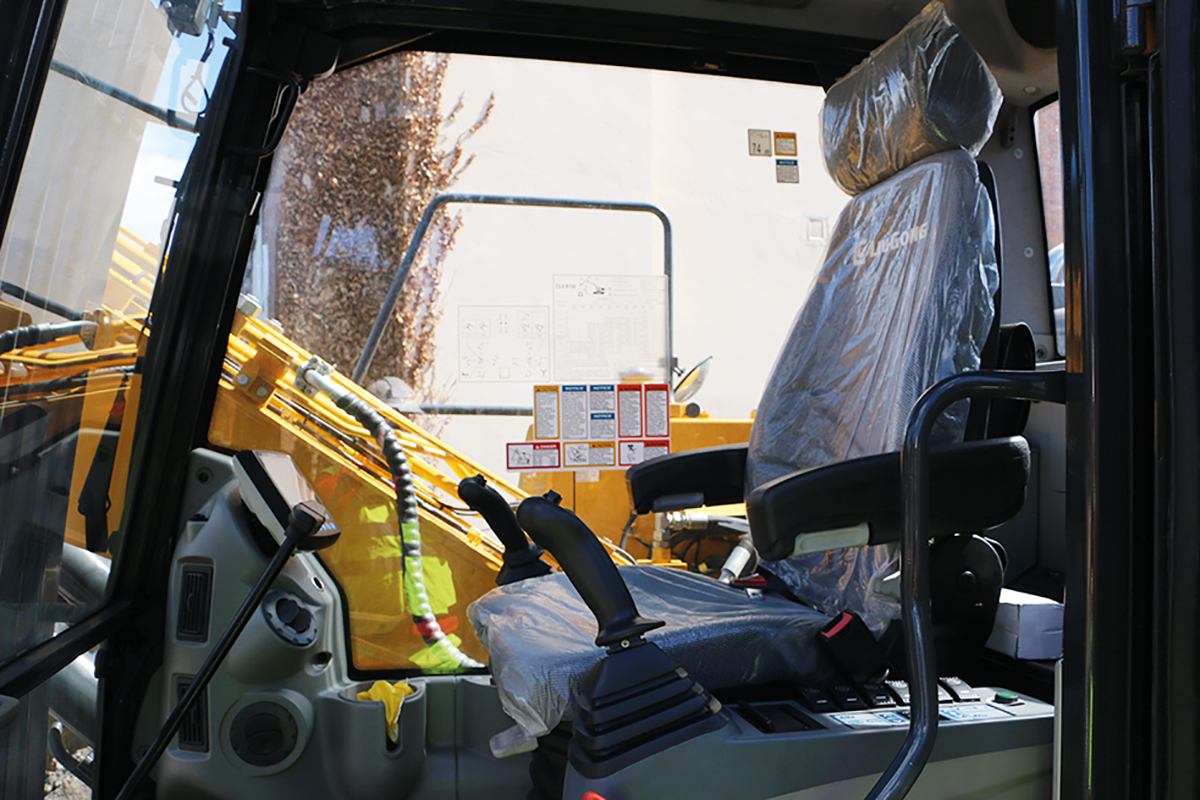 The right tools for the job
In demolition, using properly kitted-out machinery is necessary to reduce damage to equipment, but this isn't the only benefit, as John explains. "It gives the operator some extra safety, and it is also more professional to show up with gear that is the right spec for the work you're doing. Sometimes you have to compete with others who don't have the right equipment but will come in at a lower price, but I would rather invest in the equipment", he says.
As space is tight on this site, Duffys are making an effort to minimise the amount of plant on the job at a given time. There had previously been other machines on site, including a 14-tonne Volvo, but the only gear on the job when I visited, aside from the LiuGong, were a pair of JCB micro diggers.
Along with his duties as an operator, Gavin is also the appointed Covid officer on site. "I just have to keep an eye on things, make sure paperwork is up to date and machines are cleaned and disinfected", he explains. "There are only a few of us on this site, so it's easy to comply with the regulations. Everybody is taking responsibility for themselves, because nobody wants to go back into lockdown", he says.