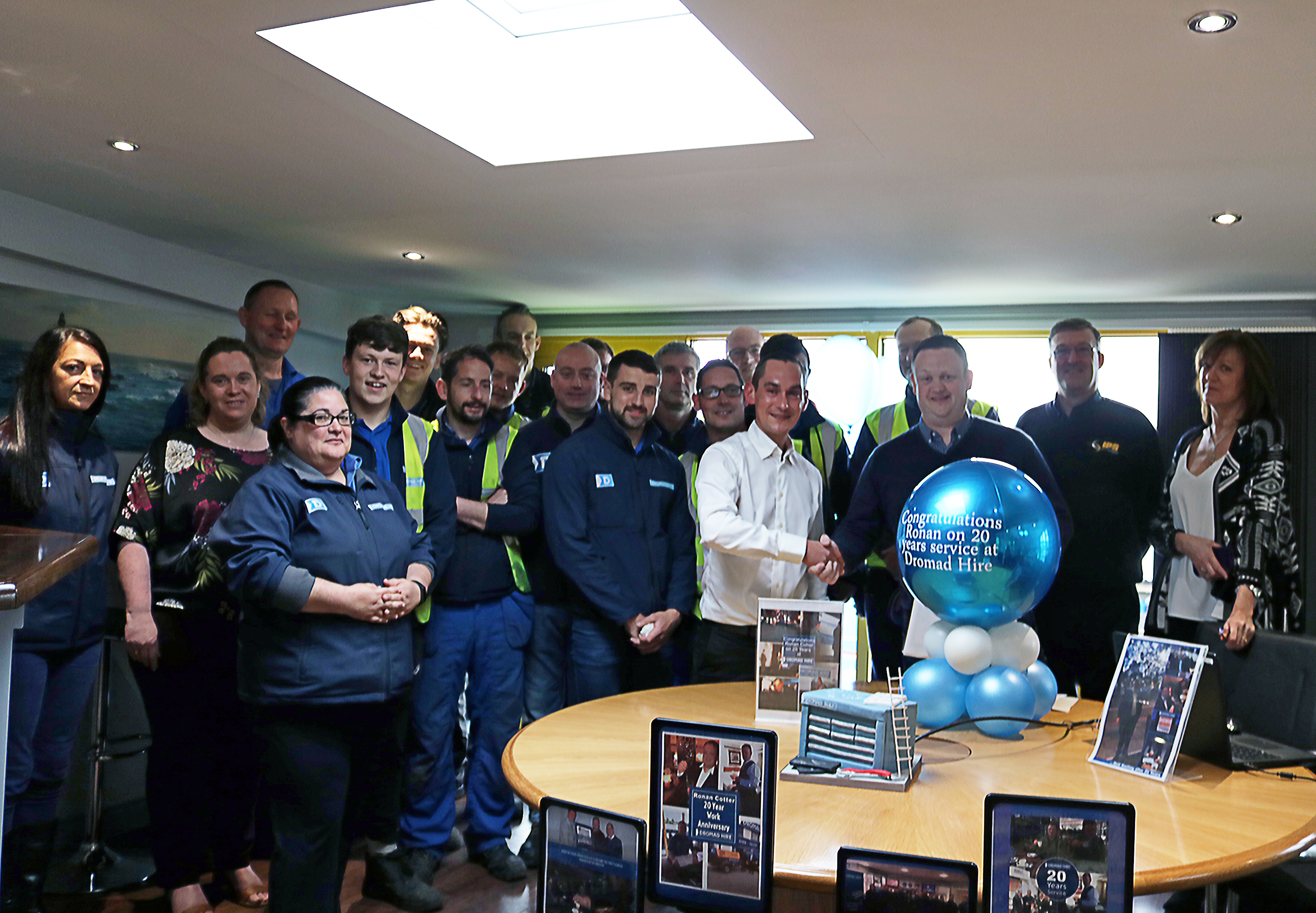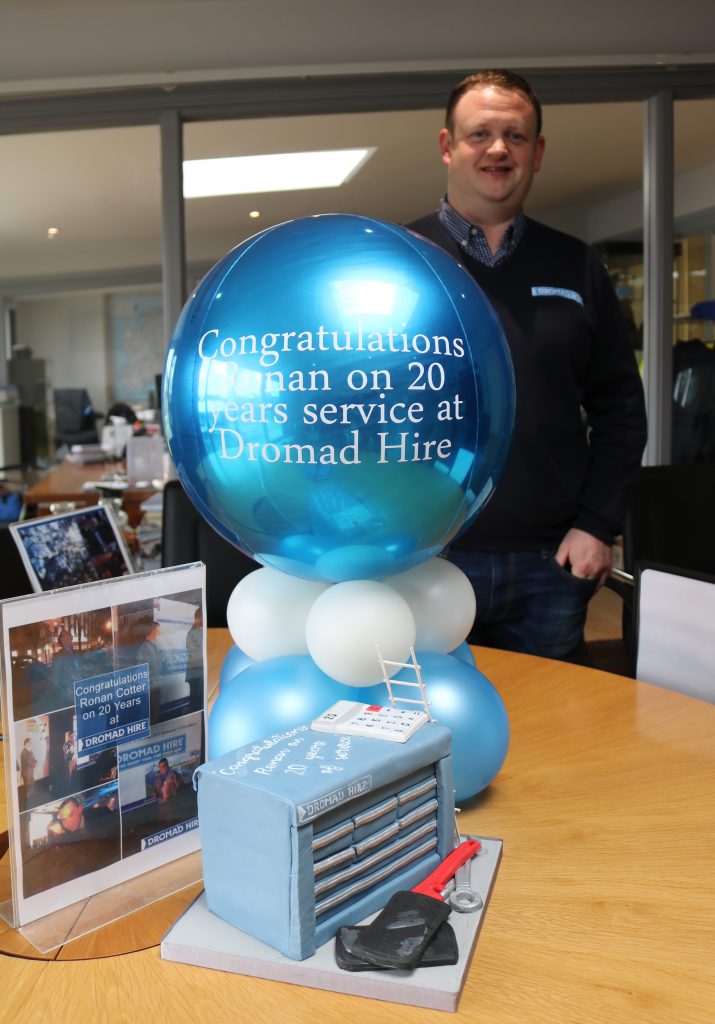 20 years ago Dromad Hire's now General Manager Ronan Cotter entered the companies workshop as a 17 year old apprentice mechanic, just days after finishing his leaving cert and completing school, from 1999 as an apprentice mechanic the now General Manager has never looked back.
Hard work with a can do attitude, genuine dedication to succeed in the industry, and devotion to his role is how Ronan climbed the ladder in Dromad Hire. Twenty years on and he continues to grow, successfully managing a team of 30 staff members from apprentices, engineers, hire controllers, admin staff to manging their in-house logistics team.
According to Ronan  " It's been a great company to work in this last 20 years and I've been very lucky to work with so many fantastic people on this journey.  I have never dreamed about success, I love my job, it's not always easy but who said hard work was! Dromad Hire has grown rapidly in recent years and I certainly look forward to see what the future brings for us. "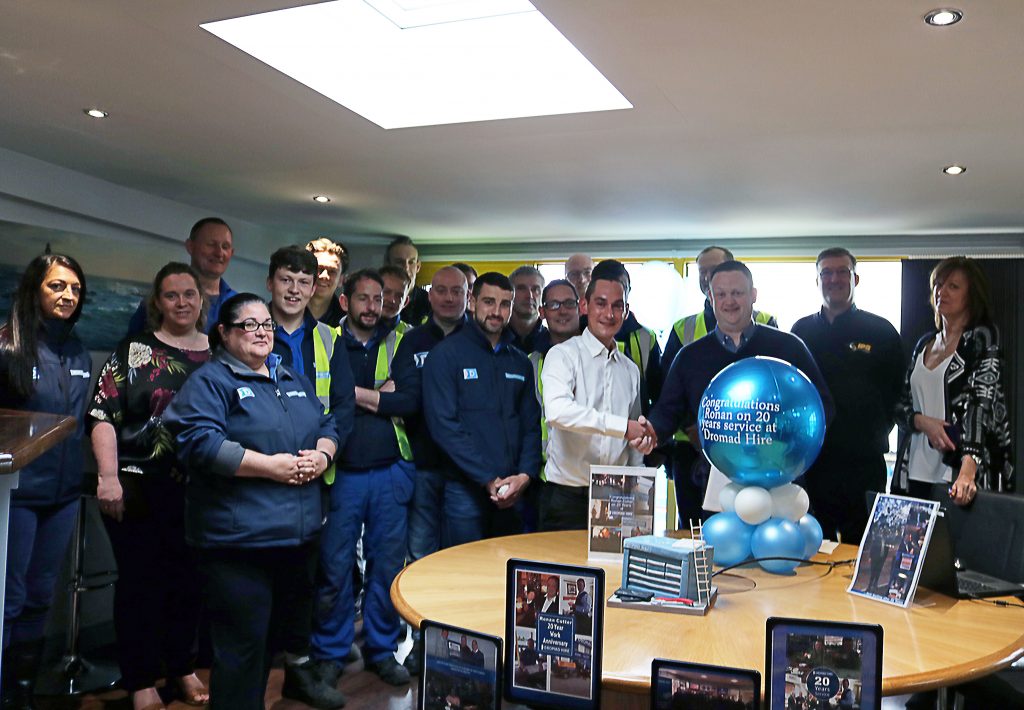 The occasion was marked with a presentation from Dromad Hire's Managing Director Seamus Byrne along with fellow staff members to celebrate the memorable day and achievement for both Ronan and the company.