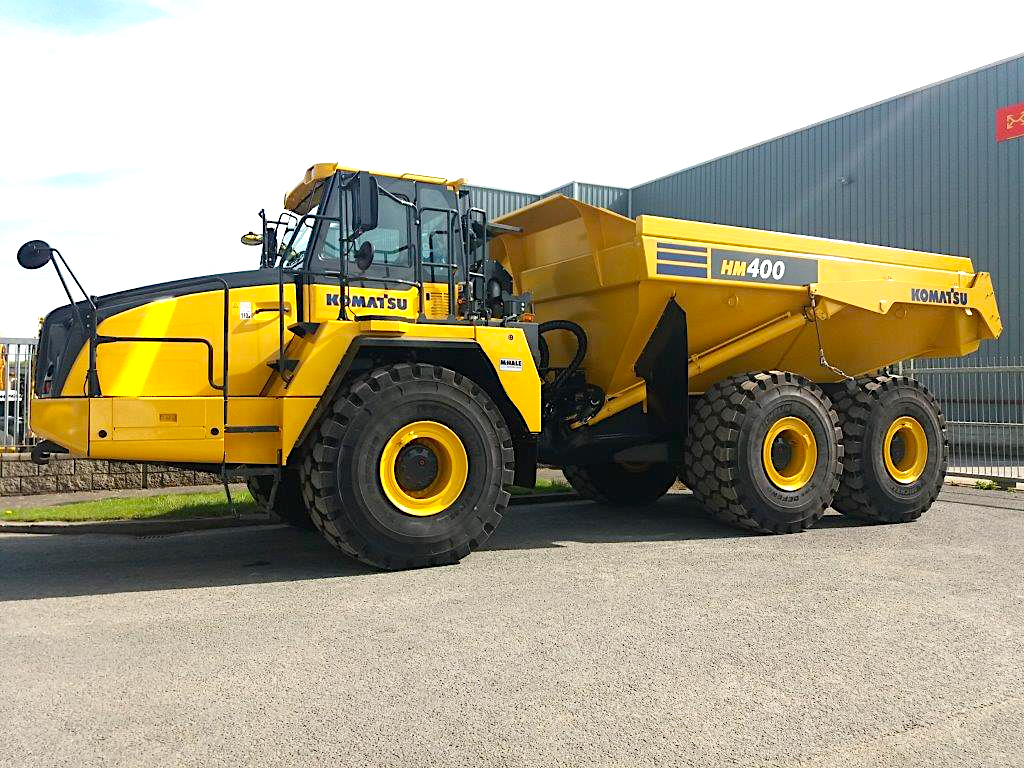 Evidence of the demand for their services that civil works contractors are currently experiencing can be seen in the decision by Foxford-based Wills Bros to invest in the addition of five Komatsu HM400 – 5 articulated dump trucks.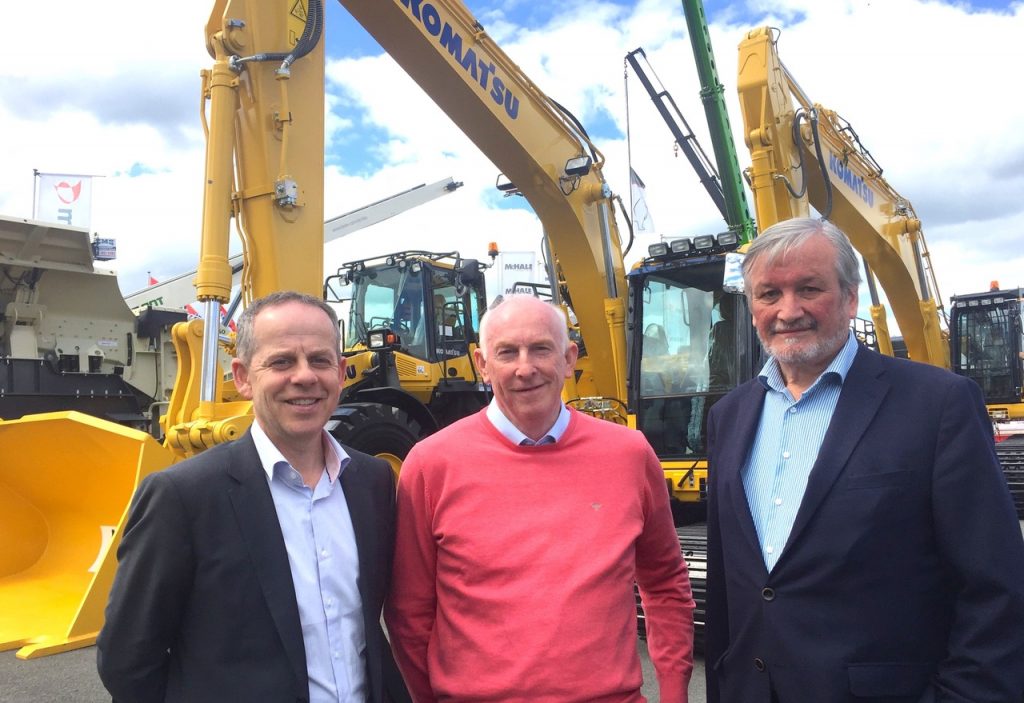 With a number of major contracts in the course of completion – the Bandon flood relief scheme being one – and a number of high-profile others shortly to come on stream, Wills Bros occupies an impressive position amongst the leading names in the Irish civil works and construction sectors.
The new HM400 dump trucks – which will go into service on contract at an open cast mine near Carrickmacross – have a maximum payload of 40-tonnes, an operating weight of 35-75.1-tonnes, are driven by a powerful 353/473kW/HP EU Stage V engine with an over-the-ground speed of 56-km/h. Standard is Komatsu's unique Traction Control System which works fully automatically to give traction and superior steering performance in all ground conditions. At Carrickmacross, they will be put to use stripping out over burden and transporting it for use as back-fill elsewhere within the mine complex.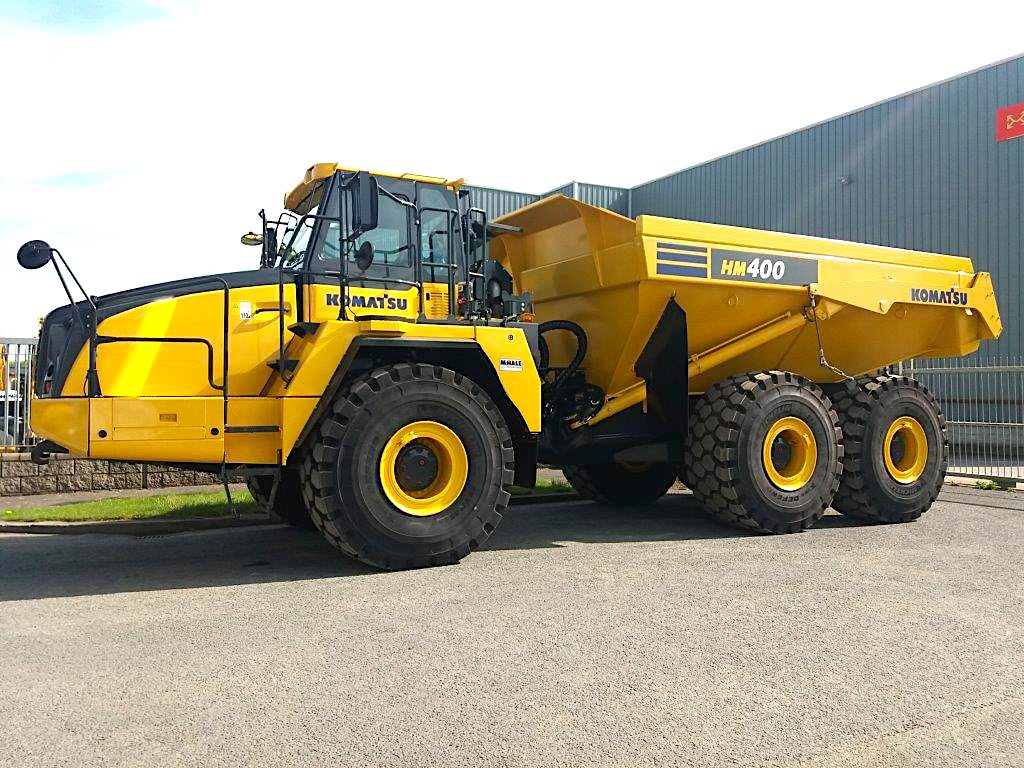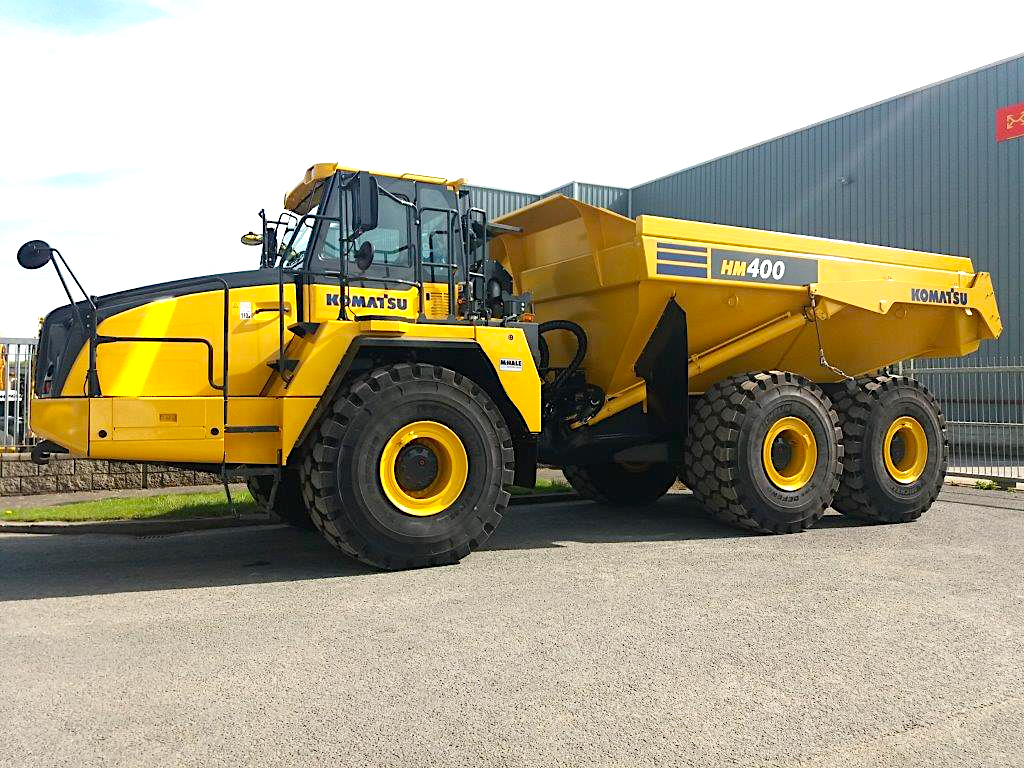 Said by Komatsu to be a 'perfect choice for any jobsite, in any conditions', this powerful and environmentally friendly dumper is praised for its first-class comfort, efficiency, safety and ease of maintenance.
Commenting, John O'Brien, sales director with Komatsu distributor McHale Plant Sales said: "Knowing the focus Wills Bros places on machine care and maintenance, these new units constitute a shrewd and valuable long-term investment that will underpin the company's growth and serve its needs extremely well for many years to come".