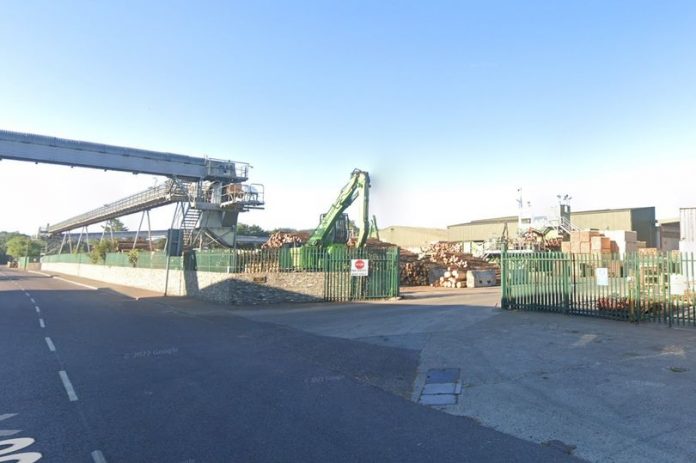 Cork company, GP Wood Ltd, fined €90,000 after death of employee from incident involving a loading vehicle
Today at Cork Circuit Court, Judge Helen Boyle imposed a fine of €90,000 on GP Wood Ltd. for breaches of health and safety legislation.
GP Wood Ltd pleaded guilty to three counts of breaches of the Safety, Health & Welfare at Work legislation in relation to a fatal incident involving one of their employees. On the 26th February 2019 an employee of GP Wood Ltd. was fatally injured when he was struck and driven over by a loading shovel operating on in a storage yard on the premises.
GP Wood Ltd. pleaded guilty to S8(2)(a) of the Safety & Welfare at Work Act 2005 (regarding failure to manage and conduct work activities in such a way as to ensure the safety, health & welfare of employees), S8(2)(e) of the Safety & Welfare at Work Act 2005 (failure to provide a system of work that was planned, organised, performed, maintained and revised so as to be safe and without risk to health) and Regulation 41(b) of the Safety, Health and Welfare at Work (General Application) Regulations 2007 (failure to take operational measures to prevent employees on foot coming within the area of operation of self-propelled work equipment).
Commenting on the judgement Mark Cullen, Interim CEO at the Health and Safety Authority said "The movement of vehicles in workplaces where pedestrians are present is a well-known hazard that duty holders must carry out a risk assessment for in order to identify the necessary control measures to eliminate or reduce the risks to a reasonably practicable level.
In this case, the failure by GP Wood Ltd to undertake a risk assessment and identify the appropriate control measures significantly increased the likelihood of an incident occurring, incidents which are entirely foreseeable and preventable."