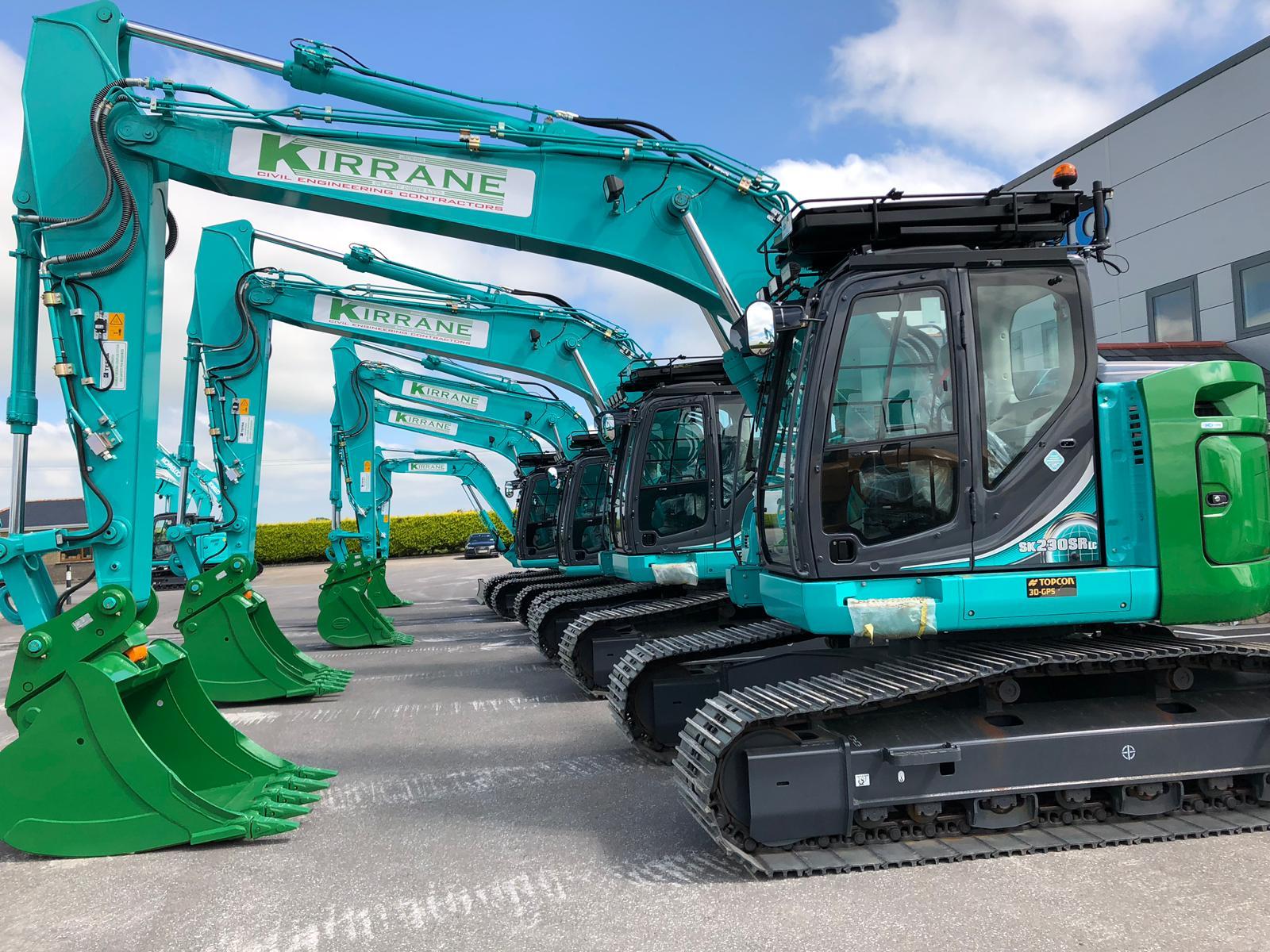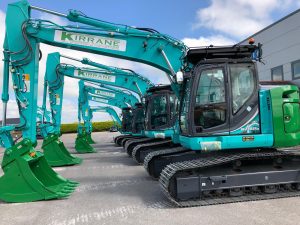 McSharry TRACK have completed a deal with John Kirrane Plant Hire Ltd for five new Kobelco excavators. This brings the Mayo contractor's Kobelco fleet up to 10 units.
John chose two SK230SRLC-5s, two SK140SRLC-5s, and a SK85MSR-7. All of the machines have been fitted with Topcon machine control technology. Topcon dealer Easy Track featured this very SK85MSR-7 on their stand at CQMS in Punchestown in June.
The SK85MSR-7 is a new model which was unveiled at Bauma earlier this year. Kobelco have made improvements to both the performance and design of the SK85MSR-7, positioning this as a class leading model; engine output is increased by 23% and the cabin is redesigned with an air suspension seat. This is the first of this model sold in Ireland.
Kirrane are involved in major road works at Strandhill, Co. Sligo, among many other projects