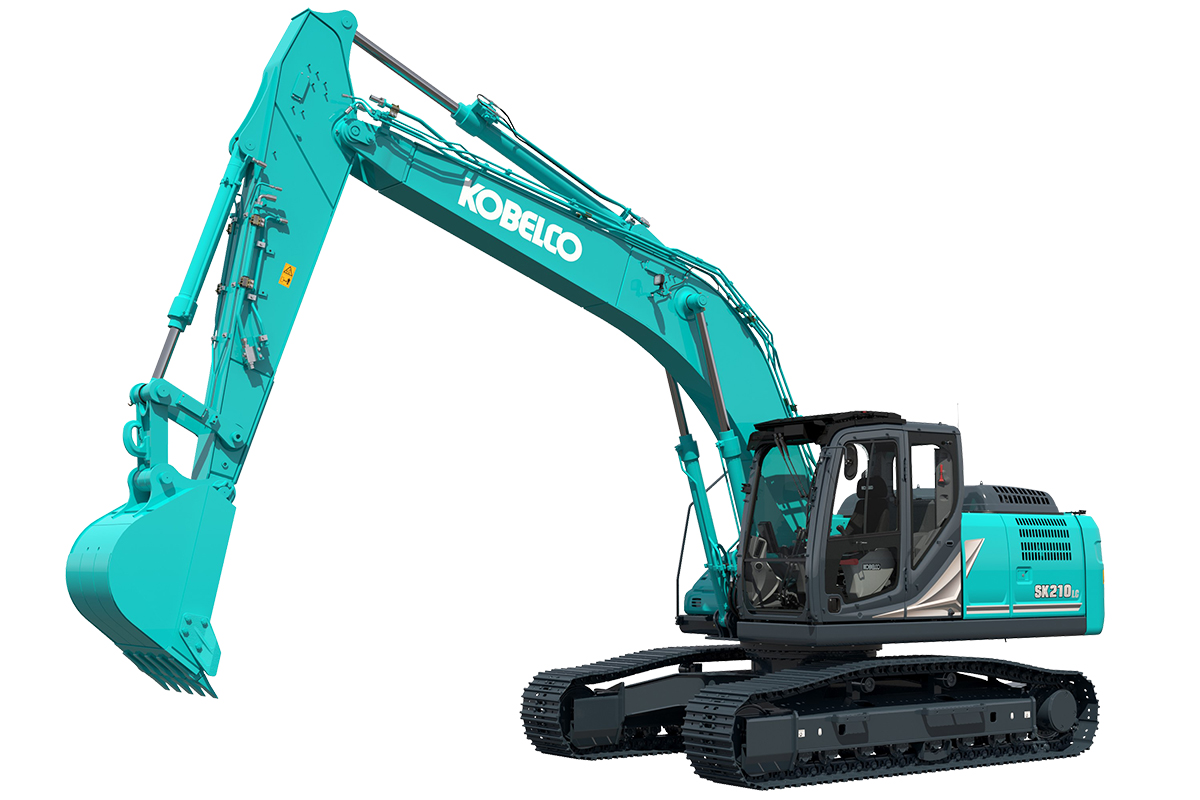 Conventional size, exceptional performance and design
Kobelco Construction Machinery Europe B.V. (KCME) is pleased to announce the launch of the all- new SK210LC-11 and SK210NLC-11 (narrow undercarriage variant) to its extensive line-up of high- quality construction machinery. The next generation SK210(N)LC-11 delivers superior performance, greater efficiency and productivity and follows Kobelco's elegant PERFORMANCE X DESIGN concept for excellent operator-based operability and comfort in this competitive class.
Since the development of Kobelco's first generation 'SK' 20-tonne excavator in 1983, mid-heavy machines have grown in popularity due to their versatility and suitability to all general construction applications. Equipped with the STAGE V Hino engine, the new SK210(N)LC-11 delivers 124kW output, 143kN digging force (157kN with Power Boost) and 228kN Drawbar Pulling Force. Smooth and steady operation while moving heavy objects across the jobsite is assured through the 'Independent Travel' function, which dedicates one hydraulic pump to travel and one to the attachment on a continuous basis.
The machine's higher operating weight (21,900-23,500kg) leads to increased stability and superior lifting capacity vs the previous model. When fitted with the standard counterweight (4,300kg), the SK210LC-11 is ideally suited for general construction and economic transportation (a requirement in some areas), while the optional heavy counterweight (4,900kg) can be fitted for heavy-duty performance such as handling heavy or complex attachments, like tilt rotators.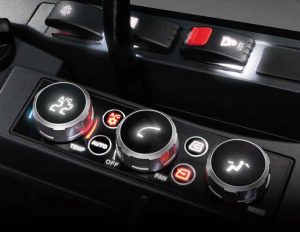 And, like many of Kobelco's heavy excavators, the SK210(N)LC-11 has three work modes: Eco, S and H mode for optimum balance between high performance and economy and low fuel consumption (the average fuel consumption of the SK210LC-10 in Europe is currently 10.1litres/hour).
Often used on harsh jobsites, the new SK210(N)LC-11 benefits from improved durability – major components have been reviewed and improvements have been made to ensure stable performance. For example, the machine's right and left side panels and rear supports have been made thicker to enhance body rigidity, while the increased diameter of the bucket cylinder rod pin contributes to enhanced durability for various attachments.
For more information about this machine and to see a full and easy-to-view directory of the European, Russia & CIS and Maghreb Kobelco dealer network, please visit the official Kobelco Construction Machinery Europe B.V. website at www.kobelco-europe.com