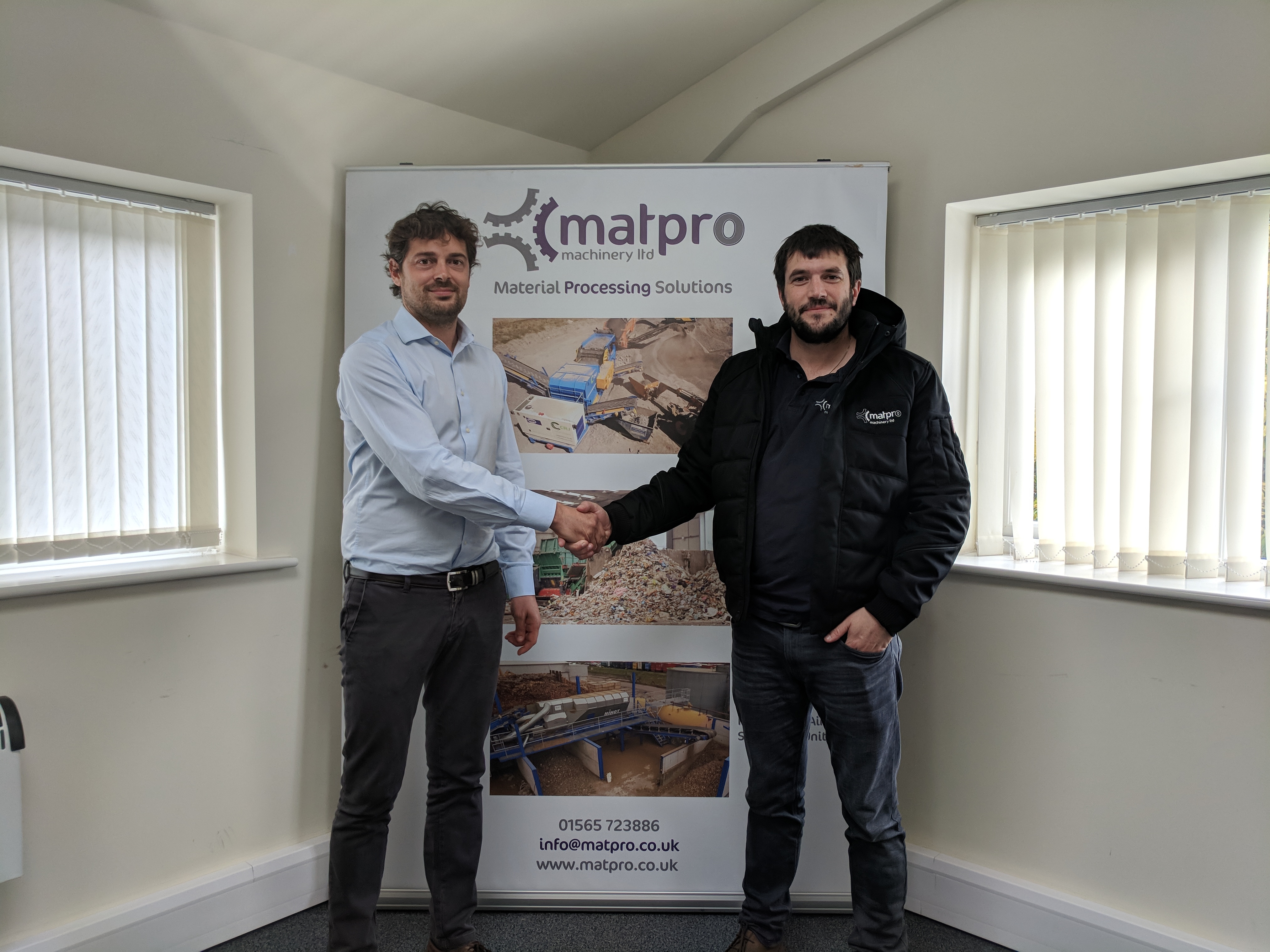 Matpro Machinery Ltd has been appointed as the exclusive distributor for Ecostar equipment within the UK and Ireland.
The Italian based manufacturer, Ecostar, is synonymous with the most advanced technology in the mechanical separation of waste. Having undertaken over 20 years of research and development to create a range of equipment capable of screening all types of waste, they now boast over 500 machines delivered worldwide.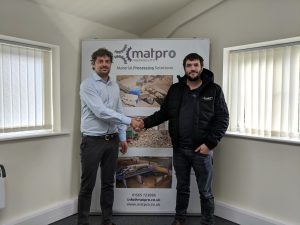 The Ecostar range includes a versatile mobile screener (Hextra), a compact modular static screener (Hexact) and an extractor hood that works in tandem with the Hexact to remove light materials and dust from the waste stream (Hextractor).
As their name suggests, Ecostar has a commitment to the environment. Their range of eco-friendly machinery uses their Dynamic Disc Screening patented technology to revolutionise the standards of screening equipment. Their screeners also benefit from a patented anti-wrapping technology that allows for continuous flow of material over the deck, without long fibrous waste becoming 'wrapped'.
Matpro Machinery, an established distributor of waste processing machinery, supply the UK and Irish markets with equipment from world renowned brands; Haas Recycling, Steelweld, Weima and Nihot.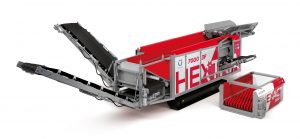 With the addition of the Ecostar machinery to their offering, Matpro has been able to bolster their portfolio in the screener market.
Ben McQuaid, Director of Matpro Machinery
"We are excited to be able to announce the new partnership between Matpro Machinery and Ecostar. The Ecostar brand and their range of equipment is a great addition to our existing offering. The Ecostar range of screeners can satisfy a wide range of sizing requirements, as well as adding value in other areas such as energy consumption and footprint.
The versatility of the Ecostar machines is what really stood out to us, as many of our customers process various waste streams. This coupled with the eco-friendly and compact nature of the machines will make them very attractive to the market. We are not giving customers another option, we are giving them an alternative."
Filippo Cappozzo, Sales Director of Ecostar
"We are proud to announce this collaboration with Matpro, and we strongly believe they are the right partner for us. Ecostar is committed to producing innovative disc screen machines that, thanks to the revolutionary and patented Dynamic Disc Screening technology, ensure professional and economic benefits to customers.
It's crucial that local customers can rely on a distributor that can provide experienced technical support and after-sales service in a fast and reliable manner. The experience and professionalism that Matpro has developed over the years, working with important brands, represents the perfect match with our company values."
Matpro operate a comprehensive after sales service which includes an expert team based at their Cheshire HQ who can offer advice and remote troubleshooting, as well as a team of mobile service engineers who are strategically based around the country to respond to customer requirements as they arise.
For more information about Matpro and the Ecostar range, please visit https://bit.ly/2RU5Oex.