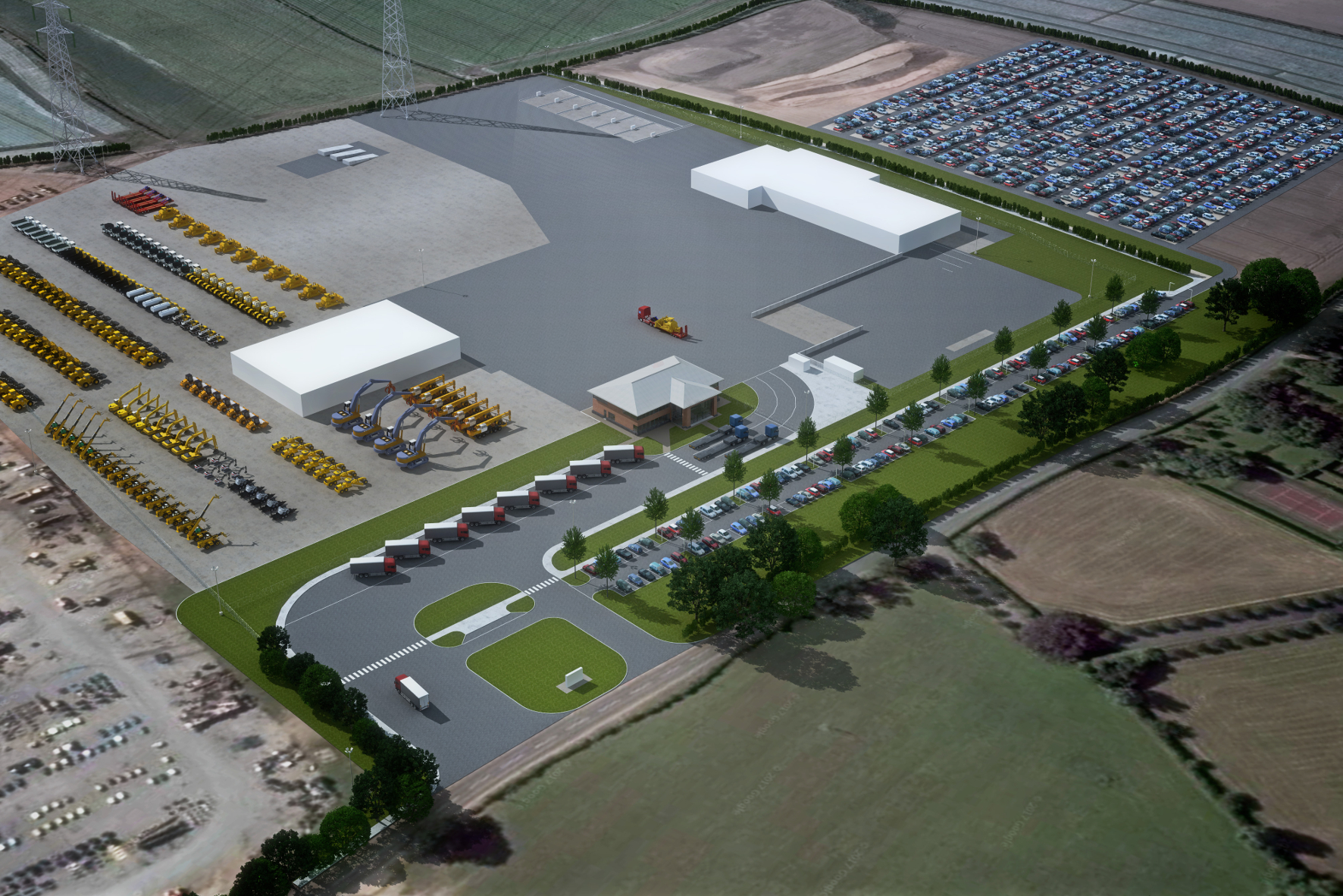 Euro Auctions, Europe's leading auctioneers of industrial plant, construction and agricultural machinery, is expanding to meet the increasing needs of its global customers, building Europe's largest permanent auction facility at its sale site just outside of Leeds in the UK.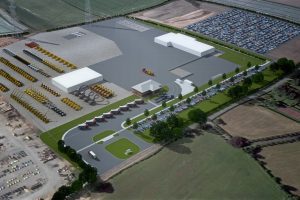 The Euro Auctions October sale was the biggest on record with over 4,800 lots going over the ramp and a total hammer of £42,515,535, an increase of 20% over the same sale in 2017. Global buyers hit another all-time high, with 59% of bidding being online. Euro Auctions is a true global business, with buyers from 67 countries registering for this auction, and with 70% of those countries buying during this sale!
"We physically had to shut the gates on this sale, allowing nothing else onto the site, as we had run out of space," explains Jonnie Keys, Euro Auctions Operations Manager, "This was our biggest sale to-date and even with the new 45 acre extension that we added in 2017, making the total site area 70 acres we are looking forward to opening our new facility in early 2019."
Keys continues: "As the Euro Auctions business continues to expand, we have embarked on the building of what is believed to be the largest permanent auction facility for industrial plant, construction and agricultural machinery, in EMEA (Europe, Middle East and Africa). This new facility will allow us to conduct five 3-day sales each year, with a capacity to auction between 5,000 to 6,000 lots during each auction. The new facilities will greatly enhance the customer experience, from consignors selling equipment, to buyers who can sit in comfort and enjoy the action of the sale."
The new Euro Auctions development includes the construction of new workshops, office and main administration centre, auction arena and sales ramp, in addition to a 2380m² jet wash bay, which is again believed to be the largest in Europe.
The 45-acre extension to the existing yard brings the Euro Auctions site up to over 70 acres in total. The three new purpose-built structures all at various stages of completion, which will see all facilities fully operational in early 2019.
Phase #1
The design and construction of a fully fitted workshop covering 3300m², designed by David McKinley Architects, the same firm that designed the new Euro Auctions facility in Dromore, Northern Ireland. The new workshops will offer consignors the services of Euro Auctions' highly skilled plant fitters and technicians to prepare equipment for sales, thus helping them realise better hammer prices.
Euro Auctions is also constructing what is believed to be the largest jet‑wash bay in Europe, covering 2380m² and will have the capacity to clean for sale a high capacity of equipment leading up to all auctions. Other facilities include shot blasting rooms, workshops, spray booths and loading bays.
With sustainability and recycling a high priority on this project, the concrete wash bay tanks have 'built-in' settlement bays, to separate solids from liquids, in addition to oil and hydro‑carbon settlement areas, which can also filter waste water, making it reusable in all high‑volume pressure hoses used on site, reducing dramatically the dependency on potable mains water, which will be boosted by rainwater capture. With sustainability high on the agenda, Euro Auctions is installing photovoltaic panels on all new roofs, which will provide electricity to run much of the infrastructure on the site, as well as returning power to the grid.
Phase #2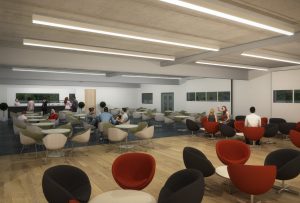 The construction of a 1080m² steel frame and brick-built office and main administration centre, which has been designed by MKA Architects. This main building will accommodate all accounts infrastructure, consignor and buyers reception, IT, and meeting rooms.
Included in this phase is the design and construction of the main sales arena, which was designed by the English architects Darnton B3 from Leeds, who secured the planning permission for the overall development. The main auction arena will extend to over 2500m², with two main sales ramps and viewing auditorium, plus administration accommodation. The dual ramps will enable Euro Auctions to put more lots under the hammer during a sale day; thereby enabling greater volume of core equipment and machinery to be sold.
Jonnie Keys from Euro Auctions comments: "We have been on the site in Kellington, Leeds, since 2002 and in those years have built a reputation for providing quality machinery and equipment, whilst offering excellent service and attention to detail. Euro Auctions is extremely proud to unveil this new project and the next stage in the development of the business. It will really establish us as a global leader as well as having the best facility of its type anywhere in Europe."
This is a Euro Auctions self‑build project, managed by Euro Auctions own resident civil engineer, Michael Gordon. Suppliers include Elland Steel who were contracted to construct the steel frames; Hensall as the main mechanical contractor; as well as MFE Ltd the electrical contractor on the project.
Upcoming Euro Auctions sales:
Dromore                     2nd& 3rdNovember 2018
Zaragoza                    27thNovember
Leeds                         28th, 29th& 30thNovember
Yoder&Frey – Ashland 6thDecember
Dubai                          10thDecember
All offer potential buyers a great opportunity to acquire some impressive lots with full details for consignors and bidder catalogues for these events available on the Euro Auctions website at www.euroauctions.comemail info@euroauctions.comor on +44 (0) 2882 898262.