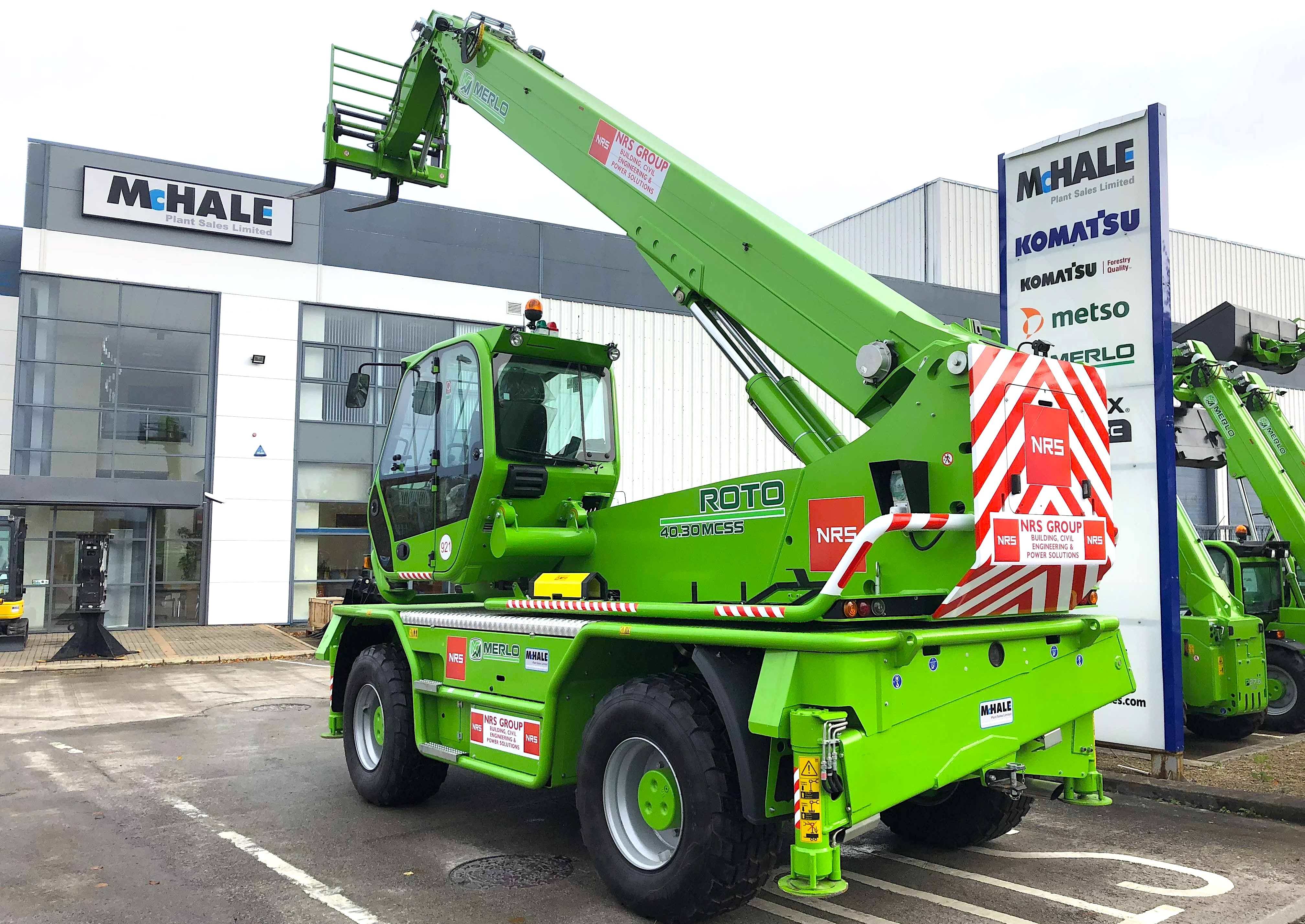 Merlo distributor in Ireland, McHale Plant Sales, is anticipating a growth in their telehandler sales with the coming into force of a faster, more streamlined supply chain arrangement between themselves and the Italian manufacturer.
 
Replacing the via-UK plan that existed previously, McHale will henceforth be supplied directly from the Merlo factory in Cuneo, Northern Italy. As a result, product ordering and delivery lines are shortened and customer care issues brought correspondingly closer to source.
 
Commenting, Michael McHale said: 'we have a goal to strengthen the market position of Merlo in Ireland, raising it towards the position the brand holds in Germany, Canada, Australia, Finland and Italy. This new arrangement is a step in that direction.'
 
With its footprint expanding in construction and farm contracting applications, factors that McHale will focus on in its drive for growth will include the brand's 'excellent residual value' and feedback that describes it as 'a driver's machine'.
 
In recent months the Rathcoole and Birdhill-based distributor has chalked up some notable sales. One saw a TF50.8 model, fitted with a bucket and grab for use in waste handling, go into service with recycling specialist Thorntons. Another saw a 40.30 MCSS Roto with 4-tonnes lift and 30 metres reach, supplied to civil works contractor, NRS. 
 
Other deals included a P40.17 to Raven Mobile Homes and two 45.21 MCSS Roto models to building, civil and marine engineering contractors, L&M Keating, a company ranked as Ireland's single largest Merlo fleet operator.