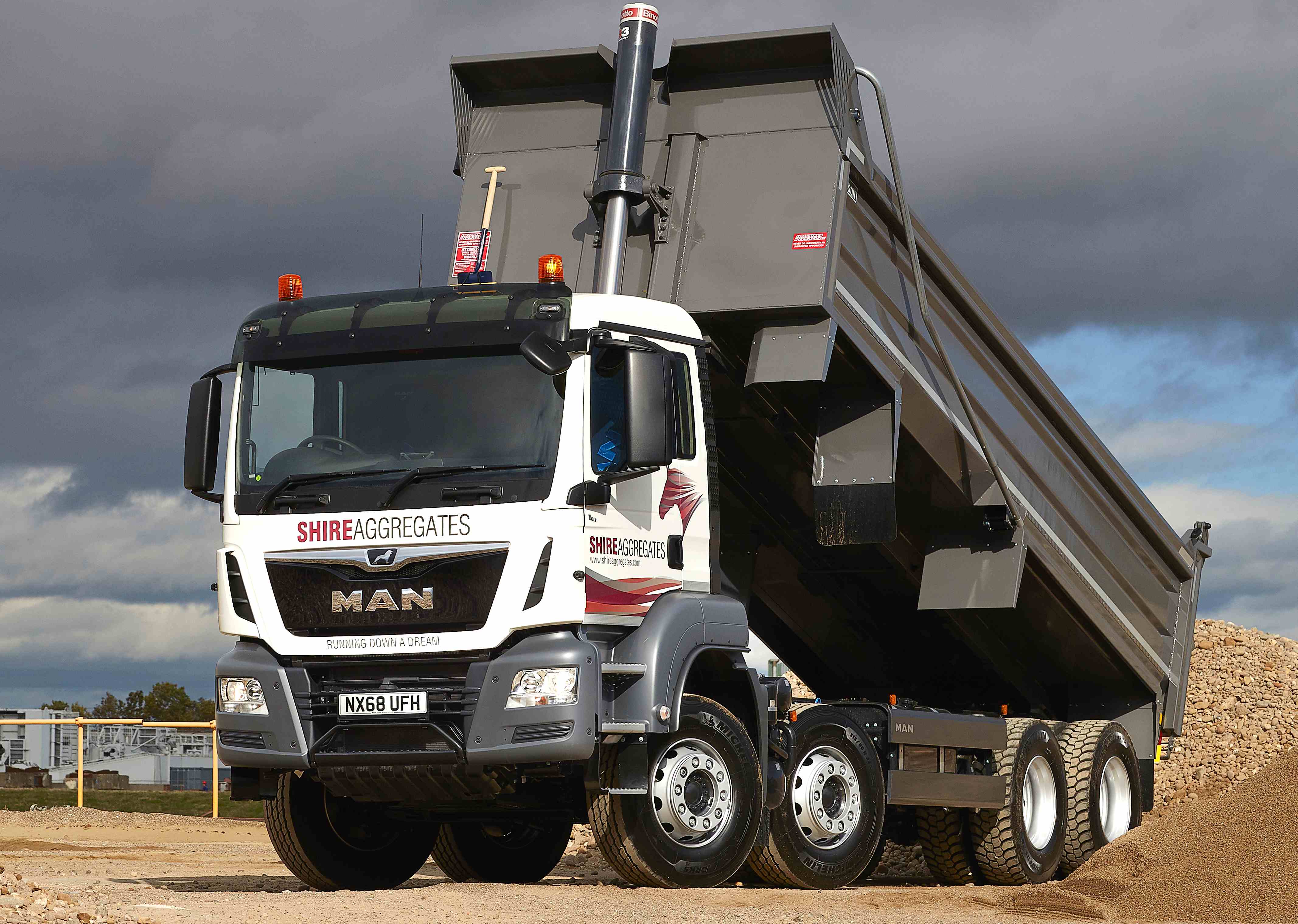 Leading UK aggregates producer, Shire Aggregates expects to dump annual running costs of over £25,000 by fitting Michelin X Works tyres as original equipment across 12 new MAN 32-tonne 8×4 tipper trucks.

The moves follows a series of test results – based on each 8×4 rigid tipper travelling around 75,000 km a year – which indicated the North Yorkshire firm would save almost £18,000 thanks to an average increase in tyre life from nine to 22 months after switching to a premium Michelin policy.

Shire Aggregates expects to dump annual running costs by fitting Michelin X Works tyres to its tipper trucks

The company also projects a saving of over £7,500 in breakdown costs thanks to a notable reduction in punctures and blowouts versus current fleet records – with just one repairable puncture recorded during the two-year trial.

Commenting, Jonathan Simpson, Shire Aggregates' Managing Director, says: "Being able to see the quantitative results in front of us was eye-opening, as the savings versus a budget policy are huge, both in the efficiency of our fleet and the overall running costs. It's really highlighted to us that buying cheaper tyres is a false economy in the long run.

"We have never specified our entire fleet with just one brand of tyre, but the trial set demonstrated excellent traction and grip on wet roads, and gave the driver more confidence in the vehicle's ability to handle rough terrain and winter conditions."

The Michelin X Works range is designed for operators who do most of their mileage on roads, but need traction and robustness on rough tracks and construction sites for deliveries.