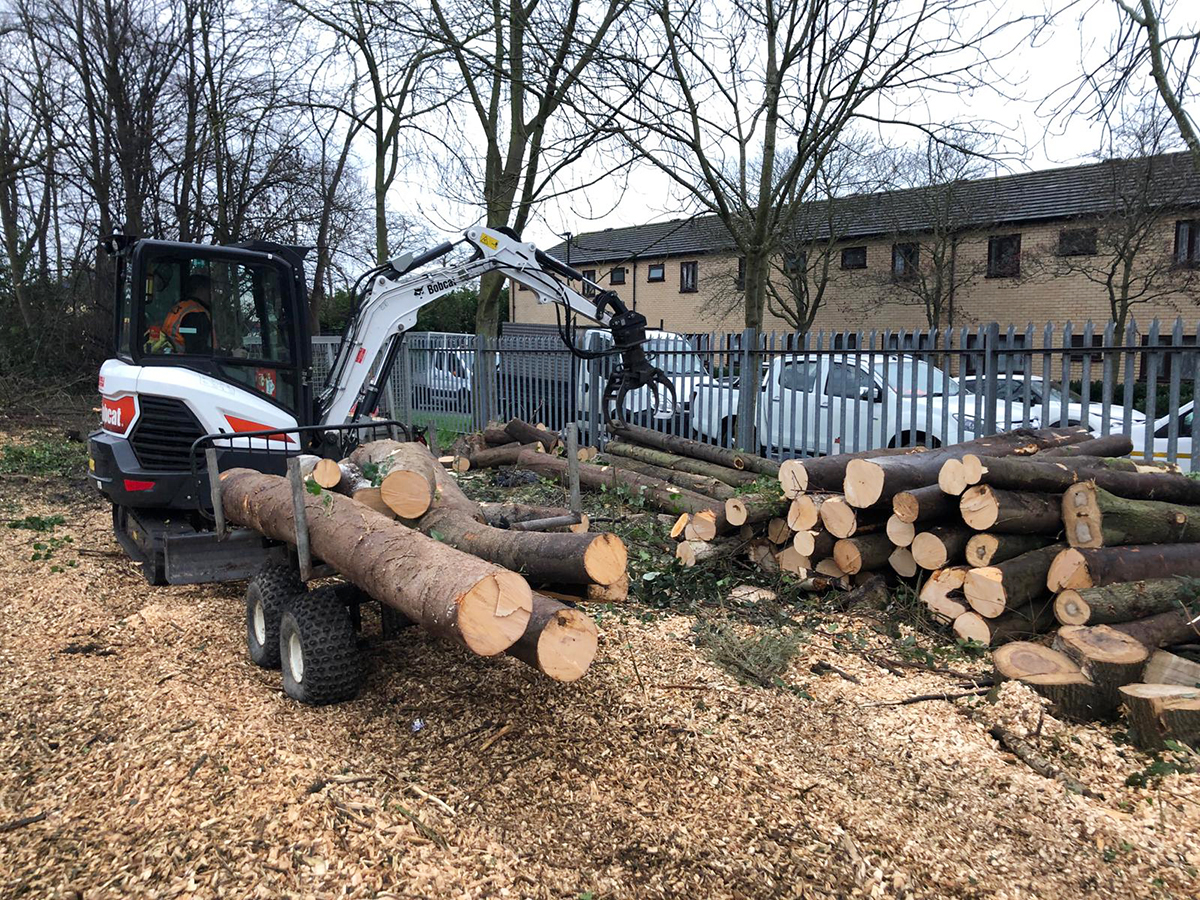 Hirst Brothers Contractors Ltd of York has taken delivery of new Bobcat E27 and E85 mini-excavators.Jointly run by Directors, Edd and Tom Hirst, Hirst Brothers provides a comprehensive range of services, including site clearance, tree surgery, estate management, forestry, fencing and excavation. The company works nationwide and has a growing list of prestigious clients including Network Rail, which owns, operates and develops Britain's railway infrastructure.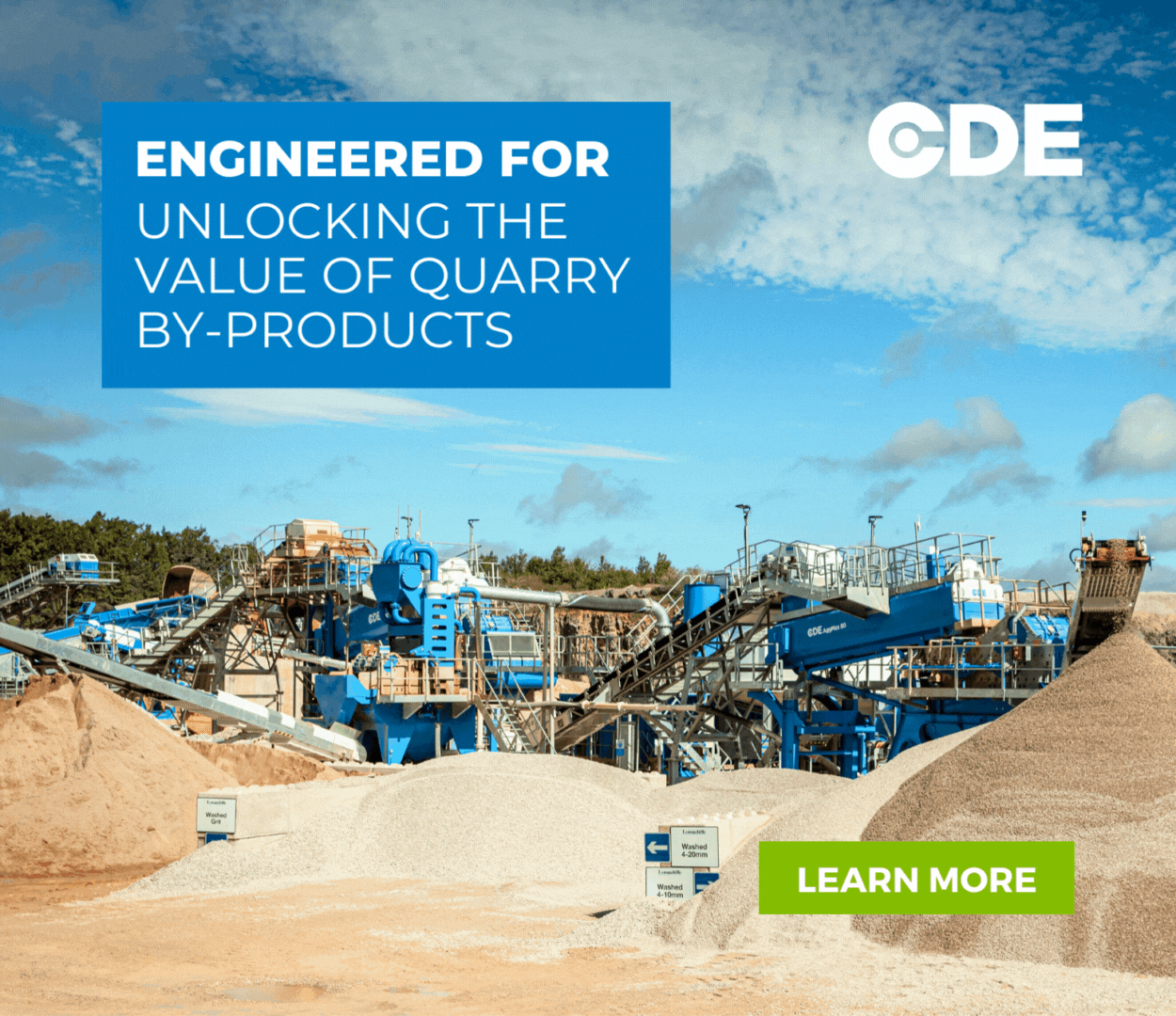 'Providing the Muscle We Need'
Edd Hirst commented: "The new E27 and E85 are not only providing us with the muscle we need for our work but also the additional flexibility required in the areas in which we operate. The new machines allow us to gain access to and from and to work in the tight confines of many of our worksites, including the trackside contracts for Network Rail. They can also be combined with different attachments to widen the range of applications we can carry out.
"Supplied by Grays Machinery Ltd, based in Bedale, our local Authorised Bobcat Dealer, the new E85 8.5 tonne excavator has been supplied with an articulated boom, an unusual feature for the UK market, where the preference is for straight boom models. The articulated boom allows us to bring the arm on the E85 closer to the machine and to reach a lot higher, providing us with a larger working range so we can accomplish even more in tight areas. With its bigger engine and oil pump, the E27 2.7 tonne excavator gives us the extra power needed for the difficult jobs, such as working with a flail mower attachment in thick brambles."
The Bobcat E85 is a reduced tail swing (RTS) mini-excavator powered by the Yanmar 4TNV98C-VDB8 diesel engine providing 44.3 kW of power at 2100 RPM. Complementing the 10% increase in power over the previous E80 model, the E85 excavator offers a much higher fuel efficiency, which is among the best on the market. The bucket digging force in the E85 has also been significantly increased to 61.8 kN, a 13% increase over the E80.
Dual Auxiliary Hydraulic Lines
The E85 is standard equipped with primary and secondary auxiliary hydraulic lines offering both dual directional and proportional flow for increased versatility when using the 5-fingered grapple attachments favoured by Hirst Brothers.
Edd Hirst added: "We have added a number of bespoke features to the E85 for added protection in the harsh environments we can work in. These include a new high level winch system which enables you to use a grab at the same time and winch from a higher point avoiding snags. They have also added custom-made, user friendly forestry cab guarding, extra side and bonnet protection and additional LED work lighting and flashing strobes.
"The new E85 was meant to replace an existing Bobcat E80 mini-excavator we've had for a number of years, but we have been so busy that we are still using the E80 on our contracts. This is a long arm version which provides a nice complement to the new Bobcat excavators."
Like the E85, primary and secondary auxiliary hydraulic lines are a standard feature of the conventional swing E27 R-series model, which introduces an in-class unique combination of superior stability, class leading digging performance and breakout forces, together with a transport weight that is still below the weight limits for appropriate trailers. The E27 offers just 280mm of tail overhang which allows the machine to be operated easily in confined spaces.
Edd Hirst continued: "We used to run the previous E26 mini-excavator from Bobcat which was a good machine for us. The new E27 has taken things up a notch with its additional power and more space inside the cab and the increased comfort and convenience offered by theminimal effort joysticks and optimized metal travel pedals. The E27 also features a bespoke hitch to help in removing timber from restricted access areas.
 "We are very impressed with the back-up Grays Machinery offers us. They are always available to provide useful advice and provide us with excellent maintenance and spare parts service wherever we are working."
Grays Machinery – Authorised Bobcat Dealer
As the dedicatedBobcat Authorised Dealer for North and West Yorkshire in the UK, Grays Machinery has sole responsibility in its area for sales and service of the market-leading range of Bobcat skid-steer and compact track loaders, mini-excavators, telehandlers, compact wheel loaders, light compaction and attachments.
As well as the entire Bobcat range of machines and attachments, Grays also offers a full selection of genuine Bobcat accessories and parts to support customers in its area. This is complemented by a stock of both brand new and second hand Bobcat machines for sale. Customers also benefit from Grays' on-site service network, covering everything from emergency repairs to routine maintenance.
For more information about Bobcat and Bobcat products, visit the website www.bobcat.com