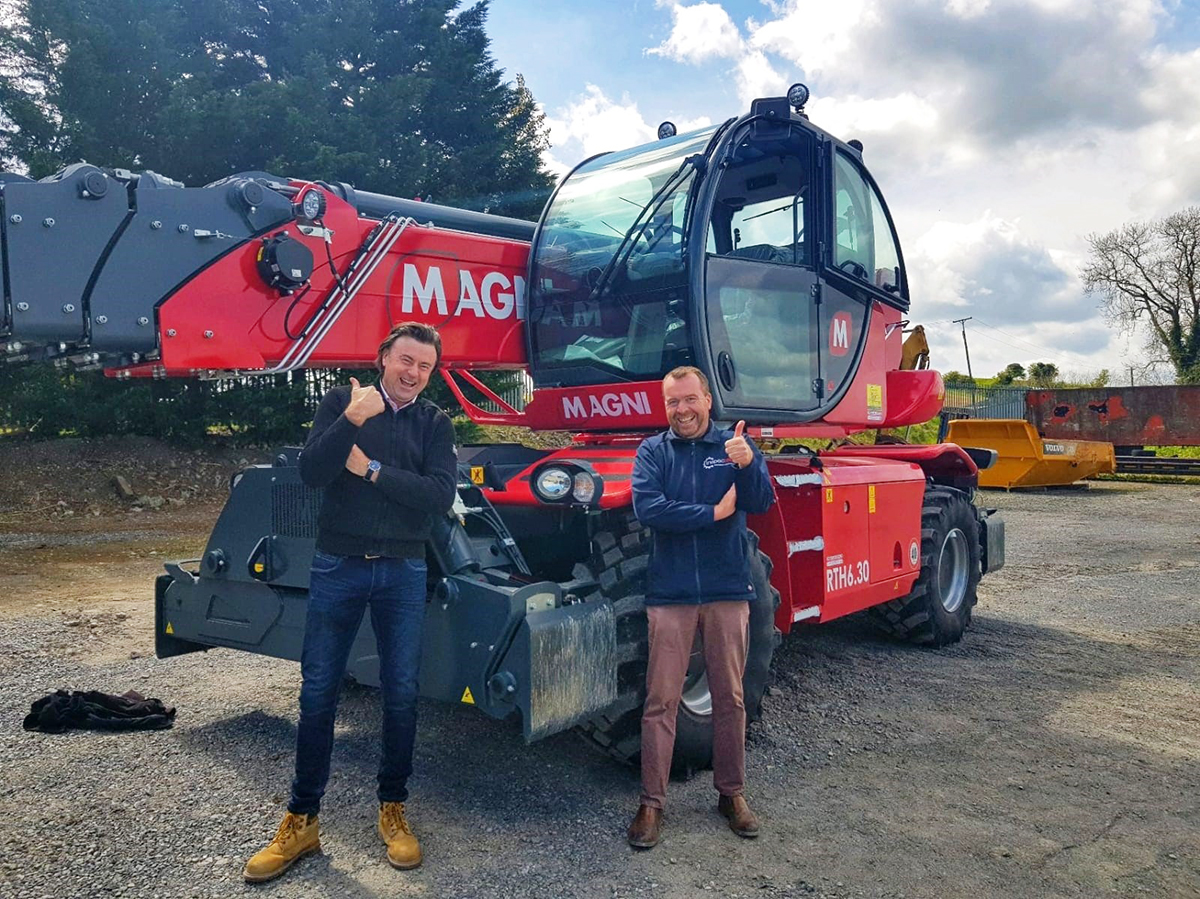 Overseas Plant Exports Ltd (OPE) in Rhode, County Offaly has been appointed as the official dealer for Magni in Ireland. The company run by Pat O'Sullivan has been given exclusive rights to for the sales and service of Magni products in Ireland.
The business is family owned and run. Founded in 1974 by Tim O'Sullivan and then taken over by his son Pat, Overseas Plant Exports have built up a reputation with suppliers and buyers of being honest, friendly and hands-on resulting in repeat business with customers and suppliers.
Before the partnership with Magni, OPE specialized in used equipment sales. This included wheel loaders, backhoes, telehandlers, dozers, graders, dump trucks and rollers. They are also known as specialist suppliers of used hydraulic cranes.
Not one to sit still, they have already had their first Magni machine delivered, a Magni RTH 6.30 sold to Athboy Hire. With 2 more to follow imminently and a large number of machines on order they will be stocking a range of Magni machines including the recently launched Magni TH 15 and 19m telehandler.
Pat is joined at OPE by Dan Daly, a name that is very well known in the construction industry in Ireland. Dan spent a number of years working with manufacturers such as Wirtgen, Hammer New Holland and Terex and to firmly establish the brands in Ireland. He currently supplies statutory engineering inspection as a Director of Inspectec Ltd. His appointment to the OPE team is a massive opportunity for Magni to build on the existing machine sales and customers in Ireland.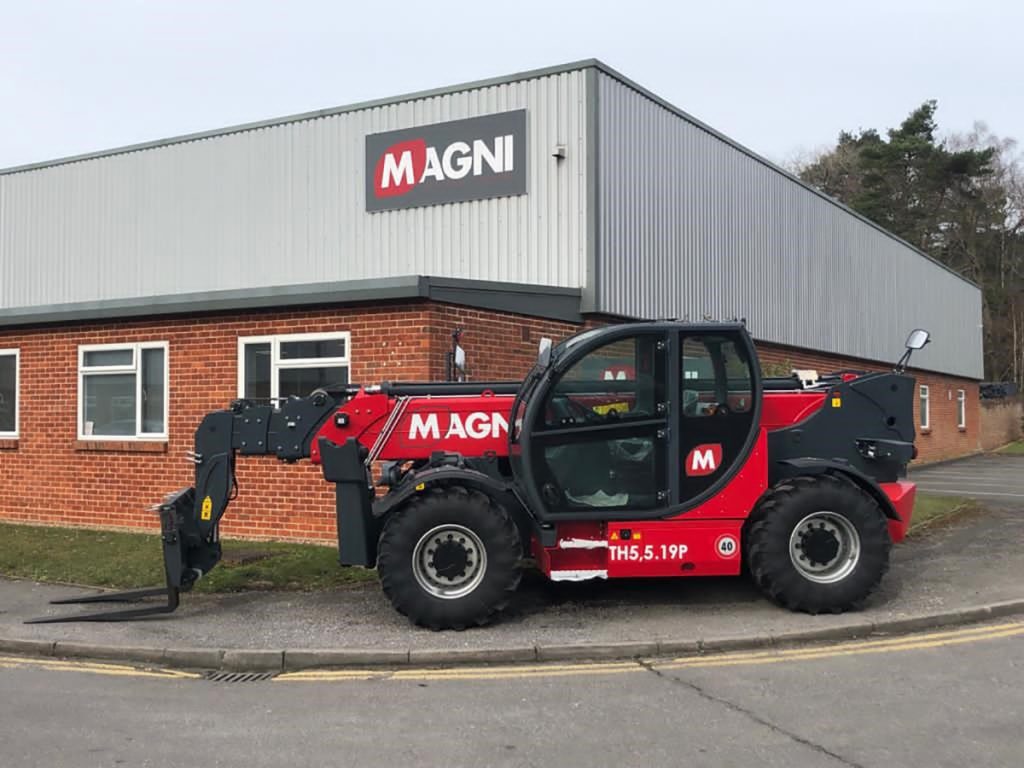 Dan said:" This is a very exciting new chapter for Pat and myself, when we got the news that we had been successful with our application to become a Magni distributor, we were very happy as Magni has a top-class reputation for innovation in Telehandler design. With the new Th range of 15 and 19m units just launched we believe we have a complete range to compete at the highest level with the other established brands".
Magni's Sales and Operations Director for the UK and Ireland, Alex White, said: "I have known Pat and Dan for a number of years and our paths have often crossed at trade shows all over the world. We had a number of interested parties for the Magni franchise in Ireland and we could have gone the normal route where we became part of a company's portfolio but where some may see our appointment as a risk with OPE having no other franchises, I saw it as a massive opportunity to get real focus on the Magni brand in Ireland. This is already coming to fruition judging by the interest level and number of sales already concluded. OPE will also be stocking a large number of parts to give fast turnaround in the event of breakdowns and will be looking after all Magni machines already in Ireland. I am very excited about the future and the opportunities for both companies".