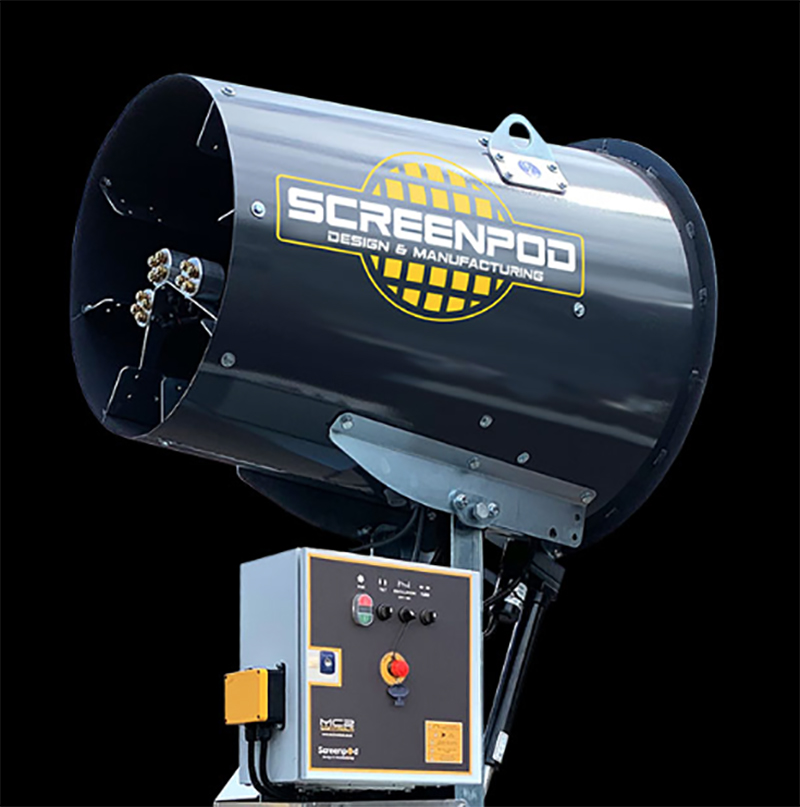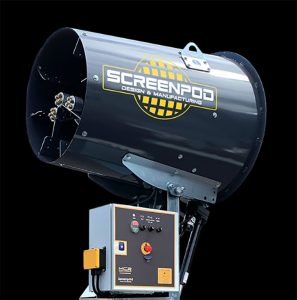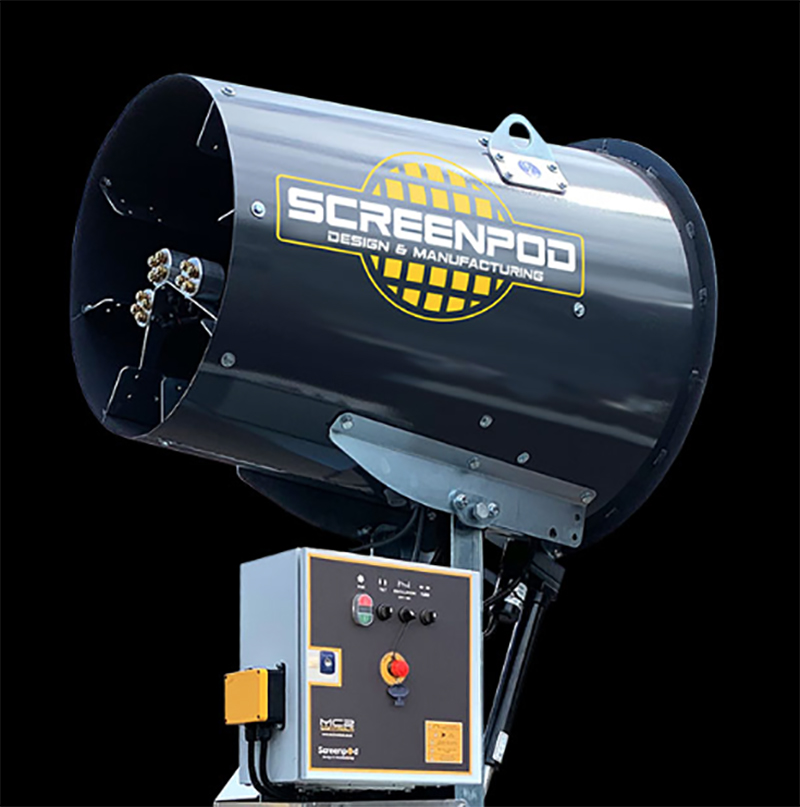 Designed for effective dust control – The Screenpod Dust Cannon's help minimise dust, reduce health risks & improve air quality.
Features & Benefits:
• Robust Chassis – all components hot dip galvanised or zinc plated; perfect for demolition, steel and rental industry.
• Electric tilt and automatic main valve
• Automatic swing operation to disperse mist over a large area
• Low Power consumption
• Adjustable water flow to suit application requirements
• Droplet size between 10-150 microns
• Ideal for outdoor use – all round dust suppression for steel plants, crushing & recycling, mining, bulk handling and demolition.
CHECK IT OUT HERE
https://www.quarryplant.ie/machinery/suppression-cannons
AirVac Separation Technologies
Compact yet efficient lights recovery separation systems, comprising an adjustable vacuum head unit fitted over a stockpile conveyor or screenbox, with either a diesel or electric powered fan with flexible hoses to deliver the lights to a skip or collection cage. Suitable for removal of plastic or lights contamination from compost, bark, skip waste rejects and recycled aggregates.
CHECK IT OUT HERE
https://www.quarryplant.ie/machinery/airvac-range
FOR MORE INFORMATION CALL DARREN TODAY
+353 86 8562 402