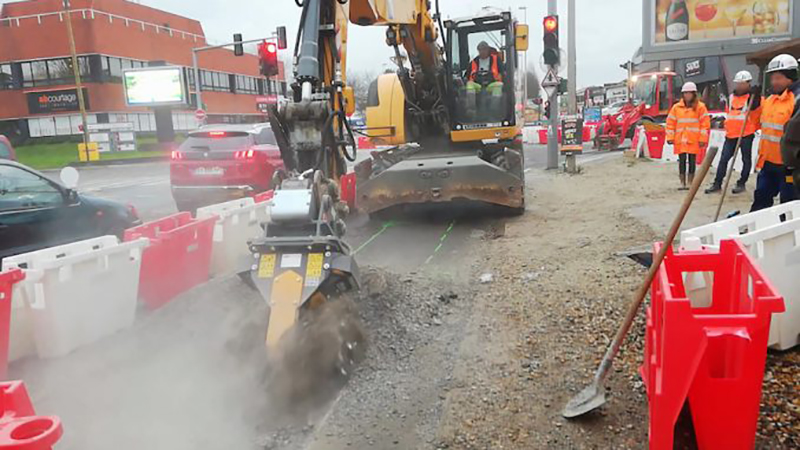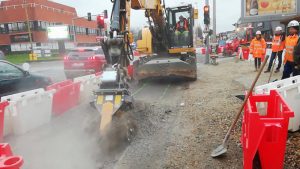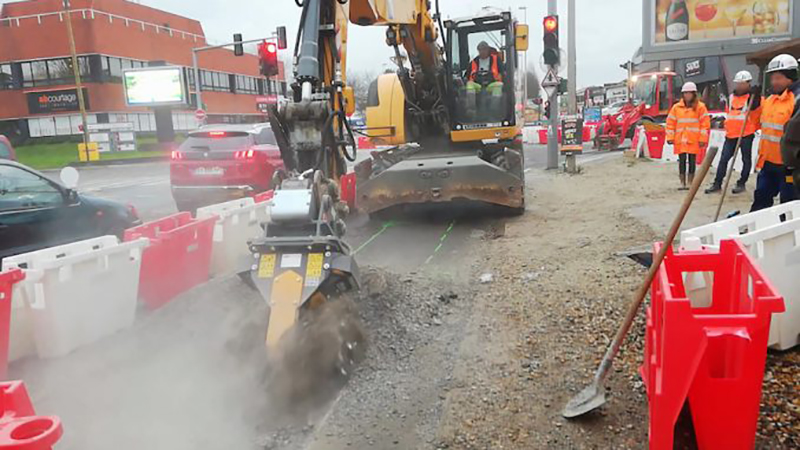 The grooved rail was invented in 1852 by Monsieur Loubat, a French inventor. It seems a trivia fact, but it is instead evidenced that when it comes to developing tramways the French knows what they are doing.
Presently, the Bordeaux Mérignac Airport is the hub of a large scale project which will see the creation of new infrastructure, new buildings, a Park and Ride with a capacity of 250 places, the creation of four to five newstations, and the arrival of the tram.
Today the airport is only reachable by car, shuttle or local buses but to facilitate access for both travellers and airport staff, while reducing road traffic, an extension of Line A is needed. This 3 miles long line addiction has to go through the busy city, without disturbing traffic and residents.
To satisfy these requirements the French contractor chose an MB Crusher MB-R700 twin header to trace the route of the new tram. The MB-R700 hydraulic cutter installed on a Liebherr 914 excavator made it possible to limit vibrations and its design to reduce noise pollution worked in favour of this urban project.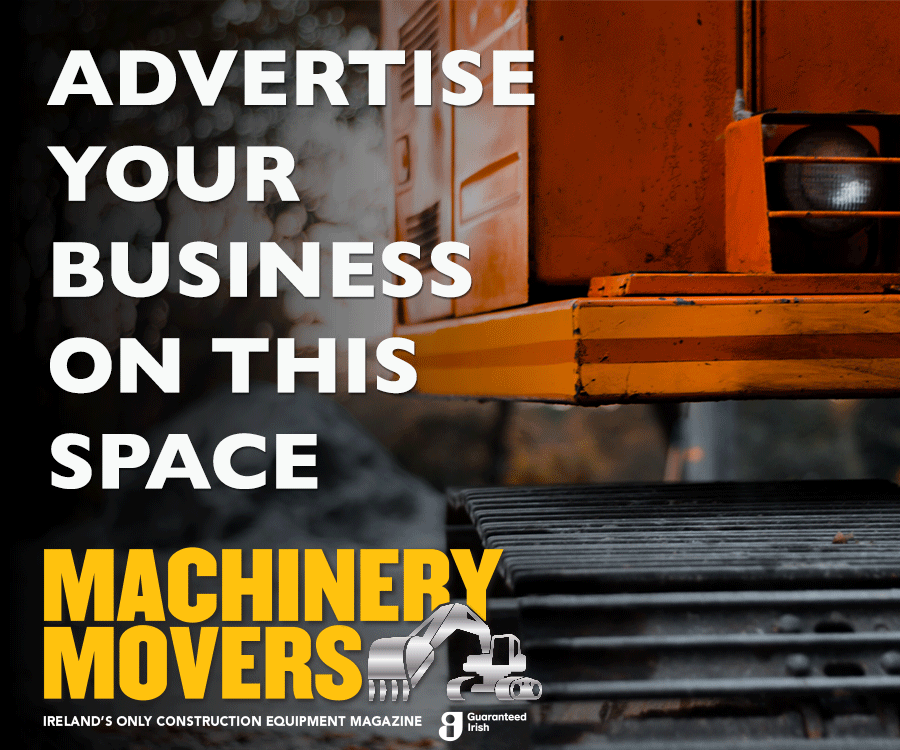 The MB-R700 cutter performed with exceptional precision in the grinding process, the flow of traffic continued undisturbed. Not only, but the milled material could be used for filling, eliminating the haulage of the waste from the site, with a substantial reduction in costs for the contractor.
The tramline is an environmental-friendly choice that will also ease the flow of traffic all the way to the terminal doors. So it made sense to do promote its realization in an eco-friendly manner, by reusing the material available at the site and reducing drastically the number of trucks in the city centre.
The MB Crusher grinder head is essential in this project, as it has the Direct Drive Twin Motor System that permits the milling of any material whilst achieving high production rates, and the Power Boost System gives instantly more energy to the grinding head that needs more power. The MB-R700 is suitable for any brand of excavators from the 6 to 13 tons.