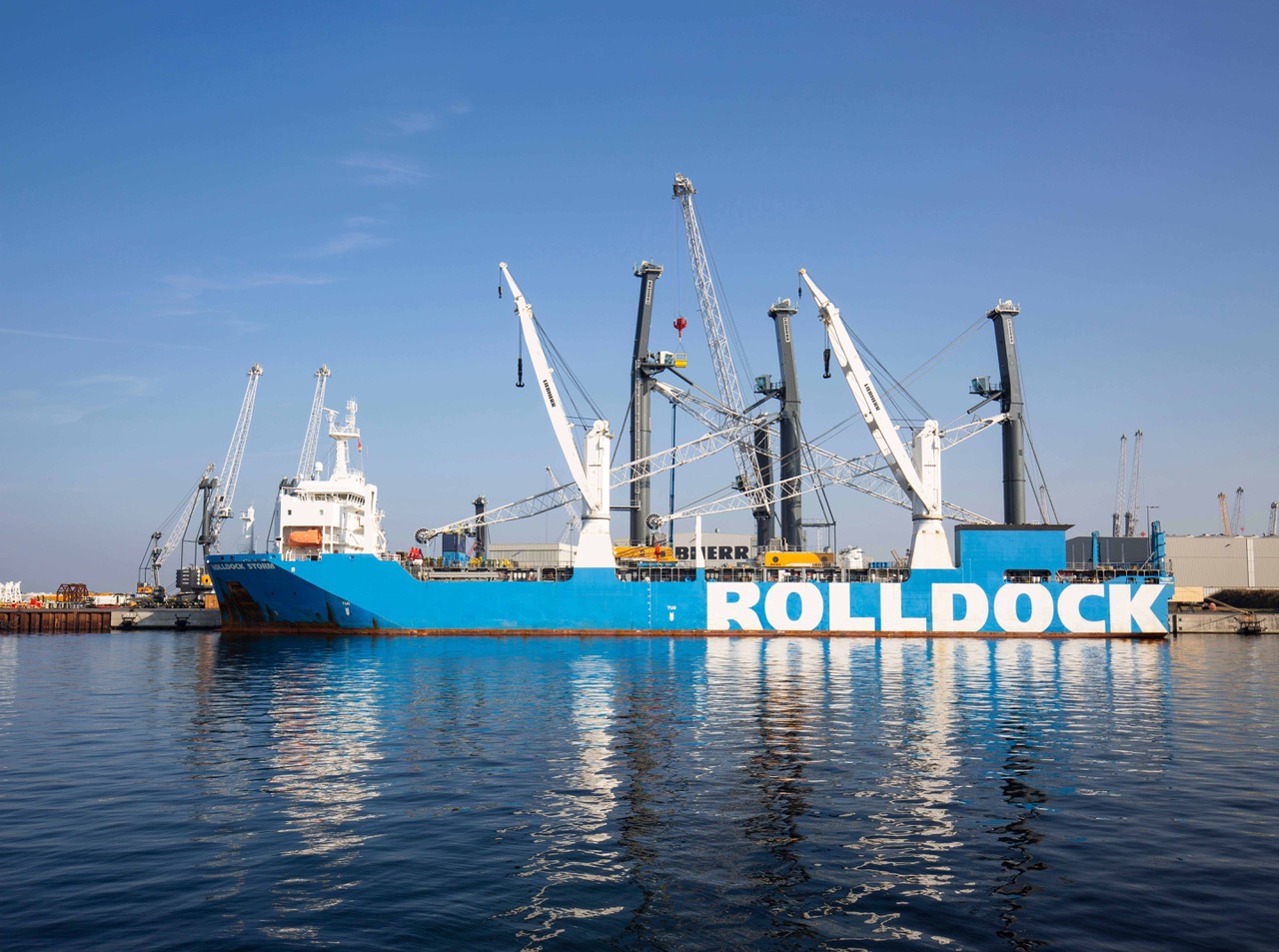 Liebherr mobile harbour cranes dominate the MHC sector with an approximate market share of up to 65%
The great demand for the world's largest MHC, the LHM 800, is rising steadily – Six sales in 2018 confirm the trend
Sales regions that had performed less well in recent years were newly developed and new key accounts were won

Rostock (Germany), January 2019 – Liebherr Maritime Cranes' product line of mobile harbour cranes has had a very successful year 2018. With 83 sales in 40 countries, Liebherr gains an estimated market share of up to two-thirds in the mobile harbour crane segment.

"Demand for our state-of-the-art handling solution was very stable at a high level during the course of the year. In addition, we have succeeded in reviving countries and even entire regions that have shown almost no turnover development in recent years. A record year in the UK and an impressive result in Africa are two positive examples. In addition, we have continued our success story with the LHM 800, strengthened our existing customer relationships and gained new important accounts. At this point I would like to emphasise very clearly that all this could only be achieved through teamwork across all departments and branches worldwide," summarises Andreas Müller, Sales Director for Liebherr mobile harbour cranes.

Sales Highlights 2018

At the beginning of the year, Liebherr received an order for a LHM 420 for Qube Ports in Australia. While the crane was on its way to Bell Bay, Tasmania Qube ordered a second mobile harbour crane type LHM 550. The new machine will start operation in a couple of weeks and represents the ninth LHM Qube ordered from Liebherr in the past five years. "It's another exiting investment and a demonstration of Qube's commitmentto SIMEC and the port of Whyalla," said Todd Emmert, Director of Qube in WA."Liebherr has worked very hard to shorten our delivery to suit our client's needs."
In March, Liebherr delivered a mobile harbour crane type LHM 120 to the Belgium port worker-training centre OCHA. The new machine is the third training device Liebherr provided to OCHA. The machine will be used for practice-based trainings of crane operators.
In April, Liebherr Maritime Cranes launched the first purely electrical port crane, the LPS 420 E at the Transrussia exhibition in Moscow, Russia. The newly designed machine is a purely electric driven portal crane. All crane movements like luffing, hoisting, slewing and travelling are done by electric motors. The forward-looking machine is designed for ports and terminals with an electrical infrastructure. Equipped with two winches, each with a powerful 190 kW electric motor, the LPS 420 E provides a maximum load capacity of up to 124 tonnes. The first unit has already been sold and will be delivered in the course of the year.
In the second half of the year, a number of impressive orders were placed. Karmsund Havn IKS purchased the biggest mobile harbour crane in Norway, an LHM 550. The machine will be used in the new Haugesund Cargo Terminals, Husøy, Norway's most modern port terminal.
Yilport Holding, a subsidiary of Yildrim Group, recently acquired a multi-purpose terminal in Quetzal, Guatemala. At the beginning of October, two Liebherr mobileharbour cranes type LHM 600 were delivered from Liebherr's maritime productionfacility in Rostock, Germany to Yilports newly acquired terminal in Guatemala . The machines are equipped with a tower extension of 12 metres, which ensures a maximum cabin height of more than 37 meters.
LHM 800 on the Rise
2018 was also the year of the LHM 800, the largest mobile harbour crane in Liebherr's portfolio. At the beginning of the year, Saqr Port Authority received the delivery of two LHM 800. These two cranes are the first LHM 800 in bulk handling configuration ever delivered by Liebherr.
Furthermore, OCUPA received an LHM 800 in container handling configuration for their terminal in Manzanillo, Mexico.
Salerno Container Terminal (SCT), owned by the Gallozzi SpA Group, received an
LHM 600 and an LHM 800. Both units are equipped with an extra tower extension, which provides the best possible view on the cargo for container handling, even for large container vessels with up to 22 containers rows across. SCT thus operates the largest mobile harbour crane in Europe, which is used for container handling.
In 2019, Liebherr will also deliver two more LHM 800s to customers who are already satisfied with their existing devices. Port of Bronka was the first customer of the LHM 800 and will receive another unit this summer. These two heavy lift machines type LHM 800 will be the strongest mobile harbour cranes worldwide, each with a maximum lifting capacity of 308 tonnes.
With the order for the third LHM 800, Montecon is now the world's largest operator of the LHM 800 in terms of numbers. The device is also the tenth Liebherr mobile harbour crane operated by Montecon at its terminal in Montevideo, Uruguay.
"We feel confident as we rely on the trustworthiness of Liebherr and its entire staff; they are strategic partners in the development of our business. Our mobile harbour cranes are doubtlessly our main fixed asset, and they determine the service level that weprovide to our Customers. This is why Liebherr's reliability and aftersales support are essential values to us", says Juan Olascoaga, General Manager of Montecon.
Revitalisation of Regions and Countries
Over the past three years, sales of mobile harbour cranes in Africa have declined sharply, making it even more satisfying that the entire region was revived in 2018. In addition to the LHM 420, which is extremely popular in Africa, an LHM 280 and several large machines with a maximum capacity of up to 154 tonnes were sold.
Liebherr also sold the largest MHC for container handling in North America to the Canaveral Port Authority in 2018. The device was recently delivered. "We very muchwelcome the decision of Canaveral Port Authority to invest in Liebherr mobile harbour crane technology type LHM 600 high rise. The rapidly growing number of Liebherr mobile harbour cranes in North America confirms our leading position in this area. The new crane provides the port flexibility for all their upcoming operations due to thespecial double layer winch providing an outstanding lifting height of up to 85 metres,"
quotes Andreas Ritschel, Area Sales Manager for Liebherr mobile harbour cranes and reachstackers.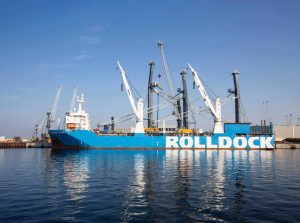 Another record was achieved with a total of eight units sold in Great Britain. Machines with lifting capacities from 64 to 144 tonnes were represented here. An LHM 550 delivered to Rosyth for the customer Forth Ports also marks the largest mobile harbour crane in Scotland.
Outlook
"Despite unstable political and economic conditions, some of which are difficult to predict, the outlook for 2019 is positive. The existing order backlog is promising and indicates that the Liebherr mobile harbour crane will continue on its successful course. We would like to thank all our customers for the trust they have placed in us. We will work hard as a team to meet their expectations," says Leopold Berthold, Managing Director Sales for Liebherr Maritime Cranes.