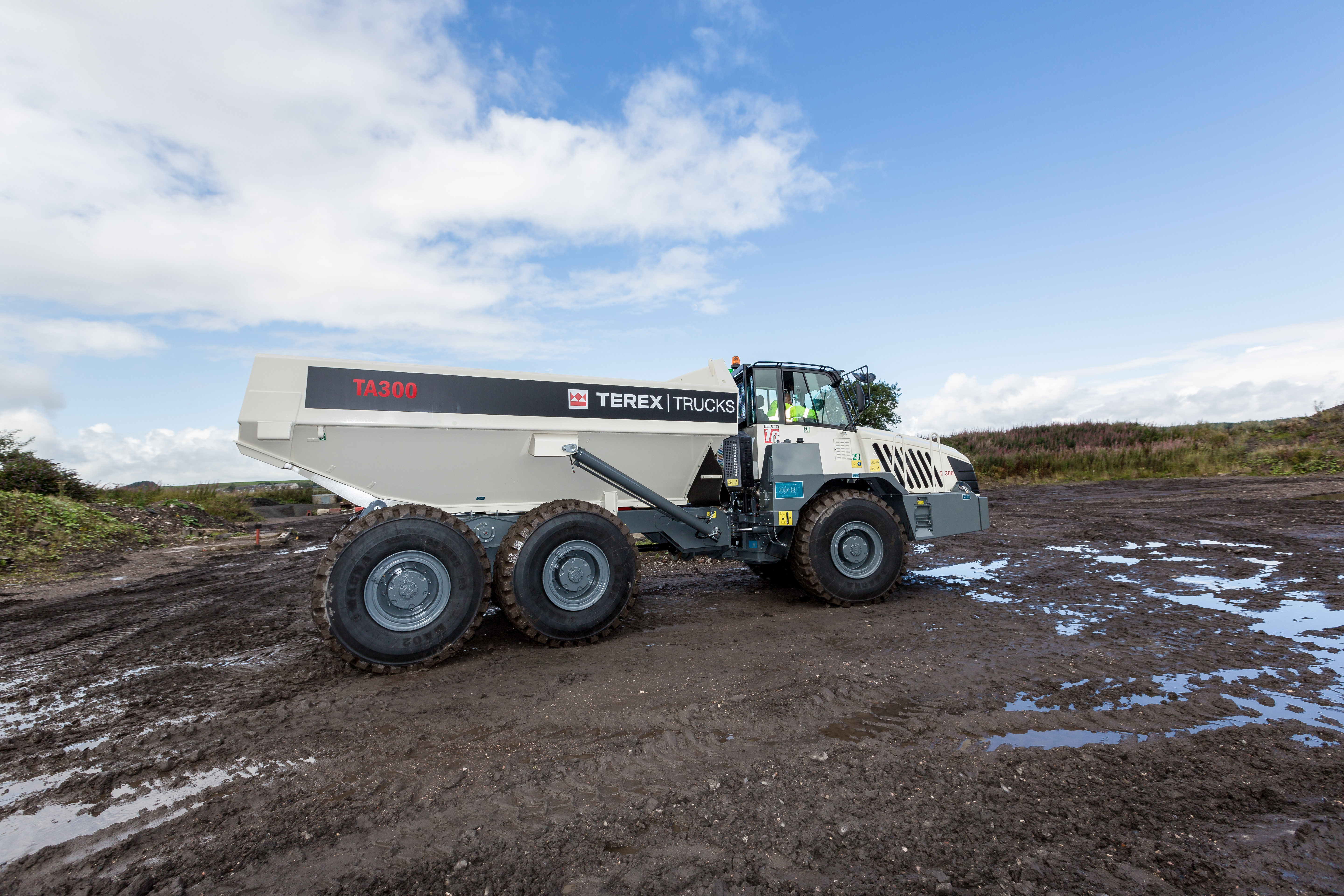 EMS, Terex Trucks' dealer in the Republic of Ireland, will exhibit the updated TA300 at CQMS, Ireland's only construction and quarrying machinery show.
The upgraded Terex Trucks TA300 articulated hauler will be on display at CQMS, Ireland's largest construction and quarrying machinery show, which will take place at the Punchestown Event Centre near Naas from June 21stto 22nd. The 28-tonne (30.9 ton) TA300 will be taking pride of place on the EMS outdoors stand 13, zone 2. EMS, which has been Terex Trucks' dealer in Republic of Ireland since 2014, will be showing visitors how the latest product upgrade enhances the performance of the hauler, making it even more productive and fuel efficient.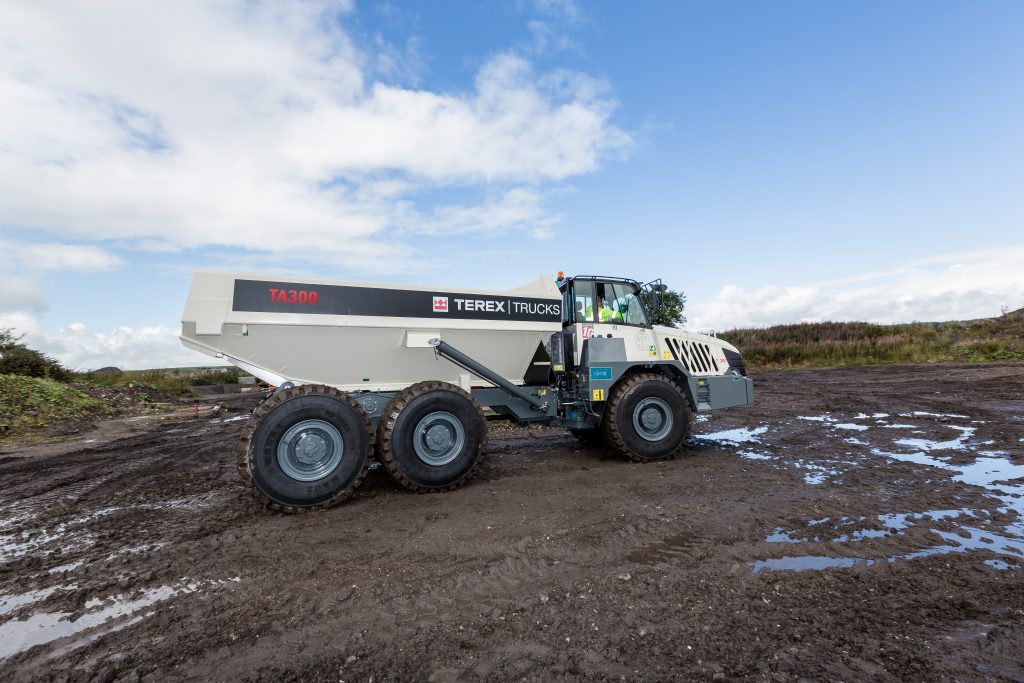 Proven performers
"Terex Trucks stands for high-quality, robust and reliable articulated haulers," says Seamus Flynn, Sales Director of EMS. "Their articulated haulers, the TA300 and TA400, are two of the most competitive products on the market at the moment. We know from previous shows that there is always a lot of visitor interest in Terex Trucks' haulers. This year we will be exhibiting the updated TA300, showing visitors how the machine can help them get the job done more efficiently and at a lower cost."
"We want to show visitors at CQMS that our articulated haulers are proven performers in the toughest applications," says Paul Douglas, Managing Director of Terex Trucks. "From quarries to commercial construction projects and mines, the TA300 and TA400 deliver high productivity in all hauling conditions with low total cost of ownership. Our machines are simple to operate and easy to maintain."
Product improvements
Since August last year, the TA300 has incorporated a new transmission which comes with two additional forward gears as well as four reverse gears. This helps to ensure smoother gear shifting and thereby superior operator comfort. In addition to this, the TA300 now delivers a 5% improvement in fuel efficiency, as well as enhanced performance, productivity and operator comfort. The TA300 also now comes with long life transmission fluid, which has helped to increase the length of time between oil maintenance intervals from 1,000 to 4,000 hours. The hauler's maximum speed has also increased to 55 km/h (34 mph), up from 50 km/h (31 mph). Ultimately, this means that customers can achieve faster cycle times, reduce the cost of operation per tonne and minimize fuel consumption.