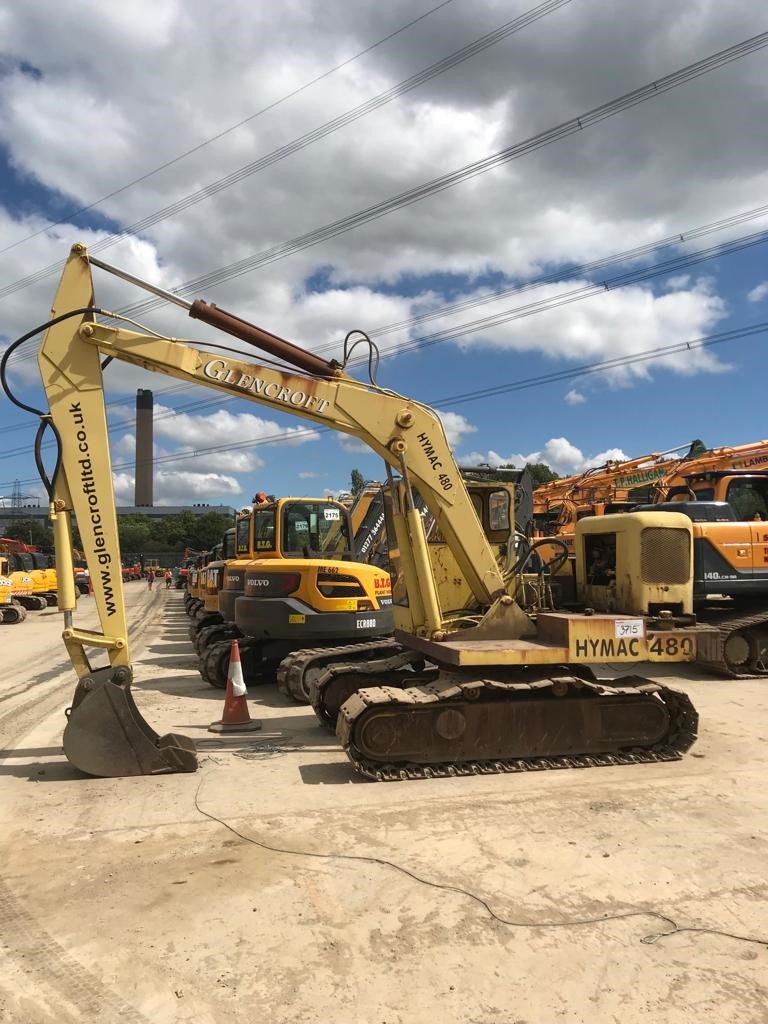 Euro Auctions, record breaking auctioneers of industrial plant, construction and agricultural machinery, has all manner of equipment go over the ramp at each sale. At the recent sale on 4th to 6th of July, an iconic original rolled across the ramp and took everyone by surprise!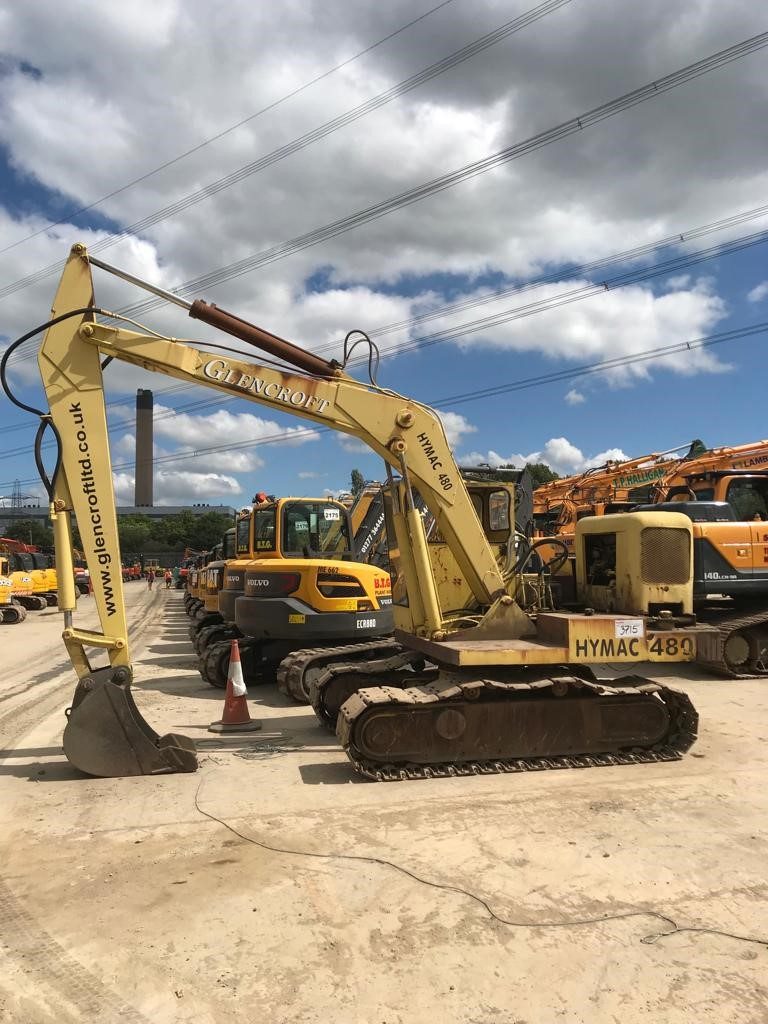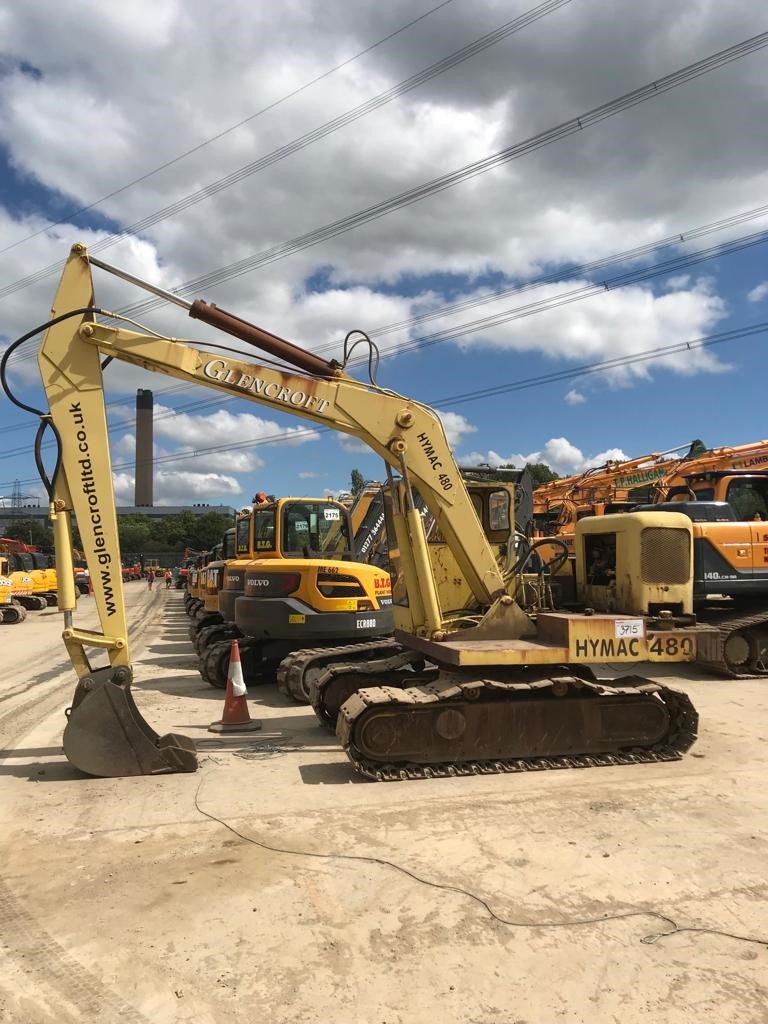 An early 1960's Hymac 480 tracked excavator sat in the queue to go over the ramp, without anyone thinking the model was particularly special. It was in good order, and excellent working condition. It was un-modified and was in its original pain finish and liveried to a previous owner, Glencroft Civil Engineering Ltd from Stockport, Cheshire.
Euro Auctions valued the Hymac 480 at around £4,000 which was a realistic valuation for the year and condition. The bidding started slowly, with the auctioneer trying to get the bidding to go on and on, and it did. It soared past the expected valuation, to £5,000 and climbed to £8,000 which was double the anticipated hammer price. By now the atmosphere in the sales arena was palpable. It soared to £10,000 and with a few determined bidders slugging it out like a game of tennis on the Wimbledon centre court it settled and was sold at £16,500 over four times its expected hammer. There was a sigh of relief, and a round of applauds from the crowd.
So, what was special about this little 480? "We knew that this was a special little machine" explained Jonnie Keys, Euro Auctions' Operations Manager.  "And with the right buyers in the room, we knew it could make decent money. However, we didn't bank on the international interest in this machine, which was staggering. There are many collectors for these models, some collectors focus on specific brands, others on particular years. Or it may be the type of machine that started someone's career or business empire. A slice of history. In this case we have been asked to retain the identity of the buyer. Now, on further investigation, we found out a limited number of these first excavators were ever made. "
The Hymac Company was established 1946, pioneer of the all hydraulic 360 excavators, located at the Rhynmey Engineering plant in Wales, assembling the Hy-Hoe Excavator from the Hydraulic Machinery Company of America. Hy-mac UK then went on to design and manufacture its own hydraulic excavators and became a world leader in the manufacture of Hydraulic construction machinery.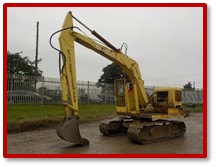 About the Hymac 480
The Hymac 480 was first produced in 1962
Production ceased in 1966
During those years only 317 machines were manufactured
The 480 featured a 270-degree slew
The slewing mechanism was chain driven by a pair of hydraulic rams
The 480 was replaced by the 5/8 cubic yard 580 in 1964
Production lasted up to 1987, with over 10,000 units being sold
Jonnie Keyes has the last word, "It never ceases to amaze me who our buyers are, and where they come from. It proves that Euro Auctions can get the right buyers for all ages and types of equipment.