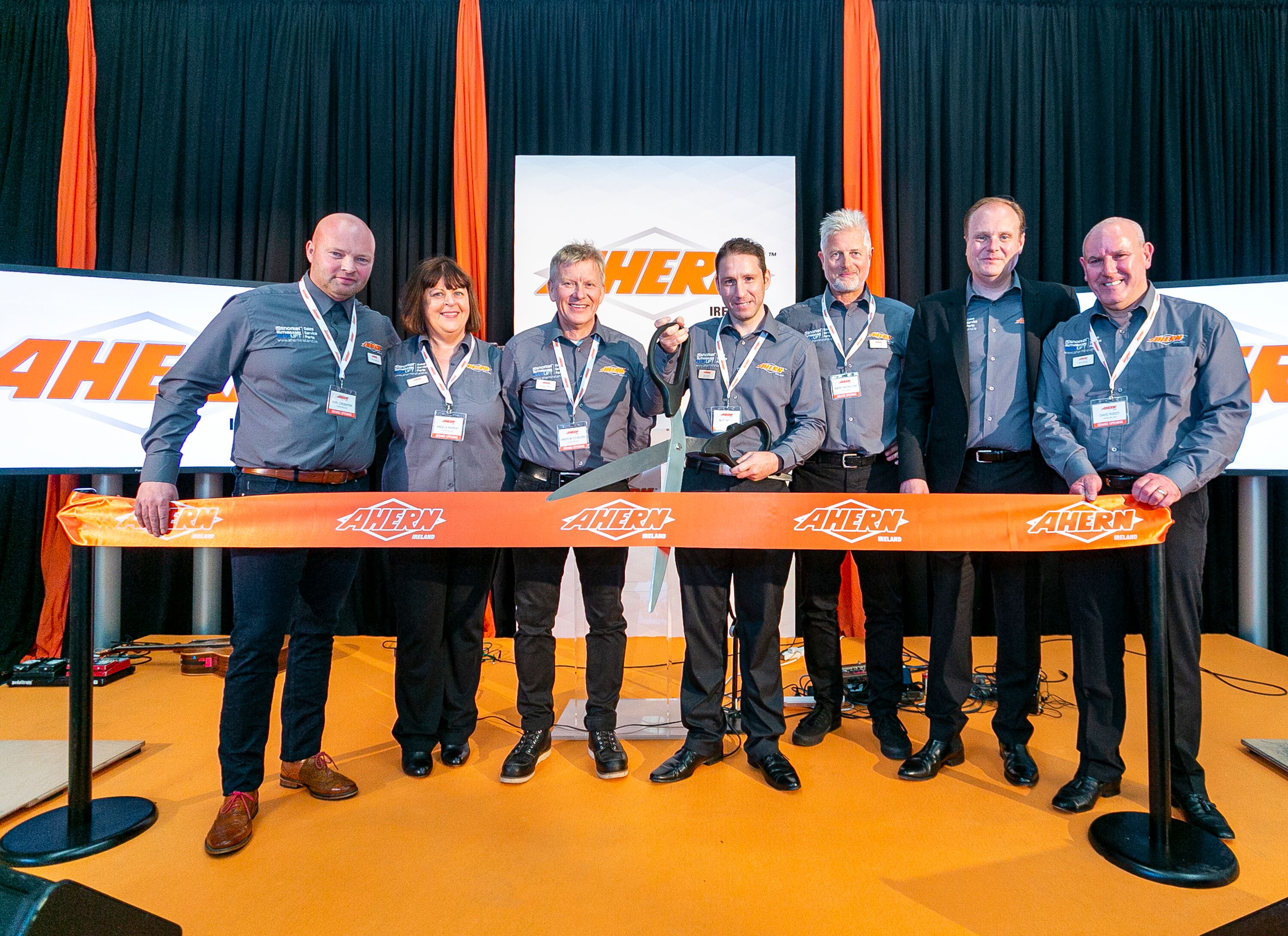 Ahern Ireland™ officially opened for business today, following a grand opening ceremony and party held at its facility in Rathcoole, County Dublin on Thursday 27th June 2019.
Part of the Ahern International division owned by Don Ahern, Ahern Ireland is the exclusive provider of sales, service and spare parts for Snorkel™ mobile elevating work platforms, and RUTHMANN BLUELIFT™ tracked spider lifts for Northern Ireland and the Republic of Ireland.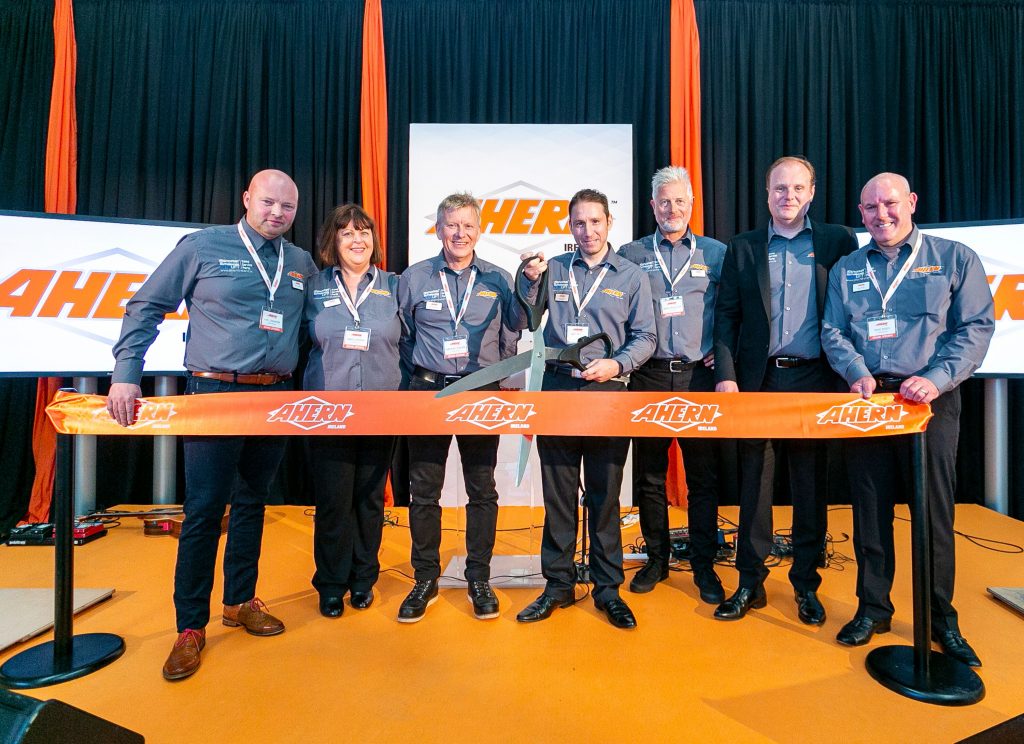 To celebrate the opening of the business, Ahern Ireland hosted more than 60 customers, suppliers, media and industry contacts at its grand opening event.  Attendees enjoyed tours of the recently refurbished and fully stocked 2,286sqm facility, including the workshop, parts warehouse, yard and office space, and were given the opportunity to learn about the latest Snorkel and RUTHMANN BLUELIFT products, which were on display.
Matthew Elvin, CEO, performed a formal ribbon cutting with the Ahern Ireland team to declare the facility open for business, and gave a speech, along with Andrew Fishburn, Managing Director for Ahern Ireland.  This was followed by a 'celebration of Ireland' party featuring live entertainment acts and regional-inspired catering.
Speaking from the event, Matthew Elvin, said, "With an investment of more than US $1.2m in the new machine and spare parts inventory, plus the facility renovations and service vehicles, Ahern Ireland is here for the long-term, and is ready to support our growing customer base."
Of the new branch opening, company owner, Don Ahern, said, "My family heritage can be traced back to Ireland, so this branch opening has both personal and professional significance.  I am extremely grateful to all of our valued customers, vendors and stakeholders who have supported us with this launch, and I sincerely hope that we are able to add value to their businesses through this fantastic new location."
Under the direction of Andrew Fishburn, Ahern Ireland will be managed by David Roddy who takes on an expanded role from his current position as Business Development Manager for Snorkel UK.  David will be responsible for sales, and will oversee a team of three people initially, including a lead engineer, customer service coordinator and a customer service administrator.  Together, this team will deliver complete sales and parts customer service, along with field technical support and workshop repairs.
Andrew Fishburn said, "We are very proud of this new facility here in Rathcoole, and we are confident in our abilities to exceed customer expectations.  We are grateful to Don Ahern and the Ahern International team for their support in expanding into Ireland, and we look forward to delivering world-class service, which includes same-day access to new machines, spare parts and technical support, to our valued customer base in Northern Ireland and the Republic of Ireland."
As part of the grand opening, Ahern Ireland launched their new dedicated website, at www.ahernireland.ie.