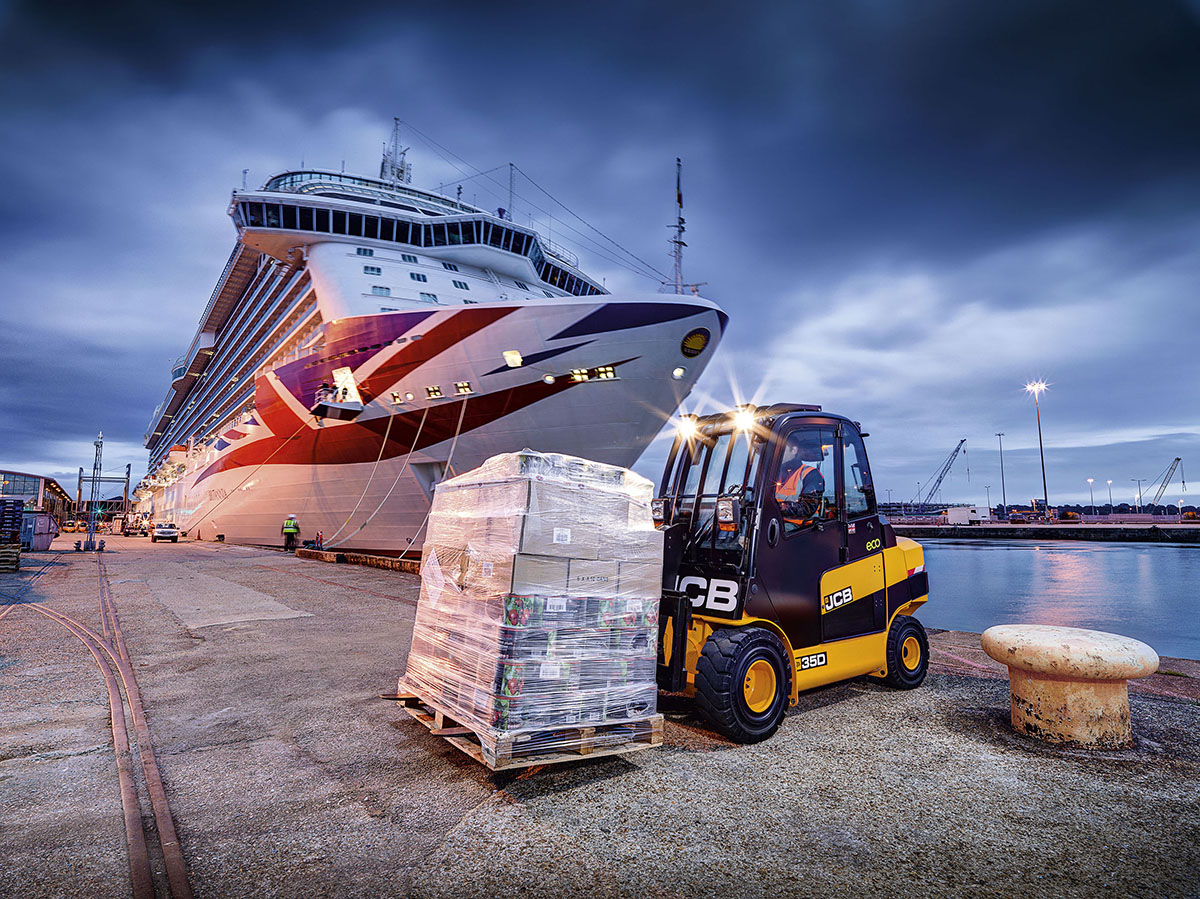 A leading port operator is using a fleet of JCB Teletruks to handle millions of items of luggage as the cruise industry launches its post pandemic recovery.
At its Port of Southampton base, Solent Stevedores run a fleet of 16 JCB Teletruk models. Operating from five cruise terminals, catering for 400 cruise calls each year, the machines are used to load 2.8 million items of luggage and 120,000 tonnes of stores over the course of the cruise season.
Perry Dack, Cruise Manager at Solent Stevedores, said: "JCB was a clear choice for us as the Teletruk model meets the very specific needs of our quayside operations. JCB is a trusted and known brand, so we were keen to consider the Teletruk to support our service provision."
"As the cruise industry ramps back up following the pandemic, this fleet will play a key role. With thousands of items of luggage and stores to off load and load onto a cruise ship in a very tight timeframe, we needed equipment that would be versatile, efficient and with a heavy lifting capacity."
"The Teletruk model provides excellent performance for our needs, a comfortable drive with elevated seat position giving our teams good visibility of the quayside and any potential obstacles."
The unique JCB Teletruk range provides unrivalled forward visibility, forward reach and large lift capacity, dramatically improving safety, while saving time, space and money. It has been designed to offer an unrivalled materials solution across a range of sectors including logistics, construction, waste and agriculture.
Established in 2000, Solent Stevedores is a multi-award-winning private specialist port terminal operator providing a diverse range of terminal services with expertise in rail, cruise ships, fresh produce and bulk cargo handling – working throughout the UK, Channel Islands, France and Singapore.